The news this week that Treasury Wine Estates has offloaded the US licences for four of its lower-priced US wine brands ties in with the group's longer-term strategy. Only last month, group CEO Tim Ford said as much when we spoke to him after the release of half-year results.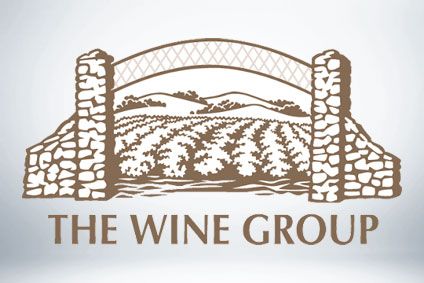 Little is publicly available about the buyer. California-based The Wine Group rarely graces our pages, yet the company has a track record of mopping up unwanted brands from owners looking to streamline.
That approach has resulted in The Wine Group becoming a sizable wine player.
But, who are they?
According to its website, TWG owns in the region of 60 "popularly-priced and premium wine brands". On the operations side, the company has vineyards and wineries in Australia and New York, which complement its California presence.
Surely, then, a brand owner of such scale - annual volumes of 53m nine-litre cases, according to then-CEO Brian Vos in 2018 - would be a regular presence on just-drinks? As it turns out, yesterday brought back into the spotlight a company that has quietly climbed its way to near the top of the wine category; and its present makes sense when viewed through the lens of its past.
TWG was born in the 1970s from within Coca Cola Bottling of New York which, at the time, was enthusiastically investing in the US wine category, particularly those from The Golden State. According to Wines Vines Analytics, TWG became a privately-held company in 1984, after a group of its executives organised a leveraged buyout. Among the brands to move across were its lynchpin, Franzia.
By then, however, the California wine boom of the 1970s had ended, so much so that in 1982, just two years after Time magazine had hailed 'The Golden Age of Californian Wine', the bubble burst as, according to The Washington Post, US consumers shifted their allegiances to European imports.
Not willing to give up the fight, TWG, then led by former Franzia CEO Arthur Ciocca, focused on creating bargain price-point, home-grown offerings - most famously, Franzia's boxed wine. TWG's focus on value, then, came more from necessity than choice.
Throughout the 1980s and '90s, TWG grew its portfolio of lower-value wines through acquisitions of producers such as Corbett Canyon in 1988 and by 1997, the company had established Franzia as the top-selling wine brand in its home market.
Thirteen years ago, TWG conducted a very similar transaction to this week's with TWE: For US$134m, the group bagged the Almaden and Inglenook wine brands, as well as the Californian Paul Masson winery (now known as The Mountain Winery) from Constellation Brands. At the time, then-CEO David Kent said the acquisition offered TWG the opportunity to continue its practice of "refreshing, revitalising and sometimes reinventing trusted brands".
More recently, the company has also looked to expand its footprint in higher-value segments, most notably through 2015's purchase of Sonoma-based Benziger Winery, as well as with US$10+ brands such as California's Cupcake and Save Me San Francisco.
Today, Franzia may not hold the accolades it once did. But, TWG's continued expansion is proof that while the trend among many wine companies is towards premiumisation, many consumers can still be relied on to shop with at least one eye on their bank balance.
Why Treasury Wine Estates' woes don't equate to a Pernod Ricard purchase - click here for a just-drinks comment
---