In his Q1 results announcement yesterday, Coca-Cola Co CEO Muhtar Kent said that the company continues to "transform". A year ago, he described fiscal-2015 as being a "transitional year" for the group.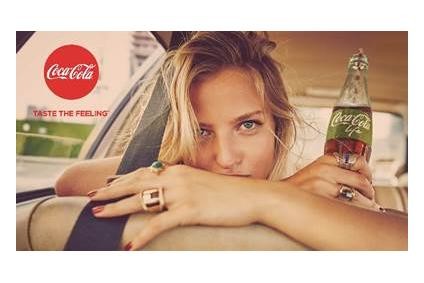 Whether the company is transforming or transitioning, it is certainly trying to adapt to a new reality: CSD consumption is declining and the threat of sugar taxes around the world present a real risk. With hopes of shoring up its future, Coca-Cola has introduced two key initiatives: Firstly, there is the company's newly-launched 'One Brand' strategy for its Coke portfolio of products. Secondly, the market is eagerly awaiting a spate of major bottler refranchising deals to close.
With the 'One Brand' initiative, which includes new packaging that was unveiled this week, analysts offered mixed reactions in their post-results notes. Stifel's Mark Swatzberg said the latest design "complements the new 'Taste the Feeling' campaign, re-enforcing messaging meant to minimise slippage as people choose alternatives to 'full calorie' Coke."
But, a survey of investors by Bernstein painted a less positive picture. Analyst Ali Dibadj said opinions were "lukewarm" to the initiative. Of the 65 global respondents, some seemed to understand Coca-Cola's efforts to unify its brand, while "many fear consumer confusion," he said.
"Net-net," Dibadj added, "we think Coca-Cola's 'One Brand' strategy could enable some efficiencies in marketing spend, although given the lukewarm response from our (admittedly skewed) sample, we worry about potential negative impacts from the confusion factor."
Although tested last year, the 'One Brand' concept was officially launched in the first quarter of 2016. In the company's post-results call, COO James Quincey told analysts that campaign was still in the roll-out phase, adding that he expects to see better performance from the Coca-Cola range later in the year.
On bottler refranchising, Wells Fargo analyst Bonnie Herzog believes the company's plans will play a part in helping Coca-Cola "get back on track". Meanwhile, Stifel's Swartzberg asserts that growth in North America is coming at "a faster rate" than before the refranchising programme began.
"Europe is next up for accelerated refranchising," he said. "Coca-Cola European Partners is on track for creation by the end of Q2 and likely to realise at least US$900m in revenue synergies."
He also expects the company to close on the creation of Coca-Cola Beverages Africa by the end of the second quarter. Meanwhile, Swartzberg warns that refranchising plans in China remain ambiguous, after the company signed a letter of intent in February to refranchise its owned-bottling operations in the country. "We believe disappointing region performance creates added incentive to complete refranchising (in China) on time," he said.
Whether 2016 proves to be transformation or transitional, then it is certainly a big year for Coca-Cola.
---