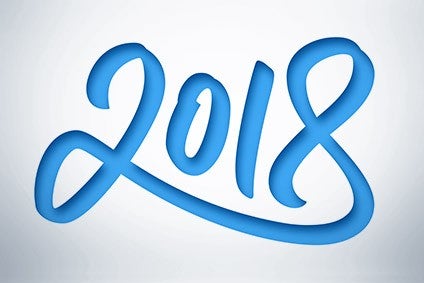 As the year draws to a close, just-drinks takes a look back at the stories that have made the headlines across the global drinks industry over the last 12 months. Here, managing editor Olly Wehring picks out the highs and lows for the wine category.
Accolade Wine has a new parent – finally
We start with the biggest story of the year – a very good place to start. Since buying a swathe of Constellation Brands' wine interests in 2010, and subsequently setting up Accolade Wines, the question was always when – rather than if – private equity CHAMP would offload. After several abortive attempts, the move became real this year, with US-based peer The Carlyle Group stepping up in February. Talks between the two concluded in April with a fee of AUD1bn (US$768m) being agreed – not bad for an asset that cost CHAMP around US$290m eight years ago. The deal closed in the summer, with former SABMiller executive Ari Mervis installed as the unit's new chairman.
Just before CHAMP headed into the sunset, group CEO John Haddock had some home truths for the wine category, when he spoke exclusively to just-drinks.
Carlyle comes back for more
Carlyle's wine plays didn't stop at Accolade. In April, it emerged that the equity fund was in talks with Spanish cava producer Grupo Cordoniu about a possible stake purchase. Cordoniu, which boasts operations not only in its home market of Spain but also in Argentina and California, walked away at first, only to sit back down a couple of months later, this time with Vranken-Pommery Monopole – could a sparkling merger be on the cards?
The Spaniards eventually came round to Carlyle's way of thinking later in the month, however, with the equity group lined up to take majority control. In late-October, it sealed the deal, buying around 68% of Cordoniu's parent company, Unideco.
The sparkling shopping expedition continues
Another major takeover transaction broke exclusively on just-drinks in March, when we revealed that German sparkling wine group Henkell & Co was set to make a move for Freixenet. Full details emerged a few days later, with Henkell poised to buy almost 51% of the shares in the Spanish cava giant.
The transaction, which brought together Prosecco market leader Mionetto and Freixenet's namesake leading Cava brand, was sealed in August, with the world saying hello to the newborn Henkell Freixenet group in November.
And still the M&A comes
Of the smaller-scale transactions this year – of which, like last year, there were plenty – two were of particular interest, not just to the wine community but to the broader drinks industry.
In March, brewing giant Anheuser-Busch InBev – no stranger to wine, through its stake in single-serve cup brand Electric Sky – added to its wine roster by buying into Swish Beverages. Through its ZX Ventures incubator unit, the company took a stake in the US-based start-up, which owns the Babe canned rosé brand.
Also of note was a transaction at the start of 2018 that could become far more frequent in the coming years. In January, China's Yanghe Distillery Co snapped up a 12.5% holding in Chile's VSPT Wine Group for around $65m. Granted, this wasn't the first foray by Chinese investors into either the Old or the New Worlds. But, be assured, what has been a trickle thus far could likely become a flood in the years to come.
China
While the Chinese may be looking out, the rest of the world is looking in. Long held to be the market with the most potential for wine worldwide, the country didn't disappoint in 2018. The year started with Australia's wine industry posting a 60%+ leap in full-year shipments to China in 2017.
With everybody falling over themselves to make the most of the wine opportunity in China, brand positioning will decide the winners, in a market where it's all too easy to get your marketing wrong. As the country has moved to the forefront of e-commerce, wine brand owners have reacted accordingly. In May, Australia's wine trade association secured a partnership with Tmall, to "better showcase Australian wine on the world's fastest-growing e-commerce platform". Three months later, E&J Gallo produced similar, signing a three-year deal with Tmall.
Wine brand owners from the US spent a lot of this year bracing themselves for a rough ride in China, thanks in no small part, to their president. The escalating tariff war between the US and (among others) China, the result of President Trump's move to punish aluminium and steel imports, gave US wine cause for concern as long ago as March. The first half of 2018 performed well for US wine imports into China; we'll keep an eye out for the H2 figures when they come out early next year.
Brexit
In the previous segment of this review, we highlighted China as being considered the most attractive market for wine. Care to hazard a guess which market is now considered the least?
As the countdown to 29 March drops to double figures, the UK's pending departure from the European Union next year has not come without wine-related consequences. In September, figures showed the average price of a bottle of wine in the UK – until recently considered one of the most exciting wine markets – hitting an all-time high. On its own, this isn't necessarily a bad thing for brand owners. But, two months earlier, data from market research group IRI proved the kicker: In 2017, according to the research, sales growth for private-label wine in the UK far outstripped branded sales.
The trend towards premiumisation in wine is proving successful for many companies – Treasury Wine Estates in particular – but higher price points for existing and established offerings? Good luck with that.
What form Brexit will take when it finally arrives at the end of March is anybody's guess. That the likes of Majestic Wine are stockpiling inventory ahead of the deadline, though, should mean UK consumers will still be able to either drown their sorrows or toast their success in 2019.
Environment
We're all well aware by now that the environmental effects brought on by climate change (or whatever you want to call it) are very real concerns to the world's wine producers. In 2018, we saw more of these effects. Figures released in May showed that South Africa's wine harvest in 2018 was the country's smallest in over a decade. The reason? Drought conditions in the south-west of the country that had taken hold for around three years (the good news is that the drought affecting the Western Cape is over for now).
Then, in August, weather extremes were blamed for the early start of some harvests in the northern hemisphere, specifically in Germany and Champagne.
The potential winners (if you can call them that) in wine could be those who have looked beyond wine's traditional growing bands and headed towards cooler climes. In October, for example, Champagne Taittinger announced the first harvest from its recently-acquired vineyard in the south-east of England.
Wine been misbehavin'
We reported on a surprising number of wine companies finding themselves on the naughty step in 2018. First up, in February, was Australian wine operator Rush Rich, which was accused by Treasury Wine Estates of infringing a number of trademarks for its Penfolds brand. Two more cases arose in Australia this year, with Dalefold Wines and Mayfield Family Wines having their export licences suspended and withdrawn, respectively.
The naughtiest of the naughties, however, hail from France's Côtes du Rhone region, where a sizeable passing-off scandal was followed by a fine for price-fixing.
Play nice in 2019, please.
Meeting up and enjoying a glass
On the trade fair front, this year's ProWein show proved very successful, with both exhibitor and visitor numbers on the rise. Perhaps this isn't such a surprise, with Vinexpo's Bordeaux exhibition enjoying a fallow year in 2018. With a new hall and (hopefully) a new CEO in the pipeline, next year's Vinexpo could play a blinder.
Whatever, we'll see you in Dusseldorf in March and/or Bordeaux in May next year.
just-drinks Review of the Year 2018 – December Management Briefing