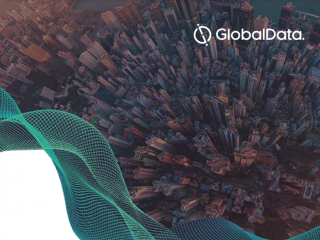 Beverage alcohol companies are reappraising their approaches to consumption occasions, packaging, e-commerce and the supply chain as a result of the COVID-19 pandemic – with serious and long-lasting implications across the sector.
GlobalData's 'Alcohol Beverages Scorecard Thematic Research' report, published this month, identifies ten key themes that brand owners must confront if they are to find success in a post-pandemic world, from technology (such as Augmented Reality and AI) to consumer trends around health & wellness.
The report also assesses which companies are "leaders", "challengers" and "laggards" for each theme, identifying three businesses – Carlsberg, Suntory and Diageo – as the best-positioned in the sector.
"During the pandemic, consumer lifestyle changes have dramatically affected alcohol consumption occasions, with on-trade business shuttered by lockdowns, and a 'new normal' persisting due to a much greater mix of consumers spending time in the home," GlobalData notes in the report.
"Online purchasing and home delivery have become critical to brands across groceries, including alcohol. This is driving a reappraised approach to the understanding of occasions, packaging formats, online delivery and supply chain, with long-term ramifications.
"Simultaneously, consumer concern for themes such as Environmental, Social & Governance (ESG), and health & wellness has been amplified during the pandemic, and is predicted to make a notable long-term impact on company performance. Leading alcohol brands are seeking ways to enhance health (or 'less bad for you') positioning and a more sustainable approach to business practices to assure trust from consumers and company staff."
The ten key themes identified in the report include:
Virtual & Augmented Reality – AR is especially key to enhancing consumer engagement for FMCG and lifestyle brands. It can also help expand the home-delivery marketplace and facilitate virtual social experiences, such as online tasting sessions. "Such services may help to open up new, younger demographics … by making traditional occasions/rituals such as wine tastings more relevant to their digital lifestyles," the report notes.
Direct-to-consumer – D2C is especially suited to FMCG products, with the frequency of purchasing lending itself to a subscription model. The report identifies the growing number of alcoholic drinks services offering home delivery, including home beer tap systems such as the Heineken Blade and SUB units.
COVID-19 – GlobalData expects shifts in lifestyle behaviours brought on by the pandemic (eg working from home, cocooning) to have a long-term impact, but says alcohol brand owners are predominantly still reacting to the changes. "The challenge … has been managing and growing the inexorable shift to home-based occasions and the decline of on-trade as the crux of their income, marketing and sales growth approaches," the report adds.
Future of work – Greater automation and digital transparency can aid inventory planning, distribution efficiency and greater responsiveness to consumers in an era of disrupted and delayed supply chains. "This can include the integration of AI to monitor and manipulate the chain and give remote resources better oversight over a company's operational movements," says the report.
E-commerce – The pandemic has been a "defining moment" for e-commerce and D2C provision, with companies unable to rely on physical visits to retail and on-trade venues to drive sales. Having an optimised e-commerce platform will therefore be essential for businesses in the future.
Health & wellness – Pointing out that health and alcohol are often "an uncomfortable pairing", the report nonetheless highlights innovations from brand owners with health claims or healthier positioning – including attributes such as gluten-free, low-calorie, low-alcohol and low-sugar. It adds: "The incorporation of functional benefits is set to continue increasing, with health-aligned botanicals, antioxidants, etc, finding their ways into alcoholic beverages alongside 'low/free-from' attributes, so as to increase the 'healthy halo' effect around products."
Cybersecurity – Beverage alcohol businesses are increasingly conscious of the threat posed by malware to operating systems, partnering with cybersecurity companies such as Microsoft, Cisco and IBM to improve their resilience.
ESG – The pressure on businesses from consumers around environmental, social and governance issues is "unavoidable", GlobalData says, citing findings in a 2021 company survey that three-quarters of consumers demand more ethical or environmentally-friendly products.
Artificial Intelligence – In consumer terms, AI is a potentially valuable tool to aid product personalisation. The report mentions Diageo's 'What's Your Whisky?' app, suggesting products based on flavour preferences, and Swedish distillery Mackmyra's launching of the world's first AI-generated whisky, in tandem with Microsoft and Finnish tech company Fourkind.
Easy & Affordable – A focus on value for money can clash with the long-running trend of premiumisation, implying a compromise on quality, brand or experience. But, with the financial backdrop weakened by the pandemic, brands have the opportunity to innovate by offering quality experiences in a more cost-effective way. The report notes: "There is also the need to bring consumers back into the alcohol market after 2020-21's disruptions, and appealing to consumers' love of a good deal is a strong approach."
All ten trends, says GlobalData, reflect the shifting priorities of businesses as they adjust to a marketplace that has been largely transformed by two years of COVID-19 – with many of the changes set to have a longer-term impact on trading conditions.
The report says: "The pandemic has created an especially competitive environment for the alcoholic beverage sector, with brands seeking to carve out revised positions and rebuild lost sales due to the impact of consumer budget constraints or at-home lifestyles.
"Alcohol is intrinsically a social experience for most consumers; with the nature and frequency of social drinking opportunities having been forced to change, brands are scrambling to update their approaches to retain visibility and relevance."
For more details on GlobalData's 'Alcoholic Beverages Sector Scorecard – Thematic Research', click here.
How the Internet of Things can help beverage brand owners track consumer behaviour and trends