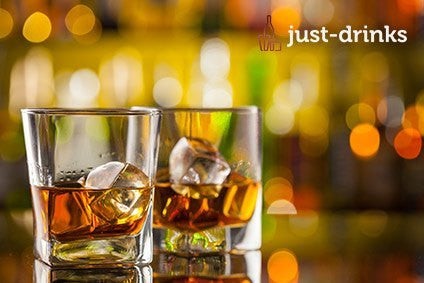 As the coronavirus pandemic nears its two-year anniversary, it would seem that initial projections of a wartime attitude among consumers to saving money haven't dented the growth of spirits at the higher-value end of the market. The continued growth of premiumisation saw seriously strong showings in company results from Cognac brand owners such as Remy Cointreau and Pernod Ricard in June and September, respectively.
As the trend towards cocktails at home strengthened while the world's off-premise remained closed in the first half of the year, the premium spirits organism grew another limb. Brand owners Beam Suntory and Diageo, for example, looked to tie their brands to mixer producers like UK-based Fever-Tree for cocktail-making opportunities. Meanwhile, RTDs, such as The Bottled Cocktail Co's pre-mixed range, elbowed into the sector with a product that has both convenience and high-end ingredient upsides.
Looking ahead, and Diageo CEO Ivan Menezes told Just Drinks this week he believes there's "never been a better time for premium drinks to prove itself". One aspect of that could be to work out exactly what the segment consists of in 2022.
Premium spirits isn't exactly on a level playing field at the moment. The wider industry continues to battle global glass bottle and aluminium shortages that reared up in the second half of this year.
In September, Menezes described his company's position within the inflationary storm as "manageable". Other spirits executives, like Anora Group CEO Pekka Tennilä, were not as bullish, telling us in August that glass shortages had reached "critical" levels and bottles were proving "basically impossible" to get hold of. The sentiment was echoed a few weeks earlier by Jack Daniel's brand owner Brown-Forman, which warned of impending price increases for its flagship Tennessee whiskey brand in the US as a result of the shortages.
According to JD's resident analyst, Ian Shackleton, global financial markets were "spooked" about the possibility of post-COVID inflation hikes from as early as the beginning of May. From a liquid perspective in spirits, that meant possible worries for aged spirits producers who could see diminished returns in years to come from cellar-dwelling casks. The immediate reality for 2021, however, became a story of packaging and the supply chain, as the clamour for raw materials brought the need to move away from glass and single-use plastics to a fever pitch that will likely remain omnipresent throughout the next 12 months.
Big whisky in bigger China
The stage is set, the fighters are ready. Here come the Chinese whisky wars.
That's not what Pernod Ricard would have us believe. The Chivas Regal brand owner used the opening of its US$150m malt whisky distillery in November to take a swipe at 'late to the party' Diageo, who revealed it was breaking ground on a whisky facility of its own in a neighbouring province.
Both distilleries will seek to carve a slice of the baijiu-driven Chinese consumer that a January McKinsey report estimates will account for 40% of spending in the global luxury retail segment by 2025.
Diageo also announced in September that it will bolster its distillery's footprint with a Shanghai-based R&D hub to better understand the country's spirits market.
It's no secret that the market has proved a veritable goldmine, baijiu's dominance notwithstanding, to the spirits industry in recent years. So, it was unsurprising to see brand owners take advantage in 2021, with Pernod, Bacardi and William Grant & Sons getting their offerings in front of consumers with retail pop-up activations.
China's storyline for the immediate future is set to revolve around whisky and, as Pernod's Asia CEO, Philippe Guettat told us last month, it's unlikely to remain just the two of them there for long.
The beginning of the Joe Biden era in January brought with it renewed efforts to fix the increasingly complicated and punitive web of tariffs that existed between the US and the European Union & UK.
In March, a four-month suspension on existing measures was reached, temporarily lifting constraints that covered the likes of liqueurs and cordials from some EU nations, single malt Scotch whisky and certain Cognacs, as well as US-made rum, brandy and vodka. Fast forward to today, and the suspension has been extended for an additional five years, thanks to a deal in June. That said, companies such as Edrington have cited the measures as having caused significant damage. The group, which owns The Macallan single malt Scotch brand, said in June that the tariffs had played a major part in the 15% slide in its sales from the 12 months of last year.
Looking ahead, a 25% tariff on American whiskey, introduced in June 2018 as part of a separate trade row between the two sides around steel and aluminium, remains in place, meaning the saga will likely continue to impact the aged spirits industry on both sides of the Atlantic next year.
Tequila and Mezcal in the US
GlobalData figures show that, as a category, Tequila & mezcal is expected to be the fastest-growing global spirits category in volume terms with a CAGR of 6.4% between 2018 and 2023 – almost double that of nearest rival brandy at 3.6%.
Although Tequila continued its growth kick in the US, its agave-based cousin took a step into the limelight thanks to a series of high-profile acquisitions. These included Diageo adding to its 2018's Casamigos mezcal roll-out with the purchase of Mezcal Unión owner Casa UM in August and Constellation Brands snapping up Bryan Cranston and Aaron Paul's Dos Hombres Mezcal a month earlier.
Cranston and Paul aren't the only celebrities to have cottoned on to Tequila and mezcal's success. TV personality Kendall Jenner, actor Eva Longoria, NBA player Lebron James, UFC fighter Jorge Masvidal and celebrity chef Guy Fieri all launched offerings in the category this year and 2022 will likely see even more famous faces join the groundswell.
Finally, a word on the burgeoning 'low & no' spirits segment. Among the strong performances from spirits' big players during the pandemic so far, much was made of the potentially negative effects of lockdown and alcohol consumption, prompting leaps for several low & no makers. US distribution deals were struck for UK-based companies CleanCo and Elegantly Spirited, while 'functional' non-alcoholic spirits companies like Endorphin Dealer Institute sought to drive a new sub-category of mood-enhancing liquids.
Looking ahead, 2022 is unlikely to be a year less-burdened by coronavirus-related issues for both consumers and companies. With the spirits category looking more diverse than ever, brand owners will need to be clearer in their communication – and faster in their reaction times – in the next 12 months.