As the year draws to a close, just-drinks takes a look back at the stories that have made the headlines across the global drinks industry over the last 12 months. Here, in the second of just-drinks' two-part review, editor Olly Wehring picks out the highs and lows for the spirits category in 2019.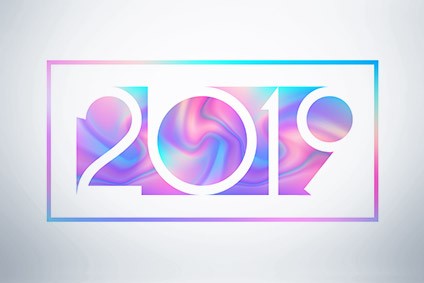 Gin - The beginning of the end?
The rebirth of the gin category continued throughout most of this year, although recent warning signs suggest we could be about to witness the end of the boom. Figures out of the UK - the main engine for gin - were more than rosy in February, with value sales in the country leaping by just under 50% in 2018. Then, in August, the WSTA predicted continued rises for the sector, with William Grant claiming in October that gin will overtake vodka in value terms in the country next year.
Brand owners reacted accordingly, with Diageo launching a totally new brand in May and Pernod Ricard closing its purchase of Italian gin brand Malfy and Brown-Forman breaking its gin duck through the acquisition of The 86 Co a month later. The aforementioned warning signs appeared later in the year, however, when Pernod suggested the likelihood of a "shake-out" of brands at the craft and higher-priced end of the UK market. The clouds grew darker earlier this month, when analysts at Bernstein provided evidence to back its claim that gin's UK glory days will soon come to an end.
M&A in 2019
For a consolidated industry, the spirits producers were busy buying (and selling) this year, although more basket than trolley. Leading the way was Constellation Brands, making four craft stake purchases, starting with Black Button Distilling in New York in February. Heading to the west coast two months later, the multi-category group bought into Los Angeles-based Mezcal El Silencio before, in July, making for the hills of Colorado to acquire a holding in Montanya Distillers.
(A worthy read is just-drinks' interview with Montanya founder & owner Karen Hoskin, who gave us the inside track on the transaction.)
August saw Durham Distillery succumb to Constellation's charms with a stake sale, while the group moved to address the balance in the same month, lining up the divestment of Canadian whisky brand Black Velvet to Heaven Hill. Add to the list the sell off of a swathe of wine and spirits brands to E&J Gallo and the admission of defeat that was the offload of Ballast Point, and Constellation's finance department deserves a relaxing festive break.
Pernod was also busy with the bolt-ons, and returned to Kentucky's Bourbon scene (having sold Wild Turkey in the aftermath of the Absolut takeover), buying a holding in Rabbit Hole Whiskey. A couple of weeks later came the aforementioned completion of the Malfy gin brand, while South Africa's Inverroche gin distillery came into view later in the summer.
A return to the US saw Pernod buy TX whiskey brand owner Firestone & Robertson Distilling and a busy day in late-August, when the company released full-year results and dropped some big news in China (more later), included the curious move to buy Castle Brands. Unfortunately, our exclusive interview with Pernod CFO Hélène de Tissot came too soon after the announcement to add any colour.
Diageo's M&A year was very quiet, with the headlines being a majority holding in zero-abv spirits brand Seedlip and an increase in its share of United Spirits in India. Although, one to watch will be August's creation of a joint-venture with Cuban state-owned rum company Ron Santiago. Should Havana Club be worried?
In the second tier of spirits brand owners, Campari Group prowled the aisles, making three transactions in 2019. Discussions started in July with Martinique rhum agricole company Bellonnie & Bourdillon Successeurs, with a deal being announced in September. The following month, the Italian group took control of Licorera Ancho Reyes and Casa Montelobos, two Mexican liqueur and mezcal producers, respectively. Rounding off the year a bit closer to home was this month's takeover of its French distributor.
Bacardi, meanwhile, took the easy way out of a looming legal battle by buying the other party. Last month's purchase of Stillhouse Spirits Co could also see the concept of spirits in 75cl cans go mainstream. Also warranting special mention here is Mast-Jägermeister, whose brace of purchases this year – festival app Woov in June and Taste Tours a couple of weeks ago - point to an interesting direction of travel for the company's liqueur brand in the coming years.
Chinese moves
Over in China, a new battleground opened up this year in the form of domestically-produced whisky. Diageo partnered in April with baijiu producer Jiangsu Yanghe Distillery Co to launch the Zhong Shi Ji brand, while Pernod's other big news at the end of August was the investment of US$150m in a new whisky distillery in the country.
Also of note was November's agreement that Scotland's Valentine International will build a whisky facility in Inner Mongolia. Could we be seeing the start of a goldrush in China along the same lines as in Ireland earlier this century??
What the consumer told us
Out in the wider world, the major consumer trends to drive the spirits category appeared to be a combination of health & wellness and moderation. A survey in the UK in January noted a "cultural shift" among younger consumers in the country, with a growing interest in curbing alcohol strength. The findings were backed by the Diageo-linked incubator unit, Distill Ventures, which said in May that demand for non-alcoholic drinks offerings showed no sign of easing.
A month later, research concluded that staying sober had become "normalised" among students in the UK. Rewind to January and a US distributor highlighted a consumer preference for Port and red wine in cocktails in the country's on-premise. UK-based brand owner Quintessential Brands, meanwhile, piggy-backed concerns over sugar content in a marketing push for its Greenall's gin portfolio.
An increased understanding of generational shifts in 2019 was underlined at the start of a year by another study in the UK that warned spirits companies to "recalibrate how it speaks to the Generation Z consumer" who considers mental health just as important as physical health when making their drinking choices.
One other story caught the eye this year, as a study by the World Health Organization noted a marked slide in alcohol consumption in Russia.
Environmental efforts on the rise
This was the year when the spirits industry really kicked on with its efforts to reduce carbon footprints, cut down on waste and spurn non-renewable energy. Whether these moves are consumer- or industry-driven may be a debatable point – even retailers exerted pressure, with UK multiple Tesco threatening in August to delist products with "excessive" packaging.
Regardless of why, brand owners have been in a race for the most headlines in 2019. In April, Pernod laid out its environmental intentions for the next ten years, with Beam Suntory owner Suntory Group announcing its global sustainability goals in July. August saw Diageo line up its largest environmental investment in a decade, with US$220m earmarked for its African facilities.
The most interesting cross-industry move in this area came in October, when Pernod teamed with Carlsberg and The Coca-Cola Co on a prototype bottle made of wood fibre.
Lessons for the future
Spirits companies have plenty of takeaways from 2019 in how to prepare for the years ahead. Indeed, here at just-drinks, we did our best to provide some signposts. Our FUTURES micro-site hosts a raft of free reports looking at the longer-term. In February, we recommended that drinks firms look to ally themselves with smart technology providers while, last month, we gave a steer on how social media is set to involve (our two-part interview with Diageo's chief digital officer, Ben Sutherland, is a must-read for all marketers).
The growing role of artificial intelligence was flagged by Pernod in June, with Diageo utilising AI for a Scotch recommendation platform for consumers last month. Sweden's Mackmyra even went so far as to create a single malt using AI.
Online giant Amazon will undoubtedly play a strong part in shaping the landscape of tomorrow, something Bacardi is all too aware of, as evidenced by its free rum sample push in April through the group's Alexa virtual assistant. Amazon even became a spirits brand owner in October with the launch of its Tovess range in Europe.
One to watch in 2020 is the Drinkworks home cocktail system after the platform announced a tie-up in November with Brown-Forman for a line of co-branded cocktails featuring the likes of Jack Daniel's and Herradura Tequila.
With so much having happened this year, it would be easy for those in the spirits category to lose sleep over where their priorities should look to head, going forward. To help refocus the mind at the end of 2019, we leave you with this research from January, which forecasts a near-20% rise in spirits sales by value over the five years to 2022.
Good luck!
just-drinks Review of the Year 2019 - December Management Briefing
---