As the year draws to a close, just-drinks takes a look back at the stories that have made the headlines across the global drinks industry over the last 12 months. Here, editor Olly Wehring picks out the highs and lows for the spirits category in 2019 in just-drinks' two-part review.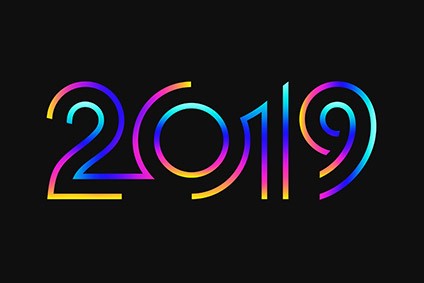 Brexit's on again, off again - Now, most definitely on
Let's get this out of the way first. The uncertainty appears to be finally over - The UK is scheduled to leave the European Union on 31 January and, this time, the date looks definite. The spirits category has not been immune to the associated turbulence of two previously-failed deadlines. This year started with the UK's Wine & Spirit Trade Association warning that drinks companies in the country were "already struggling" with Brexit, while mid-January saw one company make the interesting suggestion that the UK drop Brexit altogether.
To no avail: After three and a half years of (internal) wrangling, the UK decided this month it had had enough, handing the Conservatives enough of a majority in a general election to "get Brexit done".
Market disruption
The UK was not alone in providing macro headaches for the spirits category in 2019. The tariff row between the US and just about everybody else grew more legs this year, dragging more and more spirits segments into view. Despite a call in January by US trade group the Distilled Spirits Council for an end to the retaliatory tariffs on spirits exports from the country, we were still reporting on the mess as recently as this month.
A slowdown in US whiskey sales abroad was blamed squarely on tariffs in March, with Brown-Forman and Beam Suntory both voicing concerns (the latter in an exclusive interview with just-drinks). Campari Group went even further, with CEO Bob Kunze-Concewitz warning in October that his company was exploring the option of shifting production of some of its brands into the US. Later in the month, panic seeped into the single malt Scotch segment, as the implementation of tariffs on imports into the US kicked in.
Macro-speaking, there was some good news for spirits this year, as a trade deal was secured in July between the EU and South America's Mercosur trading bloc. Elsewhere, the positive progression this month of a replacement arrangement for NAFTA also offers a glimmer of hope amongst the madness.
Category disruption
More specifically, disruption was never far away for spirits companies this year. Activist investors made their presence felt at two companies, with Pernod Ricard dealing with swipes from Elliott Management and Stock Spirits working to allay concerns voiced by Western Gate Private Investments. On the production front, Campari warned in March of ongoing issues with the price of agave. Thankfully, come August, the group forecast that the Tequila segment will see agave come down markedly in the coming years.
A relaxation of the rules surrounding the production of Scotch was widely welcomed in June, with producers set to gain freer reign over cask use. Speaking of casks, Beam Suntory lost a load of maturing stock in July, when a fire at its warehousing facility in the US destroyed around 45,000 barrels.
Personnel-wise, Remy Cointreau bade farewell to CEO Valérie Chapoulaud-Floquet this year, with Eric Vallat replacing her at the start of this month.
Cannabis confusion
The use of CBD and THC in drinks continued to disrupt all drinks categories in 2019, and spirits was no exception. While the Distilled Spirits Council claimed in January the legalisation of cannabis in some US states had failed to affect spirits sales, the disruption took on different forms than just hitting the top-line.
When Halewood Wines & Spirits launched its Dead Man's Fingers CBD-infused rum in July, the UK group had to wait only until October for a rap of its knuckles: Consider the telling-off to be a lesson in how not to market cannabis-related drinks. Halewood was in the firing line again earlier this month, when a competing company argued that brand owners in the space should be more specific on the details of their source materials.
Of greater concern, however, was the news last month that the US Food & Drug Administration was unsatisfied with the safety of CSD for consumers. The announcement could have major repercussions for the fledgeling segment, which, as deputy editor Andy Morton flagged, will need as major legislative help as it can get – and fast.
Product Innovation
The spirits industry maintained its relentless pace of innovation this year, with consumer trends prompting healthier offerings and blurring category lines encouraging hybrid drinks SKUs.
Diageo made much noise throughout 2019 around the Ketel One Botanical brand extension, unveiled in February. The three-strong range was joined three months later by a similar offering from vodka cousin Smirnoff, which also went down the healthier route with Zero Sugar Infusions. Not to be outdone, Pernod Ricard took the cap off Celtic Soul, a zero-abv dark spirit that tentatively launched in the UK in July.
Two months earlier, Whyte & Mackay took a punt at a lower-abv version of its namesake blended Scotch, while William Grant & Sons jumped on the bandwagon in June with 0.5%-abv Atopia, a distilled white spirit available in two flavours.
The first quarter saw two wine companies have the gall to dip their toes into spirits, as Accolade Wines unveiled a rose & gin blend under the Echo Falls brand and Treasury Wine Estates offering similar, this time with Blossom Hill Gin Fizz. Accolade then went one further, with Echo Falls Pink Gin dropping in May.
Playing things considerably safer was Brown-Forman who, having seen Jack Daniel's previous flavoured variants fly headed in an apple direction in October – even though Heaven Hill beat them to it by a good six months.
Some of the more outlandish NPD efforts this year included Hayman's Small Gin, Old Elk Distillery's peanut butter-flavoured American whiskey and William Grant's punchy extension of gin brand Hendrick's into absinthe.
Marketing activations
When it comes to marketing movements, nobody could beat Diageo for muscle in 2019. The group expanded its tie-up with the Game of Thrones TV drama - Johnnie Walker's "biggest cultural collaboration" ever, according to CEO Ivan Menezes - to include its single malts in January. Then, in August, we saw the roll-out of two new Johnnie Walker expressions, A Song of Ice and A Song of Fire. Rounding off the partnership last month was a final single malt, although the pending prequel series for Game of Thrones means we can expect more from the relationship in the future.
The group appears to have developed a taste for TV drama, with a Bourbon inspired by The Walking Dead landing in July.
Pernod, meanwhile, offered more by way of innovative marketing, using ink from racist placards to promote Absolut in February then, a few weeks later, utilising (wait for it) autonomous sensory meridian response for the launch of a Kahlua RTD.
Spare a thought for Edrington, though, who came a cropper with the debut global ad for The Macallan. Unveiled at the end of last year, the clip was pulled in April following complaints claiming the main character's development of wings was irresponsible.
Click here for part two of just-drinks' review of the spirits category in 2019
just-drinks Review of the Year 2019 - December Management Briefing
---