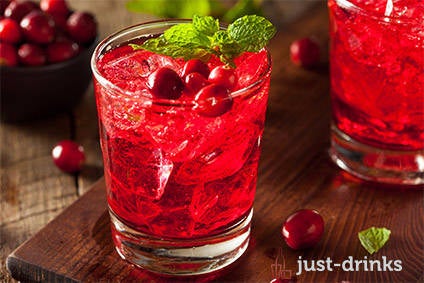 As the year draws to a close, just-drinks takes a look back at the stories that have made the headlines across the global drinks industry over the last 12 months. Here, deputy editor Lucy Britner picks out the highs and lows for the spirits category.
China's hot
2017 cemented a return to strength for the Chinese market, as both Cognac and Baijiu hailed growth in the country. The improvement in fortunes has come after several years of woe, thanks to the authorities' clampdown on corporate gifting in 2012.
In Cognac, Remy Cointreau was first out of the gates in January, with a bellweather fiscal-Q3 report card that signalled the beginning of good results for Cognac houses. Moet Hennessy followed suit a few weeks later with a strong jump in full-year sales and profits, thanks to healthy Cognac sales in China.
In late February, just-drinks published an in-depth look into what the future holds for the Cognac category and, sure enough, momentum is expected to continue in the coming years. Growing often comes with pains, however, and, in April, Moet Hennessy was moved to issue a stock warning.
Meanwhile, baijiu got off to a strong start, with valuation consultancy Brand Finance hailing the white spirit as the world's most valuable spirits segment. Our news & insights editor, Andy Morton, visited China earlier in the year, where he took a closer look at Diageo's baijiu business – from its lows to its highs.
By October, analysts at Bernstein estimated that ultra-premium baijiu volumes will jump by 16% a year over the next five years, as the number of high earners in China soars. Just a month later, leading baijiu producer Kweichow Moutai reported a boost in nine-month profits – by 60% – as the Chinese white spirit market continues to recover.
Does anyone know how to Brexit?
This year will go down as the year of Brexit confusion. In January, the UK's Wine & Spirit Trade Association hailed some "bright sides" to Brexit, saying the country will be able to secure better trade partnerships with nations outside Europe. March saw Prime Minister Theresa May invoke Article 50 of the European Union's constitution, formally beginning the two-year process by which the UK will leave the EU.
By May, our resident analyst Ian Shackleton was moved to consider the impact of Brexit and a then-impending general election on businesses with large UK exposure – including Diageo. Figures released in June, meanwhile, showed that spirits exports from the European Union declined last year, owing largely to the post-referendum drop in the value of the pound. Later in the month, formal negotiations started between the UK and the European Union. The WSTA was straight in there with a call for the UK Government to do all that it could to avoid a 'no deal' outcome.
By October, UK alcohol trade bodies – including the WSTA and the Scotch Whisky Association – had joined forces with their European counterparts to try to "nail down key issues" on Brexit before the Article 50 deadline.
And, at the end of November, Diageo was moved to quell speculation that it had reduced its rate of Scotch whisky production, in light of Brexit.
The UK is set to withdraw from the European Union on 29 March, 2019. For now, exit negotiations continue.
Whiskey with an 'e'
There was a raft of activity in both American and Irish whiskey again this year. Starting with American whiskey and in January, SPI Group acquired Kentucky Owl. By February, Gruppo Campari had lined up two new Bourbon releases in the US in the de rigueur move to resurrect old brands. Bond & Lillard and Old Ripy sit under the company's The Whiskey Barons Collection. Then in March, Diageo opened a US$115m Bulleit Bourbon distillery in Kentucky.
Come June, and American whiskey veteran & Heaven Hill Brands president Max Shapira told just-drinks he had "never seen anything like this level of enthusiasm for American whiskey". Moet Hennessy joined the gold rush in July with its acquisition of Washington state-based Woodinville Whiskey Co.
In Ireland, the year kicked off with Diageo confirming its return to the Irish whiskey category with a new brand and distillery in Dublin. Roe & Co started rolling out across Europe in February, prompting us to ask what Roe & Co has that Bushmills didn't, for Diageo.
In February, Niche Drinks received planning consent to build a distillery in Derry, Northern Ireland and, by May, Brown-Forman had ramped up the distribution of its Slane brand with news of a UK on-premise launch.
Then, in late-October, William Grant & Sons opened a new grain distillery and bottling plant for its Tullamore Dew Irish whiskey. Of course, it hasn't all been plain sailing: As Irish whiskey comes of age, so do its challenges.
Found: Lost distilleries
While the bulk of Irish and American whiskey noise came from new brands and new distilleries, it was old timers that dominated the headlines in Scotch. In October, Diageo announced plans to bring two so-called "lost" distilleries back into production, with a GBP35m (US$46m) investment. The distilleries, Brora and Port Ellen, were both closed in 1983. We examined whether the move was a good idea. Then, a day after Diageo's announcement, fellow Scotch producer Ian Macleod Distillers revealed plans to bring Falkirk's Rosebank distillery back to life.
And, as older consumers look on with misty-eyed nostalgia, our new brown spirits columnist, Neil Ridley, questioned whether younger drinkers really care.
The continued transformation of Gruppo Campari
This year saw Gruppo Campari move out of still wine and shake up its spirits offer – with both acquisitions and divestments. One of the biggest stories in the gin category broke at the start of the year as Campari lined up the purchase of the Bulldog brand – for at least $58.4m. At the time, we spoke with Bulldog founder Anshuman Vohra, who confessed he "never thought Bulldog would reach these heights".
By May, Campari was fending off rumours that it was planning to sell its Carolans and Irish Mist spirits brands. A month later and the company completed its exit from still wine with the sale of Château de Sancerre to Maison Ackerman.
Later in the same month, Campari announced the global relaunch of Grand Marnier (which it bought in 2016). The firm is targeting mid-single-digit growth for the brand in the coming years.
In late-July, the rumours around the divestment of Carolans and Irish Mist came to fruition and Campari offloaded the pair to Heaven Hill Brands for $165m.
The group's growth trend continued in year-to-date results, posted last month. This, coupled with the raft of divestments, prompted analysts to speculate that Campari is poised to re-enter the M&A frame. The year's not over yet.
Tequila & mezcal
In February, Bacardi became the latest multinational to hit the mezcal scene with a minority stake purchase in Ilegal. Then at the end of March, US distributor Davos Brands acquired controlling stakes in the Sombra mezcal and Astral Tequila brands. By May, Diageo had announced plans to expand its Tequila business with an additional logistics facility in Mexico.
Pernod Ricard joined the mezcal race in June when it snapped up a controlling stake in Del Maguey Single Village Mezcal. But, the most expensive play came later that month when Diageo dropped US$1bn on George Clooney et al's Casamigos Tequila brand.
Tequila's stellar performance was brought back down to earth in late-July as research suggested agave shortages – and subsequent rising prices – could hamper growth. Subsequently, the head of Pernod's Tequila operations, Pierre-Aymeric du Cray, confirmed that the price of Tequila's raw material has risen within a year to be four times more expensive.
Then, at the end of October, Jose Cuervo echoed Pernod's concerns, as the company said agave prices would continue to rise in the medium to short term.
Will agave prices spoil what was set to be a meteoric 2018 for Tequila & Mezcal?
Health & wellness hits the mainstream
Spirits firms continued to take the rise of health and wellness seriously this year, with the likes of Brown-Forman introducing a brand nutrition website. Pernod emulated the move in March, with its own nutritional info website.
Industry pundits at October's Global Drinks Forum claimed that moderate drinking is becoming part of the mainstream. Diageo's global future & culture planning director, Zoe Lazarus, said at the event that the growing movement for moderation will lead to a shift in drinking culture over the next five to ten years. Will more spirits firms make no-alcohol plays in 2018?
Has Travel Retail turned a corner?
Following a tough 2016, this year seems to have been a little kinder to the Global Travel Retail channel. In March, Brown-Forman's CFO hailed a rebound for the group's GTR unit, as the company reported a high-single-digit organic sales boost for the division in the first nine months of fiscal-2017.
However, a few days later, Pernod CEO Alex Ricard said the current model was "unsustainable". Describing the channel as a "bubble", Ricard said that costly concessions lead to retailer pressure for extra margins from suppliers. "It's going to have to stop," he told just-drinks.
By October, the channel continued to see sales recover, but the president of the Tax Free World Association warned that the trade must work together to avoid "major global brands" from leaving the sector.