With global sales forecast to exceed US$214bn in 2015, bottled water will trail only carbonates in terms of total RSP value. Still bottled water alone ($155bn forecast for 2015) should eclipse the juice category ($153bn) thanks largely to an expected total value growth of $10.5bn in emerging and developing countries.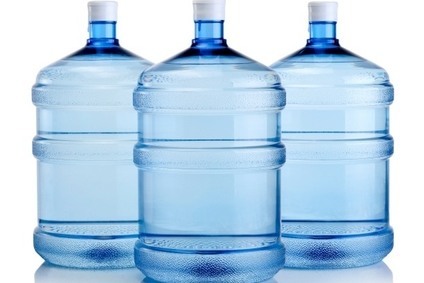 Meanwhile, increasing consumer demand for healthier beverages that provide both refreshment and hydration should contribute to a robust 4% value increase from 2014-2015 for enhanced bottled waters (carbonated, flavoured and functional bottled waters), bringing this segment to $59bn in sales. This surge in value demonstrates that bottled water is shedding its commodity position – opening the doors for premiumisation amidst continued demand for hydration.
Package size drives value growth in emerging markets
Historically, the scarcity of clean water, (particularly in emerging markets) has made bottled water a necessary staple rather than a value-added refreshment beverage like juice or soda. Strong growth of still bottled water in markets like India (6.5bn litres in off-trade volume growth from 2009 to 2014) and Indonesia (5.0bn litres) reflect this consumer demand for clean water. This is also demonstrated by the rising demand for bulk water (water packaged in containers of 800cl and up), which rose from 46% of off-trade volume in 2009 to 63% in 2014 for India, and up from 52% to 55% in Indonesia. However, smaller "non-bulk" water is driving value sales across many markets.
In China, where bulk water accounts for only 19% of off-trade still bottled water volume, the price per litre of bottled water has grown 21% between 2009 and 2014, as manufacturers have found success selling premium, single-serve bottled water sourced from natural springs. Mexico is undergoing a similar trend toward smaller pack sizes, with the percentage of sales of off-trade volumes for bulk bottled water on the slide, and unit price rising by 19% over the same period.
Conversely, the availability of safe municipal drinking water in many developed markets deflates the need for bulk waters. In the US, the percentage of still bottled water sold in bulk sizes has decreased from 12% in 2009 to 10% in 2014. At the same time, private label single-serve waters accounted for 42% of US off-trade volumes in 2014 – up from 33% in 2009. The effect has been an overall 6% decline in unit price for US still bottled water, as branded products are being forced to lower prices to compete with private label.
That said, bulk waters in some developed markets have also seen a rise in sales. Questions about the safety of municipal water in Japan, due to the 2011 earthquake and Fukushima Daiichi disaster, saw bulk water sales grow by 183% from 2009 to 2014. And, in Spain, the economic recession saw a dramatic decrease in bottled water sales as the products are deemed a luxury that many Spaniards cannot afford. Instead, cheaper bulk bottled water sales grew by 210% over the review period, in accordance with consumer price-sensitivity.
Enhanced waters offer value for all
While still bottled waters continue to see premiumisation in emerging countries (but struggle to grow unit price in developed ones), the enhanced waters segment has found success across both markets, thanks to the ability to position itself as a healthy, refreshing beverage across multiple use occasions. As carbonates decline (or is seeing a deceleration of growth in many markets), consumers are turning toward products positioned within bottled water's "health halo". Whether low calorie or sweetened, the mere positioning of these products as alternatives to carbonates give them a boost, as evidenced by the growth in brands like TalkingRain Beverage's Sparkling Ice in the US or Dr Pepper Snapple Group's Peñafiel in Mexico. Furthermore, the success of energy drinks has increased demand for functionality across all beverages, helping brands like Coca-Cola's SmartWater and Danone's Mizone grow, based on their functional properties.
In fact, some of the fastest-growing soft drink categories outside of bottled water owe their success to this increased demand for superior hydration. Sports drinks experienced 3% global off-trade volume growth from 2013 to 2014, while RTD tea utilised its image as a naturally-healthy beverage to post 5% growth. And, despite overall declines for 100% juice, coconut water brands Vita Coco (25% growth from 2013 to 2014), Kero-coco (12% growth), ONE (16%) and Zico (40%) all posted tremendous growth on the idea of natural hydration.
While still a niche category in the overall landscape of soft drinks, enhanced waters bridges the gap between still bottled water and flavoured beverages across the world. Furthermore, increased consumer demand for hydration products, coupled with growing sentiment for beverages beyond carbonates, can help drive sales, so long as flavours and formulation are tailored to specific markets.
That said, increased competition from tea and juice-based beverages could infringe upon this space.
But, with several brands embracing the bottled water image, coupled with the growing popularity of still bottled water, the enhanced waters segment has the inside lane in driving value growth. By properly navigating the value landscape, manufacturers should see a continued boost to the overall bottled water category.
---