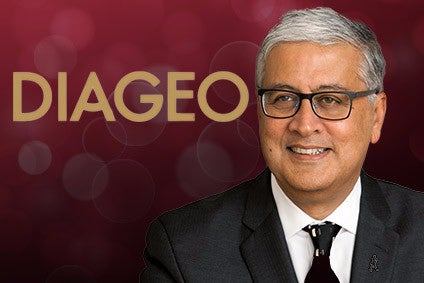 With the end of the year looming, we take a look back at 2020. Here's a rundown of the ten biggest interviews to appear on just-drinks in the last 12 months.
10. "Watershed moment' is the right term to use" – Charlie Merrells, chief strategy officer for Amazon agency Molzi
Charlie Merrells left his job as Amazon's UK category head for beer, wines and spirits days before the coronavirus lockdown hit the country. He could hardly have picked a more tumultuous moment for retail as the pandemic pushed consumers – many for the first time – towards the e-commerce channel. In his new role as chief strategy officer for Amazon agency Molzi, Merrells is tasked with navigating companies through the new sales environment. Many of these firms have also been pushed towards the channel for the first time because of the coronavirus. Merrells talked about what the rush to online has meant for beer, wines and spirits, the mistakes companies make when selling on Amazon and whether new trends for direct-to-consumer would outlive the pandemic.
9. "No one wins. I don't see any company coming out of this up" – Wine & Spirit Trade Association chief executive Miles Beale
As the coronavirus COVID-19 threw the UK into confusion in March, just-drinks spoke to the chief executive of the country's Wine & Spirit Trade Association, Miles Beale, to hear his view on a tumultuous few days – with no immediate end in sight.
8. "There's a link between Brexit, the tariff war and COVID-19" – SpiritsEurope director-general Ulrich Adam
In the drinks industry, the coronavirus pandemic turned the spotlight on to trade associations, with members searching frantically for answers to their many questions. In one of just-drinks' coronavirus special interviews, just-drinks heard from Ulrich Adam, director-general of SpiritsEurope, who discusses how his organisation is coping with COVID-19.
7. "Having a big uncle or auntie over your shoulder is priceless" – Beavertown Brewery founder & Heineken partner Logan Plant
What is it with Heineken and musicians? The Netherlands-based global brewer has been more particular with its craft brewery investments than, say acquisition-happy Anheuser-Busch InBev. But, two of its biggest – Lagunitas and London's Beavertown Brewery – were both founded by frustrated rockstars. When Heineken took a stake in Gamma Ray and Neck Oil producer Beavertown in 2018, it may have been buying into bonafide rock royalty in the shape of owner Logan Plant, son of Led Zeppelin singer Robert Plant.
6. "The Trump administration has been bold in addressing long-standing trade barriers" – Distilled Spirits Council CEO Chris Swonger
Spirits producers in the US had plenty to worry about last year, and 2020 showed little sign of respite. In mid-January, just-drinks spoke to Chris Swonger, the CEO of trade association the Distilled Spirits Council of the US. In this, the first in an exclusive, two-part interview, Swonger, who assumed the role in late-2018, leads us through the twists and turns of tariffs and trade talks in recent months.
5. "We're living in a world of the unknown" – Umi Patel, CMO for PepsiCo Beverages North America north division
After a North American summer in which PepsiCo shelved its entire marketing strategy, the soft drinks & snacks giant got back on track in time for the new NFL season. Sporting calendars faced unprecedented disruption, and NFL players returned to empty stadiums with the real possibility the 2020-21 season may not make it all the way to next February's SuperBowl. Amid the uncertainty, PepsiCo – which has sponsored the NFL through the Pepsi brand since 2002 – launched a campaign that targets consumers watching from their front rooms instead of in the stadium or at a tailgate party. The activation also followed a structural overhaul last year at PepsiCo Beverages North America that created four regional hubs, giving marketing teams a brief to build "hyper-localised" programming. In September, just-drinks spoke to Umi Patel, CMO for PBNA's north division, about tailoring experiences for fans of different teams, why PepsiCo was front-loading its marketing spend and the enduring appeal of the fan can.
4. "Consumers have embraced cocktail making like they have cooking and baking" – Beam Suntory CEO Albert Baladi
In July, Beam Suntory, the international spirits arm of Suntory Holdings, posted a 3% fall in first-half sales, a result that could be viewed as excellent amid a global pandemic. Beam Suntory CEO Albert Baladi talked about the company's coronavirus resilience, the emergence of the "home premise" and whether Japanese bar helmets would become the must-have COVID accessory.
3. "China is certainly a worry" – Treasury Wine Estates CEO Tim Ford
In early-November, Treasury Wine Estates held its AGM. just-drinks took the opportunity to catch up with group CEO Tim Ford to learn more about recent news out of China and Ford's recent transition into the role, vacated by Mike Clarke earlier this year.
2. "The minute you react to short-term volatility, that's when businesses get into trouble" – Diageo CEO Ivan Menezes
In January, Diageo released half-year results that showed sales growth slowing to +4%. Following the announcement, just-drinks editor Olly Wehring sat down with group CEO Ivan Menezes to drill down into the numbers.
1. "Company leaders really need to take a battlefield approach" – Ross Colbert, KPMG Corporate Finance MD of global beverages
In the second part of our exclusive interview with Ross Colbert, the MD of global beverages at KPMG Corporate Finance, we drilled down into the coronavirus effect on the global drinks industry. Ross also expanded on his comments in part one about how consumer behaviour is adapting and considered how the rest of 2020 would pan out.