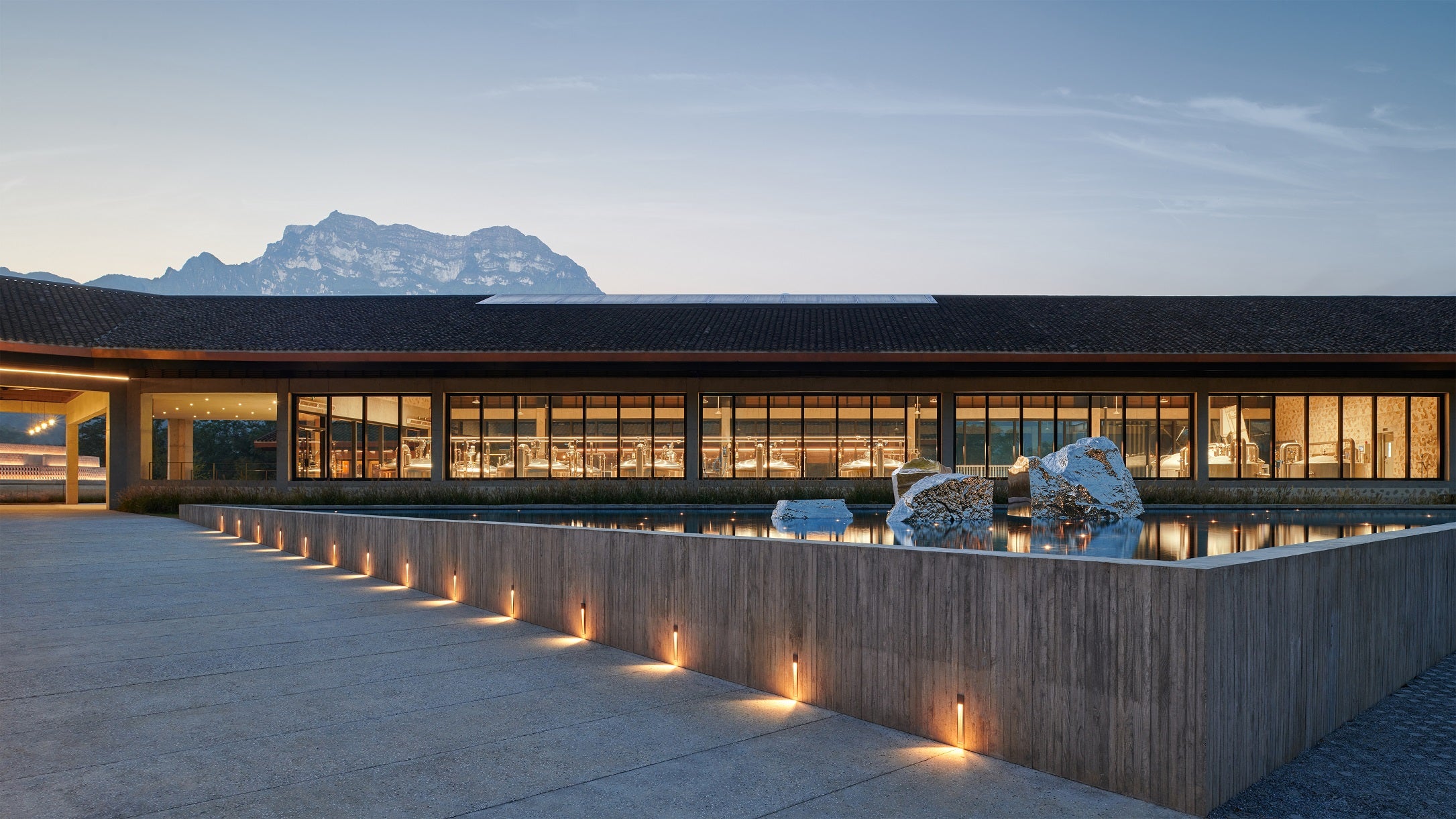 Malt whisky production in China remains in its infancy, but the early signs – given the depth of investment from multinationals and local operators alike – are that the industry will swiftly acquire considerable scale.
The ventures from Diageo and Pernod Ricard, with planned expenditure so far totalling more than US$200m, have hogged the headlines among Western audiences, but the companies' ventures are only two among the more than 20 whisky distilleries in China at various stages of planning, construction or operation.
These projects span multiple provinces and regions, from Yunnan in the south to Inner Mongolia and Liaoning in the north. Some provinces, including Sichuan, Fujian and Shandong, are home to multiple operations.
High-profile ventures include the Liuyang Goalong Distillery in Liuyang city, Hunan Province – set up by Goalong Liquor Group in 2018 and a multifunctional plant equipped to produce whisky and a host of other alcoholic and non-alcoholic beverages.
Hong Kong-listed Grace Vineyards – the owner of a wine estate in Shanxi province – has established the Dexi Distillery in Fujian province, with two pot stills imported from Scotland and locally made multi-functional stills for gin. Production is expected to begin in the next few months.
Another Fujian operation, Nine Rivers Distillery, hopes to be producing its own spirit by September 2023, with initial production set at a relatively modest 1m litres of pure alcohol (lpa) a year – but with ambitions to scale this up to 7.5m lpa within three years.
Projects in place but early days
Nine Rivers, established by a group of whisky lovers with the support of whisky retailer Oak and Barley, now has more than 200 mostly small investors and expects to conduct another two rounds of fundraising.
According to founder and CEO Jay Robertson, the distillery will be a flexible operation with 12 stills of various shapes and sizes, equipped to make three styles of new make spirit with unusually large batch sizes. It will malt and roast its own cereal grains – the aim is to give more flavour and stylistic options – and is considering establishing its own cooperage.
Like many Chinese startups, Nine Rivers is initially targeting the domestic market, but with a long-term aim to export overseas too. "We have had a number of conversations with importers and distributors in the UK, Ireland, the US, Canada and Australia, but until we have bottled products, it's nothing for us to create any excitement about," Robertson says.
While Nine Rivers waits to start distillation and maturation – under regulations in China, whisky must be aged for at least two years prior to release, although this may change to three in the future, in line with Scotch – the company has released a range of six different sourced whiskies under the banner of The Founders' Casks.
Taken from casks owned by the various founders of the venture, 'finished' to arrive at the final product and bottled by Penderyn distillery in Wales, these expressions aim to give an idea of the kind of whisky Nine Rivers hopes to create in future. There are 600 bottles of each expression, set to be released at one a month over the next six months.
Robertson stresses that this is "not to make any money – there's no money to be made when there's bespoke glass moulds on such a small production run, and the packaging we have put together is quite special – but it's good to keep people aware of the project for when we are producing".
Another ambitious project is the new distillery planned for Ordos in Inner Mongolia by energy business Mengtai Group, originally scheduled to complete construction and commissioning by December 2020, but beset by delays thanks to Covid-19.
Distilling equipment manufactured by Forsyths of Scotland was finally shipped to Ordos via Tianjin in September 2021, according to David Valentine MBE, chairman and MD of Valentine International, the firm contracted to design and build the distillery.
Valentine says construction is "progressing well", with completion likely in September, and commissioning of the plant set to begin in late autumn. The first commercial spirit run is scheduled for late 2022 or early 2023.
Artwork for the Mengtai project shows architecture with a strong Scottish vernacular – and the skills and technical knowhow of the Scotch whisky industry will be crucial to the development of many of the new Chinese ventures.
Diageo, Pernod pushing local accent of their Chinese whisky
Nonetheless, both Diageo and Pernod Ricard are keen for their own malt whisky distilleries in China to have a strong local accent, including the appointment of Chinese master distillers to both projects.
Pernod announced its CNY1bn (US$150m), ten-year investment in The Chuan at Emeishan, Sichuan province, in 2019, with production beginning in August 2021. The layout allows the relatively small operation – a pair of stills made by Forsyths, with production at 1-1.5m lpa – to be expanded in future.
The company has already opened a pre-release cask purchase programme aimed at high-net-worth clients for The Chuan. Although it is too soon to draw conclusions on the style of whisky being produced, clues are provided by the use of barley sourced from Scotland, Europe and China – plus different methods of maturation in a location that is much warmer and more humid than Scotland.
The Diageo Eryuan Malt Whisky Distillery in Yunnan province was announced in November 2021, with an initial investment of US$75m into a 66,000sq m site located at more than 2,100m above sea level. According to local reports, construction of the distillery, with a rumoured four-still set-up, is about to start.
Tourism will also be a key feature of both projects: The Chuan's visitor facilities, due to open in 2023, aim to welcome 2m people in the first ten years. The company says it is pursuing a "selective" approach that prioritises the quality of the experience over numbers – in an area peppered with Buddhist shrines that attracts some 12m tourists a year.
Meanwhile, the whisky itself will be aimed predominantly at a domestic Chinese audience, according to Philippe Guettat, the chairman and CEO of Pernod Ricard's operations in Asia, who has described it as an "international-standard whisky, but with a Chinese touch".
Nonetheless, Guettat has also revealed that a number of local Pernod companies have already enquired about the availability of The Chuan's whisky – hinting that, while Chinese malt whisky may start its life as a domestic entity, international success may be a big part of its long-term future.
More recent whisk(e)y content from Just Drinks:
What's behind the Irish whiskey revival?
"Right now, success is about outperforming the market" – Craig Johnson, head of the American Whiskey Collective at Pernod Ricard
Whisk(e)y price rises yet to keep pace with inflation – exclusive data
Sales of whisk(e)y in Middle East, north Africa forecast to jump – exclusive data
Why Pernod Ricard's Tormore divestment illustrates a shift in its Scotch whisky strategy
"All the old fetishes about age and colour need to fall away" – East London Liquor Co. founder Alex Wolpert
How big can American whiskey get now that UK tariffs have gone?