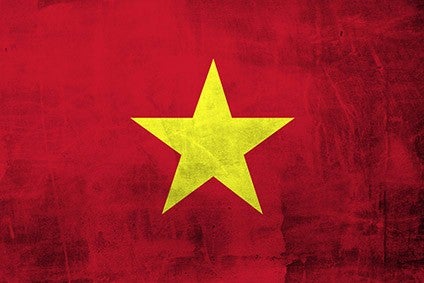 Earlier this year, South Asian brewer ThaiBev confirmed plans to launch an IPO for its combined Thai and Vietnamese operations on the Singapore Stock Exchange.
A key focus for BeerCo, the name under which the combined divisions will be listed, will be Vietnam's beer market, the fastest-growing in the world between 2014 and 2019 and one in which ThaiBev has a considerable stake. In 2017, the group purchased a near-54% stake in Saigon Beer Alcohol Beverage Corp (Sabeco) for US$4.8bn and analysts expect the company to acquire the Vietnamese government's 36% share in Sabeco in the coming months.
But, Sabeco's status as Vietnam's number one brewer is less assured today as in years past as the country's cultural, social and economic conditions evolve.
Here, just-drinks examines the changing consumer landscape of the country and its taste for beer.
Vietnam's Beer Leaders
In a note to clients earlier this month, Bernstein described Vietnam's beer market as being "regionally disparate", with the dividing line running pretty much in-line with the country's De-Militarized Zone (DMZ). The leading player in the north of the country is Hanoi Beer Alcohol Beverage Corp (Habeco), which focuses its efforts in and around Hanoi, the country's second-largest city by population (3.3m), and has a total market share in volume terms of 11%.
With a particularly strong presence in the south around the 8.9m-strong Ho Chi Minh City (formerly Saigon), Sabeco accounts for 35% of Vietnam's beer market.
Carlsberg, the fourth-largest brewer in the country, holds almost total control of the country's central – predominantly rural – belt, equating to 8% share.
The overall leader of Vietnam's beer market is Heineken, which in 2020 ended Sabeco's four-year reign as leader – hitting 37%, despite producing 22% less than Sabeco over the course of the year. This is due in large part due to the Dutch brewer's 'quality over quantity' approach to the country, which is best highlighted by the group operating only six breweries in Vietnam, compared to Sabeco's 26.
Heineken has full ownership of its six production facilities – one in Hanoi, two in central Vietnam and three around Ho Chi Minh City – allowing for streamlined distribution nationwide. By contrast, Bernstein notes that – though spread more widely throughout the country – almost 60% of Sabeco's breweries are third-party operated, with its partners liable to have other interests beyond Sabeco.
The company has already started untangling this sub-optimal supply and production network through a digitalisation project to reduce its reliance on third-party producers. However, such changes will take some years to have an effect.
In the meantime, Sabeco, and by extension BeerCo, has another significant – and more current – issue; the price of its beers.
The Power of Premium
Between 2007 and 2019, GlobalData figures show that beer volumes in Vietnam grew at a 7.4% compound annual growth rate (CAGR). During the same period, the country saw a 250% CAGR increase in Vietnamese domestic consumer spending that expanded the country's 'middle-class' demographic ten-fold within a decade from 2007.
GlobalData estimates an increasing number of the country's 20- to 39-year-old inhabitants, which make up 32% of Thailand's 69m citizens, are moving to the cities, earning more money and, subsequently, buying more expensive beer.
As a result of these demographic and economic changes, between 2014 and 2019, the 'premium' beer segment expanded seven times faster than mainstream beer and today accounts for 30% of the total Vietnamese beer market, according to Bernstein. Premium's standing puts Vietnam among the ranks of more affluent economies like Russia (42% premium share of overall beer) and Germany (33%).
That's good news for Heineken, which owns an impressive 85% of the premium segment thanks to its Tiger brand, which despite being imported, "transcends regional pride-based preferences", says Bernstein.
The same cannot be said for Sabeco, whose two leading brands, Saigon Lager and Saigon Red, sit firmly into the middle lane 'mainstream' segment that between 2014 and 2019 accounted for just 6% of the country's total beer volumes growth.
Meanwhile, Sabeco's attempts to gain share in the 'premium and above' segment (28% of Vietnam's beer volumes) through its 2019 Saigon Special and last year's Saigon Chill offerings face stiff competition from Tiger, which has grown at a 43% CAGR in the last five years.
To add insult to injury, Heineken has found its footing in mainstream in recent years with its Larue and recently-launched Ba Viet brands eating into Sabeco's historically-dominant footprint.
Last year, Heineken was the only major brewer to keep its volumes level in Vietnam, with Bernstein noting that Sabeco and Habeco both saw declines of around 20% and Carlsberg in low single-digit percentage decline.
From a global perspective, Heineken may have posted the worst fiscal-2020 performance of the multi-national brewers but, in Vietnam, the group continues to disrupt the national brands and will hope to extend its leadership of the country's beer market in the years to come.
Why imported beer matters less now than ever – Click here for a just-drinks comment