Two recent papers have provided data on the association of alcohol consumption with the risk of developing heart failure (HF).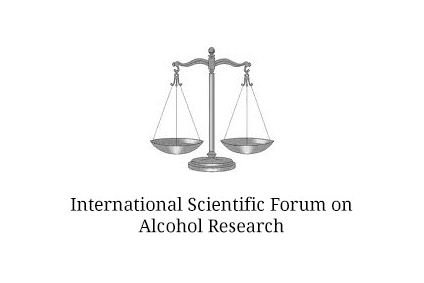 The first is a meta-analysis by Larsson et al that is based on eight prospective studies, with more than 200,000 subjects and 6,211 cases of HF.
Meta-analyses provide important information because they are usually based on very large numbers of subjects and cases, and can detect smaller increases in risk than seen in individual studies. However, single large prospective cohort studies tend to provide more detailed information on, and allow better adjustment for, potential confounders.
The second paper discussed in this critique by Dorans et al, is based on 33,760 men who were followed for 14 years, with almost 3,000 cases of fatal or non-fatal HF.
There was a high degree of consistency between these two studies: Both concluded that moderate alcohol consumption, in comparison with non-drinking, is associated with a lower risk of developing HF. The meta-analysis (Larsson et al) concluded that there was a dose-response association between alcohol and HF; for example, a reduced risk of HF for consumers of 3 and 10 drinks per week (a 10% and 17% decreased risk, respectively), but not for those reporting the consumption of 21 drinks per week (a RR of 1.07; 95% CI 0.77 – 1.48).
In the report from the single large Swedish prospective study (Dorans et al), the risk of HF for most categories of drinkers tended to be lower than that of never drinkers, with the lowest risk among consumers of 7 – 14 drinks per week (HR=0.81, 95% CI 0.69 – 0.96).
Our forum members considered both of these studies to have been very well done, and the similar results not unexpected. HF has many causes but, in developed countries, the most common is coronary artery disease (CAD), and moderate drinking has long been known to be associated with a lower risk of developing CAD. In their critique, forum members discuss other conditions that relate to the development of HF, including conditions (such as respiratory infection, excessive salt intake, non-compliance with prescribed medication, etc.) that may trigger an attack of symptomatic HF.
To summarise, based on previous research and these two excellent papers, current data suggests that the moderate intake of an alcoholic beverage lowers the risk of the development of symptomatic HF. This undoubtedly relates, at least to some extent, to the demonstrated protection of alcoholic beverages against CAD.
As for giving advice regarding the consumption of alcohol, forum members agree with the conclusions stated by Klatsky in his editorial accompanying one of the papers: "All persons should avoid heavy drinking and many persons should avoid all alcohol. However, it is the author's opinion that many middle-aged and older persons at risk of CAD or HF should be told that he or she is better off as a light to moderate drinker. Dispassionate objectivity plus common sense should dictate advice about drinking."
To read the full critique, click here.
These critiques are published with the permission of The ISFAR.
---