As over 100 beer, spirits and wine firms head to flood-hit Cannes this weekend for the Tax Free World Association's World Exhibition - the biggest event in the Travel Retail industry's calendar - they can look back on a tumultuous year. On the one hand, the number of international travellers continues to rise worldwide. Yet, a growing number of destabilising factors have hit the Travel Retail sector hard in recent times, jeopardising a niche, but high-profile business that, according to The IWSR, was worth in the region of US$9bn last year.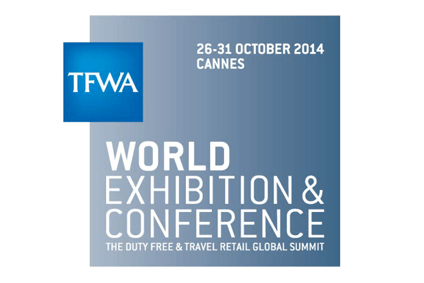 The conflict in Ukraine, the collapse of the Russian Ruble and the Chinese Government's crackdown on corruption and extravagant spending have led to a marked reduction in spending by two of the most important nationalities of travelling shopper. Meanwhile, the weakening currencies of other developing market economies such as Brazil, as well as lacklustre growth in Europe and the Americas, have also put the sector under strain.
Last year, the duty-free alcohol sector managed to record a heartening 7.7% jump in sales value, according to The IWSR. However, with increased discounting and greater promotional activity the order of the day at many Travel Retail stores, it is still not clear whether a similar performance can be achieved in 2015, despite a continual stream of super-premium and ultra-premium launches into the channel.
Mike Birch, Bacardi's Global Travel Retail MD, considers the landscape: ""Geo-political risks are at their highest level for over a decade and present a constant challenge in Global Travel Retail. The two key issues are financial market volatility with emerging markets - such as China's currency devaluation and slowdown and the Brazilian economic situation - and the downturn in Russian travellers. The key challenge is to be agile, flexible and responsive to these external factors."
With mature markets stuck in neutral, sales to emerging-market shoppers have kept the Travel Retail business firing on all cylinders over the past decade. However, 2015 has seen some very marked falls in the value of key emerging-market currencies, which has effectively pushed up airport prices denominated in US Dollars and Euros. In the second quarter of the year, for instance, the Brazilian Peso, the Russian Ruble and the Turkish Lira declined by 38%, 51% and 26% against the US dollar, respectively.
"Exchange rates have had a major impact on European sales," confirms Cristina Carmueja, marketing controller at Pernod Ricard Travel Retail Europe. "The Ruble value weakened towards the end of 2014 and in early-2015, which has made prices rise in Russia by approximately 40%, as a result of unfavourable ForEx versus the Euro, Even though currencies will always fluctuate, we are confident that Eastern Europe will bounce back."
Despite the current trading climate, Pernod remains committed to a strategy of premiumisation, according to Carmueja. At next week's exhibition, the French multinational will be showcasing a new Jameson Travel Retail-exclusive range and the US$125 The Chivas 18 Ultimate Cask Collection First-Fill American Oak Finish, the first in a collection of three new super-premium Scotch whiskies to be released over the next year.
Says Carmueja: "For Pernod Ricard, growth in Travel Retail will come from driving our luxury portfolio with innovations across all categories. We also have a wide range of products across all categories, which can cater to different consumer needs, including travellers seeking exclusive products, gifts or perhaps local mementos from their travels."
Other big players continue to invest heavily in what is still considered a prime shop window for luxury brands, especially in Asia, which now accounts for around 31% of Travel Retail liquor sales by volume. For instance, Bacardi GTR has been heavily promoting its newly-launched single malt Scotch whisky portfolio while opening branded John Dewar & Sons Emporium stores at international hub airports such as Paris Charles de Gaulle and Taiwan Taoyuan this year. Similarly, Diageo Global Travel & Middle East (GTME) has opened Johnnie Walker boutiques at Singapore Changi and Taoyuan airports this year.
The cost of entry and maintaining a high-profile presence in Travel Retail continues to rise as industry consolidation on the retail side of the fence continues apace. The twin acquisitions of rivals The Nuance Group and World Duty Free Group over the past year have given the world's largest Travel Retail retailer, Switzerland-headquartered Dufry, a 25% share of the airport retail market and greatly enhanced purchasing power.
Liquor brands now routinely have to accept some challenging pricing terms to gain a place on the duty-free shelf, which perhaps explains why the top ten best-selling spirit brands in Travel Retail last year accounted for over a third of all spirits sales volumes. The only countervailing pressure to this trend is the need for airports to give their retail offers a sense of place by adding a sprinkling of local brands into the sales mix.
A prime example of this trend was the opening by Irish retailer Aer Rianta International of a new high-end rum store called The Caribbean Rum Collection at Grantley Adams international airport in Barbados this August. Developed in partnership with the West Indian Rum & Spirit Producers Association (WIRSPA), the shop sells around 80 rums, including rarities such as St. Lucia Distillers 1931, Barcelò Imperial and English Harbour 1981.
Back in Europe, one of the more fundamental, long-term challenges for the business is to try to turn around an increasingly-negative perception of airport shopping among the travelling public. The outcry in the UK this summer over the showing of boarding passes at the point of purchase, where airport retailers were accused of keeping value-added tax savings rather than passing them on to travellers, has compounded the view of many consumers that duty-free is a rip-off.
This perception springs from the long-held idea in Northern Europe and other mature markets, long fostered by the Travel Retail industry itself, it has to be said, that airport shops should offer handsome savings over the domestic market. Unfortunately, the economics of airport retailing and aggressive discounting by many domestic retailers in many markets make that price promise an increasingly difficult one to keep.
In an age where retail purchases can be made with the swipe of a finger on a smartphone screen, the industry has to find compelling reasons for travellers to bother buying beer, wines and spirits in the Travel Retail channel and then have to lug heavy bottles around with them on their travels. Exclusivity, rarity, collectability, or suitability as a gift or souvenir, as well as attractive prices, are all possible answers, but making a persuasive case is not going to be easy.
---