One of the benefits of the Brexit vote, for international drinks companies with operations in the UK, was the subsequent fall in the value of the pound. Overnight, production costs, relative to other currencies, dropped sharply for beverages made in the country.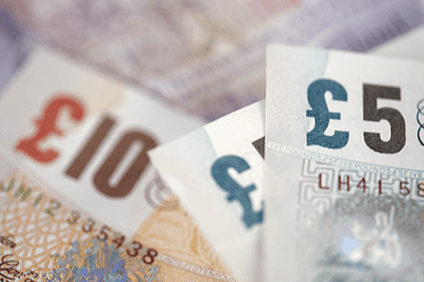 That benefit, however, may be eroding. According to a note from analysts at Bernstein this week, the recent strengthening of the Pound against the US Dollar and Euro is liable to affect upcoming financial results announcements as it hasn't been factored into current full-year guidance. Among those affected will be Diageo and Pernod Ricard, the two biggest Scotch whisky producers, both of whom export vast amounts of premium brown spirit from Speyside and elsewhere to all corners of the globe.
Pernod, which also makes a number of gin brands in the UK, will see a transactional hit from its British production vastly outpace any gains made through consumers in the country spending their stronger Pound. Bernstein said that, overall, Pernod, which makes about 30% of its global sales from UK-made products predominantly sold outside of the country, will take a EUR43m (US$48m) loss to full-year EBIT from currency changes.
Meanwhile, expected transactional gains for Diageo, which is based in the UK and reports in Pounds, are expected to soften, according to Bernstein. Previously, the Johnnie Walker owner was on course for a GBP118m (US$152m) gain. That has now dropped to an estimated GBP17m benefit, Bernstein said. In comparison, Diageo's full-year guidance is for a GBP135m gain.
The currency hits are just one expected headwind for spirits suppliers' fiscal years. Pernod will not report its first-half results until February, although Bernstein has flagged a potential issue the Chivas Regal and Absolut owner may have to counter as it heads into the New Year.
Irish whiskey Jameson is a big cash accumulator for Pernod, especially in the US, where the group's brands overall are traditionally weaker than rival Diageo's, and especially since Absolut ran into challenges. Back in April, Bernstein said Jameson may come under pressure for Pernod in the US because of a weakening Irish whiskey category in the country and the added headache of new entrants such as MMA fighter Conor McGregor's Proper No. Twelve. In a note this week, Bernstein said deceleration in Jameson is "now fully visible", suggesting that Pernod - following its vodka problems - must now turn its attention to Irish whiskey in the US.
Citing figures from NABCA, which gives detailed figures from the control states in the US, Bernstein said Jameson's growth over the past three months had slowed to 4%. Jameson was previously Pernod's fastest-growing brand in the US, but has now been overtaken by Malibu (+8% for the three-month period).
With much of its current fiscal year remaining, Pernod will have to fight back against Irish whiskey upstarts such as McGregor to break Jameson out of the chokehold.
Why vodka's US woes could soon be drowned out by success elsewhere - Click here for a just-drinks comment
---