In this month's Sustainability Spotlight, Ben Cooper examines how Diageo's investment in a UK drinks start-up represents a win, both commercially and sustainably.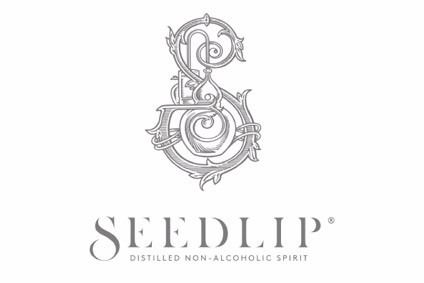 Earlier this month, Diageo reported that it was making "strong progress" towards its 2020 sustainability targets. Another recent development, meanwhile, provides a further "good news" story for the sustainability of the group. In July, through its Distill Ventures innovation investment offshoot, Diageo invested in UK speciality non-alcoholic beverage producer Seedlip.
This acquisition can be viewed in two quite distinct contexts - commercially and sustainably - both of which reflect well on Diageo.
The consumer trends that make Seedlip an attractive proposition have been well documented. The latest generation of adult consumers are tending to drink less alcohol and are looking for more authentic and distinctive non-alcoholic options.
The term 'non-alcoholic spirit' may not have found favour with all in the spirits world, but it does encapsulate the function that Seedlip and other 'adult soft drinks' - another not-entirely-satisfactory descriptor for this new generation of beverages - fulfil in the drinks market. These are specifically not soft drinks in the established sense of the word, but alternatives to spirits, aiming to offer the same complexity and interest to the drinker and a non-alcoholic base for cocktails.
Helen Michels, global innovation director for Diageo's Futures Team, describes Seedlip as a "unique product", giving consumers "a complex and refined drinking experience". That would seem to sum up the characteristics contenders in this sector of the market are striving to provide.
CEO Ivan Menezes' comments on the investment, meanwhile, also spoke to the particular attributes of this emerging category and the consumption occasion for products like Seedlip. Menezes has stressed that Diageo is not moving into the soft drinks category, but wants to be "at the front-end" of the growing market for alternatives to alcohol that can be enjoyed in similar consumption occasions. "It's more the occasion," Menezes said. "Seedlip, for example, is sold in top-end restaurants and people will drink it with tonic while their friends are drinking [alcohol]."
The consumption occasion is also central to why Diageo's Seedlip move is positive for its sustainability mission. As with all major drinks firms, responsible marketing features prominently in Diageo's sustainability strategy. What could enhance a company's responsible-drinking credentials more than having within its portfolio an alternative to a spirit that offers a closely-equivalent consumption experience but without the alcohol? External stakeholders, particularly those that take a sceptical view of industry-sponsored responsible consumption initiatives, are looking at the practical ways drinks companies engage.
In the 'Sustainability and Responsibility Performance Addendum' to its Annual Report, Diageo includes a materiality matrix, providing an at-a-glance comparative analysis of sustainability issues relevant to external stakeholders and important in terms of business risk and opportunity to the company. The two principal "Alcohol in Society" criteria - responsible marketing & retail and alcohol-related harm - score highly on both parameters.
Diageo reports in its annual sustainability review that it reached 380,622 people with responsible-drinking messages through training programmes, such as its DrinkIQ scheme, in its last fiscal year. The group also claims to have increased its underage education initiatives by 50%, extending these to some 86 countries.
The presence of the likes of Seedlip in its portfolio demonstrates an active and tangible commitment on Diageo's part to responsible consumption in a way that a consumer education initiative cannot. Try as they might, alcohol companies struggle to attain credibility with their responsible consumption and marketing initiatives. The narrative from their more aggressive opponents in health NGOs is that drinks companies have a vested commercial interest in persuading people to drink more; that their responsible-drinking programmes are just lip service.
Being able to offer alternatives to alcohol that go well beyond an orange juice or a Virgin Bloody Mary and, in Menezes' words, are in the "consumer place where our brands play", appears as much a highly-credible, responsible-consumption intervention as it is a commercial solution. Companies are expected to have an economic raison d'etre: Adding a premium-positioned product in a growing area of the market is a potentially fruitful investment financially, making this a reputational and commercial win-win for Diageo.
Of course, even non-alcoholic drinks brands have health impacts to consider. Obesity and other dietary health issues pervade the sustainability missions of the likes of The Coca-Cola Co and PepsiCo, in much the same way as alcohol-related harm does in the drinks sector. In fact, the focus on the negative health impacts of the alcoholic content has tended to eclipse the importance of providing nutritional information for alcoholic drinks, particularly on calories.
With that in mind, another recent announcement by Diageo is worthy of note. In June, the company confirmed that Johnnie Walker would become its first global brand to provide consumers around the world with on-pack alcohol content and nutritional information per typical serve. The fact that alcohol brands are not compelled to include calorie information in many markets, notably in the more mature ones, has long been a bone of contention for campaigners and medical groups. Diageo's move, then, could provide the company with a further reputational dividend.
Also detailed in the sustainability report is the company's progress against staple sustainability issues such as water stewardship and greenhouse gas (GHG) emissions. The group reported that its GHG emissions from direct operations had fallen by 7.7%, while water efficiency had increased by 12.5% from 2015.
The group also said it had replenished 21% of total water used in its final product in water-stressed areas through reforestation, desilting of damns, water storage and safe water and sanitation projects. This puts Diageo on-track to achieve its goal to replenish the total amount of water it uses in its final product in water-stressed areas – approximately 1m cubic metres – by 2020. Through its 'Water of Life' programme, Diageo said it had provided safe water and sanitation to 351,700 more people, bringing the total number of people reached through the Water of Life initiative to 10m since 2006.
These are considerable achievements, which collectively help underpin the company's licence to operate across the world. What the Seedlip deal underlines, however, is that deriving a sustainable business model is not simply about box-ticking against a list of measurable parameters. Ideally, sustainability should be intrinsic to the business.
Sustainability concerns should influence business development decisions and, as perhaps is the case with Diageo's latest investment, business development and innovation should positively enhance a company's sustainability profile.
---