Once a month, the drinks industry-funded International Alliance for Responsible Drinking, which covers alcohol policies worldwide, looks at what's going on in-market to promote a more responsible role for alcohol in society.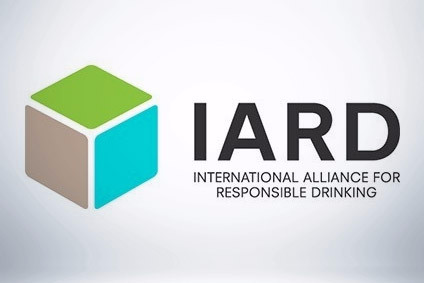 Canada - Government health department reviewing safety of high-abv RTDs and CABs following teen's death
Health Canada has announced a public consultation on restrictions on the production, availability and sale of controversial high-abv ready-to-drink alcohol beverages (RTDs) and caffeinated alcohol beverages (CABs). The announcement follows the death of a 14-year-old girl in Quebec, who had consumed the controversial high–abv CAB FCKDUP near her school. Production of FCKDUP has been halted following media reporting of the incident, with the producers of rival RTD Four Loko indefinitely postponing its re-introduction to the Quebec market, following its withdrawal over formulation issues in mid-January.
Minister of Health Ginette Petitpas Taylor has confirmed that the consultation will consider whether to reduce the container size or the abv of these beverages, which are largely manufactured by independent producers. Petitpas Taylor said that she was "deeply concerned about the increasing accessibility and appeal" of this category, "and the increasing number of young people admitted to hospital after consuming these products". Health Canada will meet with provincial governments to discuss how to restrict the advertising, marketing, and labeling of these drinks to reduce their appeal to youth.
China - Counterfeiters take advantage of international sanctions against North Korean beer
Chinese counterfeiters are brewing a fake version of the popular North Korean Daedong River Beer brand, selling it to restaurants in the Chinese port city of Dandong as a smuggled product. An anonymous source said that the beer's "bottle shape and label, even its taste are similar to genuine Daedong River Beer, but beer experts can distinguish the difference in taste… [b]ut as its taste is very close to that of the genuine product, ordinary people can't tell the difference".
Daedong River's authorised dealer in Dandong is currently closed due to the introduction of trade sanctions against the North Korean Government. The city's restaurants continue to serve the beer, however, and "if someone points out that Daedong River Beer is a restricted item, the restaurant owners simply say it has been smuggled in from North Korea".
A second anonymous source asserted that the crime is "a cooperative effort between Chinese businessmen and North Korean technicians and workers", noting that venues are only selling the fake beer to "regular customers", and at four times the price of domestic beer. The source commented that there "is a strong possibility the North Korean partner in this venture is one of North Korea's foreign-currency generating organisations".
Estonia - Prime Minister turns to social media to defend embattled health minister over controversial alcohol excise policy
Newspaper Eesti Päevaleht has published an editorial urging Minister of Health & Labour Jevgeni Ossinovski to resign over rising public dissatisfaction with the Government's strict alcohol policy and sharp alcohol excise increases in 2017 and 2018, which have led to increased cross-border purchases and unrecorded alcohol consumption.
Prime Minister Jüri Ratas turned to Facebook to defend the health minister, acknowledging that alcohol price rises are largely "not popular", but suggested that the public look at the "broader view of the government and each minister". Ratas also praised Ossinovski's contributions as a minister.
Meanwhile, the Ministry of Finance Department of Fiscal Policy published a blog post accusing the national media and population of interpreting the statistics emotionally rather than in an analytical fashion, suggesting that they should consider the economy as a whole and over a span of years.
Kenya - KRA announces app to identify illicit alcohol
The Kenya Revenue Authority has produced a smartphone app that will allow members of the public to scan bottles of alcohol to check for counterfeits. Alcoholic Beverages Association of Kenya chairman Gordon Mutugi commented that counterfeit alcohol has become a serious problem nation-wide and criticised local authorities for introducing new levies on legitimate producers and outlets.
Mutugi stated that "the continued proliferation of illegal brew and abuse of alcohol in Central Kenya cannot be fought by introducing additional taxation".
Mexico - Ministry of Health announces that fatal traffic crashes have declined by 43% in Mexico City since 2004
The number of deaths from drink-driving has fallen sharply across most of Mexico in recent years. The Secretariat of Public Security of Mexico City introduced its 'Drive Without Alcohol' breath testing programme 14 years ago, which has since been implemented in 31 other states.
A spokesperson for The National Commission Against Addictions confirmed that the Federal Government has worked with state and municipal authorities to replicate the programme, with 3,631 police officers in 155 municipalities training to use breath-testing devices since its launch.
The UK - Portman Group will include review on sexism guidance in next code of practice consultation
The pending fifth review of The Portman Group's code of practice will re-define "immoderate consumption" in the context of the disputed 14-unit weekly limit recommended by the Department of Health's revised responsible alcohol consumption guidelines in 2016.
The review will also address "serious and widespread offences, such as sexism in marketing", and will consider how to bolster the code to prohibit direct or indirect links between alcohol and any illegal activities.
Portman Group chief executive John Timothy highlighted the importance of producers' leadership role in harm prevention and responsible marketing, stating that "self-regulation works, driving up standards and holding producers to account – but to make sure it continues to do so, the code must evolve with new issues and challenges".
The US - Indiana repeals prohibition-era ban on Sunday alcohol sales
Governor of Indiana Eric Holcomb has signed long-anticipated legislation that will permit grocery, drug and convenience stores to sell alcohol on Sundays between 1200 and 2000. Legislators amended the bill so that it would take effect upon its passage in March rather than in July, when most new Indiana laws take effect.
Specialist alcohol retailers, grocery stores and major retail chains finally reached a compromise over the contentious proposal after years of deadlock, on the condition that the latter two dropped a separate proposal to sell refrigerated beer, which is currently only permitted for specialist retailers.
The Sunday ban began when Indiana was founded in 1816 and was later reintroduced after the repeal of nationwide prohibition in the 1930s.
Uzbekistan - Government's reclassification of wine as an agricultural product contradicts legal restrictions on alcohol advertising
A recently-issued decree from Uzbekistan's President Shavkat Mirziyoyev states that winemakers will not require a license to produce wine from the beginning of 2019. The move, which is part of plans to develop wine tourism, will also allow wine producers to advertise their products.
The policy reportedly clashes with several existing pieces of legislation, however, including 2010 amendments to the 'Law on Advertising' that specifically prohibits adverts for wine along with all other alcohol beverages.
A spokesperson for the State Committee on Competition commented that the 'Law on Limitation of the Distribution & Use of Alcohol & Tobacco Products' also defines an alcohol beverage as a beverage with an abv greater than 1.5%. Both laws would need to be amended, therefore, before wine could be advertised.
The spokesperson also noted that further amendments would also be required for a separate proposal to permit non-alcohol beer ads, as they are currently thought of as being brand extensions for regular beer brands. Committee specialists are currently drafting the necessary amendments for wine ads.
---