Once a month, the drinks industry-funded International Alliance for Responsible Drinking, which covers alcohol policies worldwide, looks at what's going on in-market to promote a more responsible role for alcohol in society.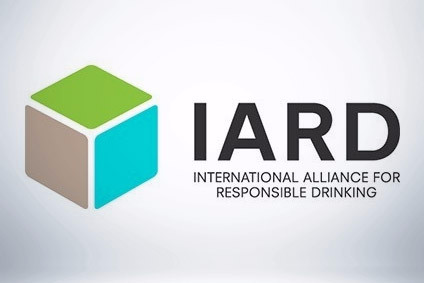 Luxembourg - Traffic association launches new drink-driving prevention campaign in hospitality sector
Approximately 17% of road traffic accidents in Luxembourg last year were alcohol-related. Road Safety Luxembourg has installed breath-testing devices in 60 cafés and restaurants around the country to address the issue. Customers can check their BAC level for EUR1, with venues offering complimentary 'wine bags' so that unfinished bottles can be transported home easily, rather than consumed rapidly.
A spokesperson for the country's Association of Hoteliers, Restaurateurs & Cafétiers said that its members fully support the initiative, despite a EUR60 monthly cost per venue.
New Zealand - Transport Agency launches latest instalment of award-winning drink-driving campaign
Many young men in New Zealand believe that drink-driving is a low-risk activity, despite an average of three crashes per week involving a young drink-driver, and would be unlikely to intervene to prevent a drink-driving friend.
The NZ Transport Agency's latest "Legends" campaign primarily targets 20- to 29-year-old males who predominantly live in rural areas and have yet to be exposed to the campaign's message. The video, which can be viewed by clicking here, uses the campaign's trademark humour and irreverence to encourage young men to consider the potential consequences of drink-driving, such as crashes, injuries and death, and the potential impact on their lifestyle.
Switzerland - Federal health authority rejects complaints against non-alcohol beer
Temperance organisation The Blue Cross has launched a Swiss campaign against major beer brands' non-alcohol beer ads. The push notes that some non-alcohol beers actually have an abv of up to 0.5% and warns that drivers and pregnant women should abstain from these beverages.
While the campaign was launched by the Blue Cross' youth wing, a senior representative later confirmed that the organisation as a whole fully supports the message.
The Federal Office of Public Health (BAG) has since contradicted the warning, stating that "alcohol-free beer contains alcohol in such small quantities that … the risk of alcohol-related damage is very small". A BAG spokesperson commented that consumption while pregnant or while driving was therefore not considered a problem, but also noted the importance of being familiar with responsible consumption guidelines.
The US - Beam Suntory collaborates with restaurants association on responsible service
Beam Suntory and the National Restaurant Association are partnering to promote responsible service in the US through their 'Drink Smart' and 'ServSafe Alcohol' programmes. Co-branded education content has been created, with the view of reaching around 1m hospitality sector staff every year.
Beam Suntory will extend its Drink Smart platform beyond consumer education and into responsible alcohol service at retail and restaurant locations through this partnership, demonstrating its "commitment to responsible service and consumption of alcohol".
A group spokesperson said: "As part of our global commitment to reduce alcohol misuse, partnering with retailers and restaurants is critical to ensuring that alcohol is served appropriately, and everyone stays safe."
Serbia - Belgrade police launch new drink-driving enforcement campaign, with breath-testing devices donated by brewer
Serbian brewer Apatinska Pivara has marked the start of a major beer festival in Belgrade by donating ten breath-testing devices to the Ministry of the Internal Affairs' Traffic Police Directorate. Apatinska has teamed up with the country's traffic police for a joint 'When I do not drink' campaign.
A traffic police spokesperson commented that the collaborative campaign is one of the country's most prolific, and that the number of alcohol-related crashes is steadily declining, dropping from 12% of all crashes to 11% between 2015 and 2017, and down to 10% in the first half of 2018.
The campaign spreads the message that law enforcement alone cannot prevent drink-driving and appeals to drivers to instead use taxis, safe ride services or friends to get home after drinking.
Romania - Police and trade association launch joint drink-driving prevention push
"No alcohol at the wheel!" is the latest joint campaign from the Romanian Police and the Brewers of Romania Association. As well as targeting the country's drivers, the initiative is also targeting passengers, with the message that they can encourage drivers to behave responsibly.
The campaign will run until September across social media and is supported with educational literature.
Peru - Trade organisation proposes to track every drink costing more than PEN3 (US$0.90) as part of unrecorded alcohol measures
The National Society of Industries' Committee of Distilled Alcohol Beverages and Committee of Beer Manufacturers have suggested a number of initiatives to the Peruvian Government to deter the country's unrecorded alcohol market, which Euromonitor places highest in the region. In addition to requiring the General Directorate of Environmental Health (DIGESA) to review the documentation of every alcohol beverage priced PEN3 or higher, the associations have three short-term proposals:
Local governments to be granted greater powers to prevent unrecorded sales from local outlets, through local and national laws
The Ministry of the Interior to take responsibility for criminal gangs trafficking in unrecorded alcohol, by bringing them into the scope of the 'Law on Organised Crime'
Authorities to intervene in the 'black market' of discarded glass bottles that are used for producing counterfeit alcohol
Slovakia - Parents warned about underage drinking during the summer
Slovakia's teenagers are most likely to consume alcohol during the summer months, the country's alcohol industry-funded Social Aspects Organisation (SAO) has warned, due to a combination of being unsupervised, bored and spending more time with their peers. A spokesperson stated that one-third of youth have consumed alcohol for the first time by 15 years old, and that 80% of 18- to 19-year-olds have been intoxicated at least once.
Approximately 83% of parents do not attempt to prevent their children from drinking, according to the SAO, because of the country's relatively-high acceptance of alcohol consumption as a social norm.
Nigeria - Traffic police to receive breath-testing equipment as part of partnership with brewers' association
Representatives of the Manufacturers Association of Nigeria (MAN) the Beer Sectoral Group (BSG) and the Federal Road Safety Corps (FRSC) have met to discuss the further implementation of a 2017 memorandum of understanding under which the BSG will provide equipment for a FRSC pilot breath-testing programme. The pilot will focus on training officers to use the new devices, implementing them in the field and monitoring enforcement.
The FRSC and BSG are collaborating on a new prevention campaign titled 'Drive Alcohol Free', which will educate motorists on the dangers of drink-driving with billboards and driver surveys.
For further details on The IARD, click here
---