Once a month, the drinks industry-funded International Alliance for Responsible Drinking, which covers alcohol policies worldwide, looks at what's going on in-market to promote a more responsible role for alcohol in society.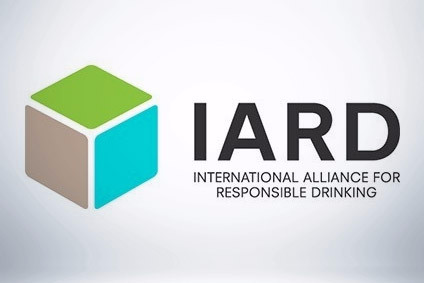 Mexico - Sale of alcohol to underage youth is still an offence, State of Mexico clarifies
The Government of Edomex, the State of Mexico, has announced that the sale of alcohol beverages to underage youth is still an offence in the state, contrary to widely-circulated media reports. The state's Congress recently approved measures decriminalising underage sales, but Jose Manzur Quiroga, Secretary General of the state government, clarified that underage sales would remain an administrative offence, bearing severe penalties. A Government spokesperson explained that the criminal classification of the offence had enabled corrupt acts by law enforcement officials, who used the threat of a criminal offence to extort bribes from retailers.
India - Taxis cannot carry intoxicated passengers, drivers will be booked
The Ministry of Road Transport & Highways has published a resolution prohibiting taxi drivers from ferrying intoxicated passengers. The New Indian Express reports that the 'Motor Vehicles Driving Regulation 2017 expands on a requirement for professional drivers to abstain from alcohol consumption, drug use, or smoking while driving, by also requiring them to ensure that other crew and passengers comply. The Government is yet to implement the new regulation, which came into effect on 23 June, while a spokesperson for Kerala Motor Vehicle Department commented that it would be difficult to enforce.
Bosnia & Herzegovina - Pedestrians in Sarajevo liable for breath-testing
Pedestrians in Sarajevo Canton (KS) will face criminal penalties if they cross the street while intoxicated, under recently-passed regional road traffic legislation. N1 reports that pedestrians will be considered intoxicated if they register a blood alcohol concentration (BAC) level greater than 0.8 mg/ml, and that KS Ministry of the Interior (MUP) Police Directorate officers will also apprehend pedestrians exhibiting signs of antisocial behaviour that they believe is caused by intoxication or drug use.
Canada - Opposition to Minister of Justice's proposal to lower legal blood-alcohol limit
Minister of Justice and Attorney General Jody Wilson-Raybould's recently-announced proposal to reduce the national BAC limit in Canada from 0.8 mg/ml to 0.5 mg/ml has attracted criticism from a range of stakeholders. Éduc'alcool executive director Hubert Sacy described the proposal as overly-simplistic and optimistic, asserting that reported reductions in drink-driving rates have "never been the result of a legislative change only…. [as there are] tons of measures that need to come before that". Sacy argues that prevention groundwork, such as increased police sobriety testing, must be first laid at a provincial level to increase drivers' perception of law enforcement efforts. A Canadian Automobile Association spokesperson suggested it was too early to reduce the BAC limit, as the change would clash with the Government's plan to legalise marijuana. Instead, the spokesperson suggested, provincial-level enforcement efforts should be increased.
Poland - Coalition forms to reduce the availability of alcohol beverages for youth
The Union of Brewing Industry Employers in Poland (ZZZP-BP) has joined the Polish Chamber of Commerce (PIH) and representatives from the country's retail, hospitality, and fuel sectors to form a new coalition to reduce the availability of alcohol to underage drinkers. ZZZP-BP director Danuta Gut said that a Public Option Research Center (CBOS) study indicated that not only do parents, retailers, and teachers contribute to underage drinking in different ways, but so does every adult across the country, who has the ability to influence the situation. CBOS researchers noted that underage consumption is initiated by a friend or family member at household festivities in approximately 68% of cases. Gut added that youth consumption is largely dependent on families' attitudes towards alcohol, with harmful drinking being prevalent among youth from families with more "liberal" attitudes towards alcohol.
New Zealand - Alcohol interlocks to become mandatory for drink drivers
The New Zealand Parliament has passed legislation that will simplify the regulations for the use of alcohol interlock devices, making them mandatory for repeat offenders. A New Zealand Automobile Association spokesperson stated that interlock devices reduce drink-driving recidivism rates by approximately 60% worldwide, noting that the regulation would complement legislation passed in 2014 that reduced the legal BAC limit from 0.8 mg/ml to 0.5 mg/ml. Approximately 10,000 drink-driving offenders annually will be now eligible for an alcohol interlock device, which will cost approximately NZD2,000 (US$1,460) each.
Serbia - Serbian Brewers Association launches new campaign to address drink-driving youth
The Serbian Brewers Association has launched a new responsible-consumption campaign, called 'Sober and Cautious', which will target the 20- to 34-year old age group. An association spokesperson stated that 12% of the country's road traffic crashes are alcohol-related, with the majority of these drivers being 18 years old. Around 300,000 people engage in harmful drinking, with the average age of first consumption for alcohol reported to be 14.
Kazakhstan - Alcohol in bookmakers may be banned
The Ministry of Culture & Sports is drafting legislative amendments that would prohibit beverage alcohol sales on bookmakers' and lottery ticket retailers' premises, as part of measures intended to reduce gambling. Ministry Secretary Kuatjan Waliev argued that the combination of gambling with "the opportunity to sell alcohol products is unacceptable and has very negative effects on youth". Waliev also asserted that the activity is incompatible with bookmakers and ticket retailers' positioning as increasing interest in sports and healthy lifestyles.
Ireland - Most Irish adults unaware of alcohol guidelines, survey finds
Only 3% of respondents to a recent Drinkaware survey in Ireland know the Health Service Executive's (HSE) responsible alcohol consumption guidelines of up to 11 standard drinks a week for women and 17 for men. Meanwhile, 75% said they have become more aware of the negative effects of excessive consumption. Around 75% of respondents said that excessive consumption is just part of the national culture, while 45% agreed that everybody consumes to excess at some point and that it isn't a big deal. Drinkaware chief executive Niamh Gallagher commented that the survey illustrates the need for more education to increase public understanding of the HSE guidelines so that consumers, could keep the health risks associated with harmful drinking "to a minimum."
South Korea - Increased deposit on empty bottles leads to jump in recycling rate
The Ministry of Environment in South Korea has announced that the recent move to double the deposits on empty soju and beer bottles to KRW100 and KRW130, respectively, has resulted a jump in the return rate of empty bottles from 30% in 2016 to 47% since the beginning of 2017. A ministry spokesperson suggested that if the rising return rate increases the average number of recycled bottles in production from the current 8% to 20%, then domestic producers could expect to cut operating costs by an estimated KRW82.2bn (US$72.4m). The Government is planning to raise the number of bottles returned further by increasing the number of automatic collection machines, which are currently situated in 108 locations, nation-wide.
For further details on The IARD, click here.
---