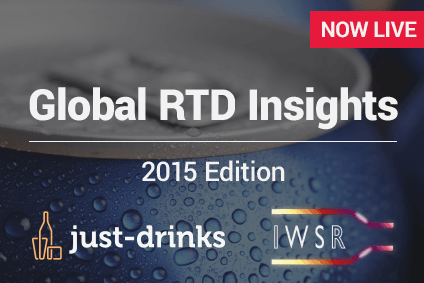 If adaptability and versatility are key strengths in today's fast-moving drinks market, there is arguably one category which carries all before it. Indeed, a new just-drinks/The IWSR report describes pre-mixes as the "fast fashion" sector of the alcoholic drinks market.
The ready-to-drink (RTD) category remains fresh, says the report, "by responding to trends rapidly and bringing products to market at an ever quicker pace". However, this adaptability also reflects that necessity is the mother of invention. As the report, entitled 'Global RTD/RTS insights – market forecasts, product innovation and consumer trends research', points out, the RTD category is by its nature "indistinct and amorphous", straddling numerous spirits sectors and directly competing for consumer attention with products such as flavoured spirits and non-spirit segments such as wine-based products, flavoured beer and cider.
As a result, RTD consumers customarily shop across a wide variety of product sectors, which makes brand or category loyalty "a rare but prized asset". This lack of loyalty is underlined by the category's recent performance in Australia. Although RTDs account for 41% of the total spirit category in Australia, tax increases have led to a migration of RTD consumers into cider.
Similar patterns have been observed in other markets such as the UK. Indeed, according to market data from the IWSR, Australia and the UK, two of the world's top three markets for RTDs, both showed declines in 2013.
Such competition means there is "a never-ending need to innovate and keep up with the latest consumer trends", the report states. "As cider brands in some markets have diversified and premiumised, RTD companies are increasingly having to do the same."
As a result of being "one of the most innovative and adaptive categories in the alcohol world", the RTD category may have added some 67.8m cases between 2009 and 2013, but the constant innovation has to continue.
Much of the innovation has traditionally been focused on new flavours, and this still continues. In the UK, for example, RTD producer Global Brands has recently introduced a premium range of flavours for its VK brand, while also adding new flavour combinations to its Hooper's brand, including Dandelion & Burdock and Raspberry & Nettle.
Not all of the innovation in this highly versatile and adaptable area of the drinks market is flavour-based, however. In the UK, marketing RTDs in cans, notably in the on-trade, is helping to expand the consumer franchise. "Cans are extending the category appeal to those who don't drink bottles, and are a growing trend in the on-trade, gaining traction in the market as a premium alternative serve," says Simon Green, marketing & export director at Global Brands.
Different format sizes are also helping "to diversify the offer", the report adds. For instance, Global Brands has recently added 33cl and 44cl sizes to its Hooch brand. The category has also seen some more radical packaging innovations, such as the introduction of pouches, which, the report points out, reflects one of "the overriding attractions of the pre-mix category", namely, convenience.
The "pouch craze" has now spread through premium ready-mixed cocktails at the higher end of the price spectrum to branded "freeze and squeeze" single-serve frozen cocktails marketed by brands such as Smirnoff, Bacardi, Malibu and Parrot Bay.
Meanwhile, in mature RTD markets, growing demand for more sophisticated flavours throughout the category is prompting a new wave of product innovation. In Australia, Diageo has launched RTDs based on its Bundaberg Rum brand with flavours such as apple ale, sarsaparilla, passion fruit and lemon ale.
This new wave of innovation, the report explains, also involves targeting non-traditional RTD consumers. Japanese brewer Kirin has brought out RTD products with a stronger alcohol level and more bitter flavours in order to attract male drinkers who may have previously been put off by the sweetness of RTDs, amid the prevailing belief that they are predominantly targeted at female consumers.
In addition, the expansion of the cocktail culture in so many markets is leading to the creation of a new generation of ready-to-serve (RTS) products that are designed to offer consumers "bar-quality cocktails" at home without the hassle of making them from scratch. Making cocktails at home may often involve complicated techniques and ingredients, or even, in some instances, specialist equipment.
A further key trend in the RTD market identified in the report is the increasingly sophisticated market segmentation undertaken by pre-mix brands, particularly in mature markets where growth is harder to maintain. "Segmentation is becoming a significant trend in more mature markets, where the RTD/RTS spectrum now spans everything from entry-level premixes to high-quality RTS cocktails aimed at bar-literate consumers," the report states. "Segmentation will help to spread the appeal of premixes to consumers with little previous involvement in the sector."
As a sector that has prospered and developed through constant product innovation, the RTD category potentially faces the problem of an over-proliferation of product options and, particularly in mature markets, the creation of "unwieldy product ranges, which compete against each other for shelf and bar space".
A key attribute for a successful portfolio, therefore, is not only to predict what will be the new flavour of the month, but also identify which flavours have passed their sell-by date. As the report suggests: "Producers should be as ready to discontinue under-performing products as they are to launch new ones."
For full details of the report, click here.
Free Whitepaper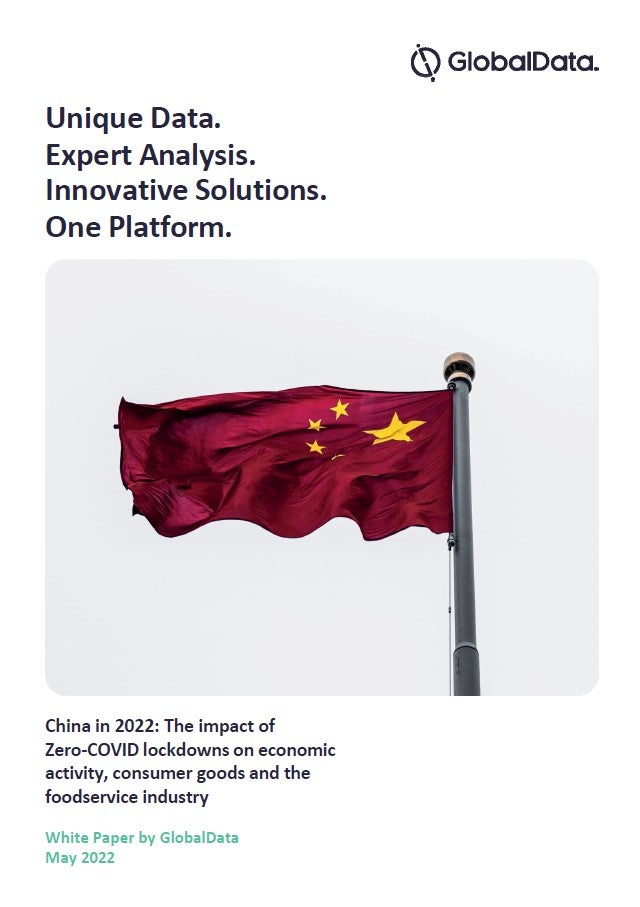 What is the impact of China's Zero-COVID lockdowns on economic activity, consumer goods and the foodservice industry?
While wanting to protect the country from being overwhelmed by Omicron, China's adherence to a Zero-COVID policy is resulting in a significant economic downturn. COVID outbreaks in Shanghai, Beijing and many other Chinese cities will impact 2022's economic growth as consumers and businesses experience rolling lockdowns, leading to a slowdown in domestic and international supply chains. China's Zero-COVID policy is having a demonstrable impact on consumer-facing industries. Access GlobalData's new whitepaper, 
China in 2022: the impact of China's Zero-COVID lockdowns on economic activity, consumer goods and the foodservice industry
, to examine the current situation in Shanghai and other cities in China, to better understand the worst-affected industry sectors, foodservice in particular, and to explore potential growth opportunities as China recovers. The white paper covers:
Which multinational companies have been affected?
What is the effect of lockdowns on foodservice?
What is the effect of lockdowns on Chinese ports?
Spotlight on Shanghai: what is the situation there?
How have Chinese consumers reacted?
How might the Chinese government react?
What are the potential growth opportunities?
by GlobalData