There must have been at least a moment of happiness for Pernod Ricard in the wake of its half-year results this week. Sales were strong, up 8%, and although that was largely down to an early Chinese New Year, the performance was yet another sign of a healthy international spirits category in the wake of Diageo's encouraging numbers last week. A pause for a pat on the back would not have been amiss.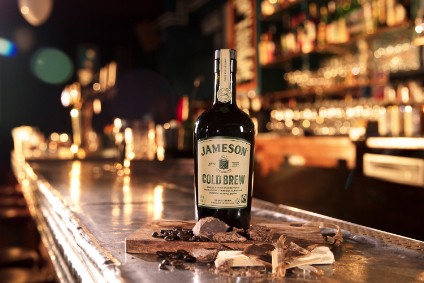 It was never going to last, however, thanks to yet another letter from activist investor Elliott Management. Like the world's worst pen pal, Elliott has been firing off missives to a number of its partners, mainly to rubbish their financial governance. eBay got an inkful last month, and Pernod has now received a double dose following a previous letter from Elliott in December. Back then, the investor, which has a 2.5% stake in Pernod, took issue with the French group's structure and operating margins. Today's statement focussed on Pernod's attempt to placate shareholders with a new three-year plan, announced alongside the H1 results, that aims to find EUR100m (US$113m) in cost savings and boost margins.
For Elliott, the plan does not go far enough - in its letter the investor accused Pernod of lacking ambition.
The group defended the plan, as it did its business structure in December. But, Elliott has been lent support in its call by analysts, some of whom believe Pernod could be doing more to close a perceived operations gap with major rival Diageo.
Responding to Pernod's proposal to deliver between 4% and 7% sales growth in fiscal-2019 and increase operating leverage by about half-a-percentage point, analysts at Liberium echoed Elliot, saying: "We think Pernod can achieve more."
Liberium said that if Pernod can exceed its guidance for the year and hit the top of both its sales and margin targets, then EBIT "would still be lower than our expectations for 2021".
"We think (Pernod) could have been more ambitious on the margin target," the analysts concluded.
Meanwhile, Jefferies' Edward Mundy opined that Pernod's target "looks conservative". Mundy encouraged Pernod to continue listening to Elliott, telling investors that there is a "small risk of disappointment" if currently-high expectations of further activist-related changes do not take place. However, he warned that further changes are unlikely at the family-led company.
"Whilst there is a school of thought that sees Pernod Ricard's new margin targets as a first step towards a deeper cost-cutting agenda, we are sceptical," Mundy wrote. "We would be surprised to see Pernod fundamentally alter its decentralised model, which is a part of the company's DNA."
As for what will happen over the rest of the year in the market place, Pernod itself has warned that sales will "unwind", in part because of the early Chinese New Year. Yet, it will be in-house that Pernod will look to keep things tight.
Otherwise, the French group can expect more letters in the post, courtesy of Elliott's eager pen.
What will be Pernod Ricard's priorities for the years ahead? - Click here for a just-drinks analysis
---