Yesterday, the head of Pernod Ricard's Europe, Middle East & Africa operations, Christian Porta, updated analysts on the group's performances in the regions, as well as reviewing Latin America. Here, just-drinks picks out the key themes, with commentary from analysts.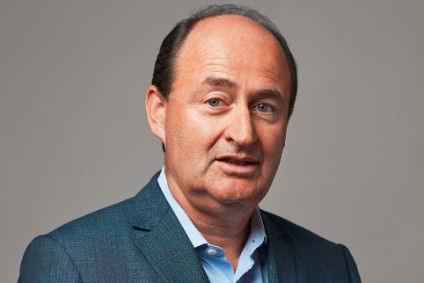 In boasting of "dynamic growth and market share gains" in the UK during the first half of Pernod's fiscal 2017 - the six months to the end of December - Porta also warned of the "strong GBP depreciation" prompted by last year's European Union referendum. Porta subsequently confirmed plans to increase prices in the UK, a move that has also been forced on many other drinks companies.
Elsewhere in the UK, Porta hailed organic sales growth for Pernod's strategic international spirits brands - up 9% in the six months to the end of December. Analysts at Exane BNPP note today that recent share gains for Absolut in the country have been driven by "digital investment, on-trade activation and a strong Pernod Ricard UK organisation".
In Germany, Porta says Pernod continues to grow in a "still highly-competitive market". Looking more closely at the country, Exane analysts say "off-traders (including hard discounters) represent around 85%" of the group's trade. "Pernod is performing well at the high-end of the market," Exane notes. "Positively, spirits duties in Germany have not increased for a long time and advertising regulation is relatively less restrictive."
Spain's thirst for gin and the importance of the country's on-premise are well documented. Porta was keen to highlight Pernod's "most complete" gin portfolio, which now includes Monkey 47. However, Beefeater's performance in the country is described as "softer" thanks to the competitive nature of the category.
"Post the financial crisis," says Exane, "(Spanish) people were going out, but drinking less. This had a big impact because of the on-trade skew in Spain."
The company is toasting "significant market share gain" in Russia, despite a "difficult and evolving environment". Porta says both strategic international brands and local brands played a part.
The divisional CEO also flagged Turkey in his presentation, warning that the market is slowing, as economic growth is hampered by political instability and inflation. Porta notes a declining on-premise in the country and a shift to the off-premise. "Pernod Ricard continues to gain market share and to increase prices," he says.
Edward Mundy at Jefferies uses the word "rebound" to describe Pernod's recent Latin American performances. Brazil, which saw sales slip 10% in the company's fiscal first-half, should see a better performance as the country cycles tax increases introduced at the beginning of 2016, according to Mundy. "Market conditions are also expected to improve," he adds.
In Mexico, Pernod disposed of Domecq local brandies and wines late last year, and Porta highlights a "strategic refocus on international brands". "The Mexican brandy category, which Pernod's key local brands were part of, has been in long-term decline," note Exane BNPP analysts.
Looking forward, Portas points to "overinvestment on strategic international brands to support market share ambition" in the country. "Route-to-market changes and the refocus behind international premium brands should help," adds Jefferies' Mundy.
Growth in Africa is being driven by South Africa, Porta says. Elsewhere on the continent, he underscores "continued pressure on economies" such as oil prices and currency issues. "Pernod Ricard materially increased prices following currencies devaluations in South Africa, Angola and Nigeria," he adds.
Pernod has 'owned-market' operations in seven Africa countries, according to Exane BNPP analysts. "In the near-term (6-12 months), Pernod has no plans to open more owned-market companies," the analysts note.
Summarising the region for Pernod, Jefferies analyst Mundy warns of "some pressure on Africa, given macro and geopolitical pressures". "However," he adds, "we see an attractive medium-term outlook."
---