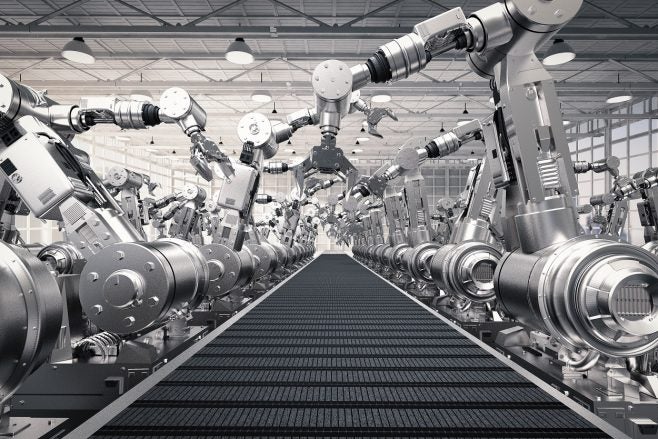 North America extended its dominance of robotics hirings among beverage companies in the three months to the end of September, according to recent research.
The number of vacancies in the region in Q3 accounted for 73.4% of all robotics-related jobs in drinks – up from 59% in the same quarter last year. North America was followed by Asia-Pacific, which saw a -0.7 year-on-year percentage point change in robotics roles.
The figures are compiled by GlobalData, which tracks the number of new job postings from key companies in various industries. Using textual analysis, job ads are then classified thematically to gauge which companies are best placed to weather future industry disruptions.
The research is designed to show which companies are leading the way on specific issues as well as where the market is expanding and contracting.
Which countries are seeing the most growth for robotics roles in the drinks industry?
The fastest-growing country was the US, which accounted for 68.1% of all robotics job adverts in Q3. In the previous quarter, to the end of June, the country's figure stood at 55%.
The US was followed by Poland (increasing 6.6 percentage points), Mexico (rising by 3.3), and Ireland (up 2.1).
The US was also the top country for robotics roles in the beverages industry, hitting 68.1% of all roles in the three months.
Which cities are the biggest hubs for robotics workers in the drinks industry?
The leading cities were Poznan in Poland and Allentown in the US, each with 8.5%. The pair were followed by Waco in Texas and Atlanta - home to The Coca-Cola Co - both at 6.4%.
How the Internet of Things can help beverage brand owners track consumer behaviour and trends - Click here for a Just Drinks focus