The CEO of Brown-Forman has flagged the growth of rival vodka "upstarts" such as Tito's Handmade Vodka as driving a "brutally competitive" vodka category in the US.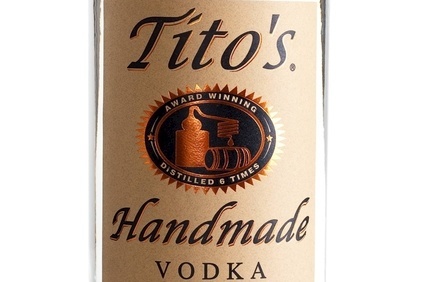 Paul Varga, whose company owns the Finlandia brand, said it is harder than ever to take pricing in vodka because of incoming brands that are "innovating at lower price points". Varga highlighted two rival brands, Fifth Generation's Tito's and E&J Gallo's New Amsterdam, claiming they have "captured the imagination of consumers".
"In the US, it is harder to get pricing these days," Varga said today in a call with analysts. "The flavoured aspect of the US vodka market has gone soft here in the past couple of years and the winning brands are coming from upstarts."
Varga said Tito's is the leading growth vodka brand in the US and is benefiting from its organic and local brand identity, as well as from staying out of the flavoured category.
"In vodka, once you think you have an established brand - because there are very few barriers to market - you see new brands come in," Varga added.
The CEO was speaking after the release of Brown-Forman's first-half results that saw it report a single-digit rise in first-half net profits and sales despite a "tough trading environment".
Finlandia struggled in the six-month period, with the vodka portfolio's sales falling by 6%. An excise rise in Poland at the beginning of this year was blamed for the poor performance.
In contrast, Brown-Forman's Jack Daniel's stable saw sales rise by 7% in underlying terms in H1, with the Tennessee Honey expression up by 32% year-on-year.
In the call, Varga said the Jack Daniel's performance was down to improved relative pricing for the brand, more disposable income for US consumers as fuel prices decrease and his sales team's focus on the core Jack Daniel's line.
Varga is not the first CEO to highlight the success of Tito's. In August, Pernod Ricard head Pierre Pringuet blamed the vodka for causing a drop-off in sales for the Absolut brand in the US.
---