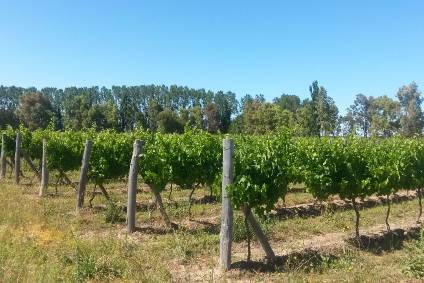 Here, just-drinks consolidates the M&A activity in the global drinks industry during February, a quiet month that saw Constellation Brands dive deeper into hard seltzer, Anheuser-Busch InBev make a wine play in Argentina and Campari Group close its planned distribution acquisition in France.
Alcohol
Constellation Brands has followed its recent forecast of booming sales for hard seltzers in the US with the purchase of a holding in PRESS Premium Alcohol Seltzer in the country.
Soft Drinks
The Alkaline Water Co has confirmed the cancellation of the proposed merger with AquaHydrate, a celebrity-backed bottled water brand.
CBD beverage manufacturer Kona Gold Solutions has agreed to buy Florida-based energy drinks producer Flo Beverages. Kona Gold, which makes CBD bottled water and hemp-based energy drinks, expects to close on the deal within 30 days.
Danone is to acquire a majority stake in family-owned UK company Harrogate Water, owner of the Harrogate Spring Water brand. The acquisition, for an undisclosed sum and subject to regulatory approval, leaves previous owners the Cain family as minority shareholders, with Harrogate Water CEO James Cain set to continue to lead the business and to join the management team of Danone Waters UK.
Wine
Anheuser-Busch InBev's Argentinian unit, Cervecería y Maltería Quilmes, has agreed to buy Dante Robino Winery in Mendoza for an undisclosed fee. A spokesperson for Ambev, the Brazilian unit of A-B InBev, said the purchase of the Lujan de Coyo-based business forms part of its plans to "better understand and study the wine segment"
Distribution
Amber Beverage Group has added to its UK footprint with a stake purchase in spirits distributor Indie Brands. The transaction sees Amber take an unspecified majority holding in the distribution company.
Campari Group has completed its acquisition of French wine company Baron Philippe de Rothschild's distribution operations. The EUR60m (US$66.7m) deal, first announced in November, sees Campari take full control of its distribution in France.