Ian Shackleton, just-drinks' resident analyst, has some sage advice for those listed drinks companies out there who are sniffing around the cannabis sector. He also considers the growing importance of corporate governance, while preparing the ground for a lively few days of third-quarter results.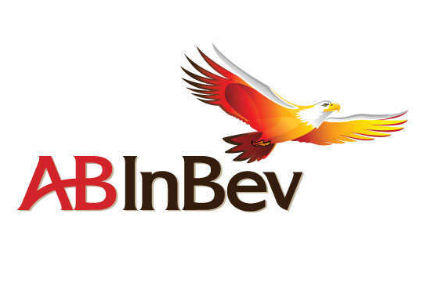 Will cannabis bring drinks closer to tobacco?
The drinks industry doesn't like to get too close to tobacco, and for understandable reasons: The regulation the tobacco industry faces is incessant. At the same time, an increasing number of large investors are now adopting a 'no tobacco' policy on social and environmental grounds. How often have I heard the justification that drinks is different, on the lines of "one cigarette can kill you, but a glass of wine is good for you"?
Despite this, many tobacco stocks have seen a stellar performance over recent years as they produced strong, consistent earnings growth, accepting a lack of volume growth but focusing on pricing and cash management. The share price of BAT, for example, moved up from GBP4 in 2000 to peak at GBP55 in the middle of last year.
BAT's share price has fallen sharply in the last year, however, and is now near GBP32. To be fair, there's a market dynamic at play here; as interest rates start to rise, the cost of capital goes up for companies, and the tobacco sector has often been described as a 'bond proxy' given its consistent growth outlook.
There's a certain irony that, in recent years, many tobacco companies appear to have discovered a new volume growth dynamic with the emergence of vaping, but this doesn't appear to have helped share prices. Indeed, that growth bubble may also be starting to deflate, as BAT came out last week and cut its forecast for industry vaping growth.
This is an interesting backdrop when you think about how some drinks companies are seeking new growth opportunities through cannabis. Constellation Brands has already made a significant investment here and Molson Coors has a joint venture with a cannabis company. Then, there are reports linking The Cola-Cola Co and Diageo to making a similar move soon.
As with the vaping story, perhaps the growth opportunity in a new venture in cannabis may not be as big as first thought. At the same time, companies should consider some of the collateral impact. I was chatting last week to an institutional investor who owned quite a few Coca-Cola shares, and his first reaction to the potential involvement with cannabis was that, due to his "no tobacco" policy, he would have to sell the shares.
It did strike me that Coca-Cola might have been quite smart here, in raising the subject for debate, without committing itself to a way forward.
Cannabis may offer a growth opportunity but there are some risks.
The need to pay heed to corporate governance
Earlier this year, I wrote about the regulatory hurdles that companies are increasingly facing at their AGMs, with a growing number of investor revolts, particularly against executive pay. The emergence of corporate governance amongst large investors, though, is not just a once-a-year event for the AGM; it's an issue that increasingly influences investor behaviour full-stop.
I attended a recent IR seminar that had the subject as its principal theme; a new corporate governance code has just been published for public companies and the pressure on companies to comply with its provisions is rising. There may be more to come - one of the speakers at the seminar thought we're about to see a further step-change in this area, with a big push by investors for a generation change in company directors.
We've just witnessed a good case study of why companies should listen to their investors' concerns. After deciding it would move to a single listing for its shares in Rotterdam, at the expense of London, Unilever was criticised for not consulting more widely with its shareholder base, before pushing the button on the proposed move. The group has since backed down on the proposal, with some calling for corporate heads to roll.
There may be a wider story at play here, one which revolves around fundamentally different views of the world between the senior management of large multi-national companies with a truly global footprint and some of their stakeholders. Although many of the investment management houses have a global footprint, the responsibilities of many fund managers and research analysts are defined by geographical boundaries.
When I was a research analyst, I did initiate global coverage on the beverages sector a few years ago, but struggled to get access to all investors who often remained resolutely segmented by geography.
Portfolio managers running a UK-only investment fund would face a real issue in finding exposure to a large multi-national food company listed in the UK if Unilever were no longer there.
The same argument would hold for the likes of Diageo, with its principal share listing in London. With around half the group's shares owned in the US and with the UK accounting for well under 10% of profits, I wonder how 'British' Diageo's management feels these days.
In recent weeks, I've heard some chat that a number of large multinationals could look to move their domicile, and their share listing, away from the UK. Such a step would likely reduce the impact of the pending Brexit situation, as well as possibly escaping from an employee share 'tax' proposed by the opposition Labour party.
In this post-Unilever world, however, it would be a brave UK company who next proposes moving its listing to another country without a long consultation period with its shareholders.
Third-quarter reporting is looking up
Last week saw the real start of the Q3 reporting season. PepsiCo, which specialises in a fast finish at the end of the quarter, had already announced a few weeks ago and slightly reduced its full-year guidance due to foreign currency impacts, leading to a share price fall.
Things didn't kick off too well last week, with French food group Danone first out of the blocks. Although its business in many geographies was fine, its large exposure to China (around 20%) left the company exposed as its baby milk business slowed dramatically, hitting the share price.
Then we had a 'Super Thursday', with Nestle, Unilever and Pernod Ricard all reporting, and the mood certainly lightened. For Nestle and Unilever Q3 organic sales (+2.9% and +3.8% respectively) were in-line with consensus expectations and Pernod (+10.4%, mainly due to China and India) was much stronger.
Full-year guidance for all three companies remained unchanged. Share prices for Nestle and Pernod traded up, while Unilever shares opened slightly down, although this was after a strong run-up into results. Remy Cointreau then followed on Friday with a strong revenue performance like Pernod (+9.1%), which led to share price gains.
Perhaps it wasn't surprising that the tone of the Unilever analyst call was positive, as management may have felt under pressure following the recent push-back from investors on its proposed stock market listing change. The company commented about a pick-up in most emerging markets being visible, and developed markets being slightly better.
For Pernod, although the headline figure was strong, the revenue growth picture by geography was more mixed, with Asia/Rest-of-the-World up 23% compared with Americas at +2% and Europe at +1%. Remy saw a similar type of boost from China.
Diageo no longer reports each quarter, but did flag in September that its new financial year had started well and performance was in-line with expectations.
There are a couple of messages from the reporting so far: Generally, the world is a better place, with Europe and the US delivering robustly and emerging markets seeing more stabilisation (which gives me some hope that stock markets might start to stabilise after recent volatility).
Companies with a wide portfolio exposure to emerging markets, like Unilever, Nestle and Diageo, are seeing a steadier growth trajectory, whereas those with a large presence in a key market can be subject to volatility. For Danone, this was a negative, after posting strong growth in China in recent years. For Pernod and Remy, China is still helping produce exceptional growth.
There's still a way to go in the reporting season, with RB (the old Reckitt Benckiser), Heineken, Coca-Cola and Anheuser-Busch Inbev slated for this week, but the Q3 story so far may encourage investors to put a bit more money into the market as a whole – the consumer and beverages spaces, in particular.
---