In a first for Amazon Prime Video, Bacardi last month used the platform to present a live whisky tasting, where audience members could order samples to taste along with experts. Guest columnist Lucy Britner explores the wider trend and the future of interactive TV tastings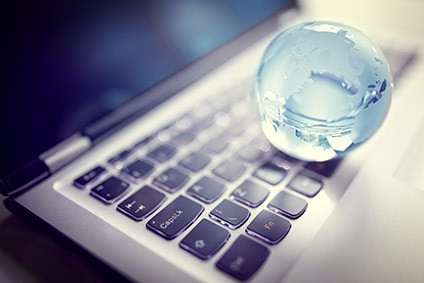 In 1960, audience members in three US cinemas were treated to a brand new concept: Smell-o-vision. Created by Swiss-born Hans Laube, the idea saw odours released at corresponding moments during the film Scent of Mystery (eventually renamed Holiday in Spain). Smells such as freshly-baked bread, pipe tobacco and sea air wafted around the auditorium in an early example of 'immersive' cinema.
Expensive to create and not always on point, smell-o-vision received mixed reactions.
Since the 60s, olfactory film and television aids have included 'scratch 'n' sniff' cards and latterly, digital solutions. In the 2010s, Cyrano was released - an Alexa-type device providing scent 'playlists' for films as well as for waking up, calming down or even to 'take you away'.
Our desire to feel more immersed in an experience and to go from passive 'watcher' to active participant can also be felt in the popularity of immersive film events such as 'Secret Cinema' and the move by Black Mirror creator Charlie Brooker to gamify an episode of the show in order to let audience members decide on the direction of the story.
At the end of October, Bacardi and Amazon tapped into these trends to involve viewers in a more active way. The spirits group and online TV platform hosted Amazon's first-ever live whisky tasting. The initiative saw a limited edition, Amazon-exclusive pack of 20cl bottles of single malt Scotch whiskies from Aultmore, Aberfeldy and Craigellachie available to pre-order (exclusively via Amazon, of course) so that consumers could not only watch, but participate in the live tasting. Moreover, viewers were encouraged to send in questions that could be addressed live.
According to Bacardi, 50,000 people tuned in to the 70-minute live show, which went out to both the UK and Germany. During the broadcast, the hosts - drinks writer Alice Lascelles, malt master Stephanie Macleod and Aberfeldy brand ambassador Matthew Cordiner - received 500 questions, about whisky in general, the whiskies on the table and the production process. The broadcast, which is available until the end of December, involved short, pre-recorded introductions to each distillery and then a live tasting and discussion.
Taste on TV
The interactive nature of the show also helped tackle an age-old problem with drinks on TV: it's really hard to imagine what they taste like. With food, viewers get colourful and familiar visual cues: Imagine lemon and thyme roasted chicken with skin that cracks and crisps when it is carved; moist, springy chocolate cake with vibrant raspberry coulis - all, at least in part, recognisable and enticing.
With drinks, viewers see liquid in a glass. Expensive whisky, cheap brandy, priceless Cognac, spiced rum - they all look like various shades of brown liquid.
By taking the consumer on the tasting journey, however, Bacardi's hosts were able to talk about smells and tastes in a more meaningful way. Deeper questions about where, for example, a certain fruity note might be created in the production process also felt more relevant when, as an active viewer, I could smell the fruity notes in question.
The concept is also important in the realm of consumer trends. Bacardi has tapped into how people are buying whisky. Or, as the global brand director for Bacardi's malts, Ian Taylor put it in the launch material: "Consumers are increasingly looking to the online environment for new, exciting whiskies." In fact, the Aberfeldy 12-year-old, which is usually bottled at 40% abv, was released at 46%, exclusively for the tasting pack. The landing page also neatly scrolls down to a host of other Bacardi-owned single malts, all ready to be added to an online shopping basket.
Although live whisky tastings, usually via social media platforms, aren't a new idea, this one felt like an important step towards a more mainstream, interactive offer. For example, recent figures from Mintel suggest almost 90% of UK shoppers use Amazon, while 40% have access to Prime.
Don't get me wrong, the show itself wasn't perfect. Parts of it felt brand heavy and it could've done with a clean, 'cut-out-and-keep' tasting section for those who want to repeat the tastings. Some visual cues might also have given participants an extra helping hand. Aberfeldy, for example, is famous for its honeyed quality - a note that was talked about a lot on the show. So, why not also show a jar of honey with a honey dipper, rich and sticky with the power of suggestion? Craigellachie meanwhile is known for its roasted pineapple notes - easier to actualise if you can see it.
How the world of mainstream interactive tastings plays out in the future will no doubt come down to money. Bacardi declined to disclose financial details behind the tie-up with Amazon and perhaps we'll only know it was worth it if they do it again.
I, for one, really hope they do.
Laura Foster is away.
---