As traumatic and devastating as COVID-19 has been, the pandemic has at times been revelatory, prompting us all to reassess the value we assign to the low-paid, low-skilled work of a hospital cleaner, the advantages of home-working, the merits of riding a bike or the need to travel by air. Those seeking a better understanding of society's complex relationship with alcohol may also find the events of recent months instructive.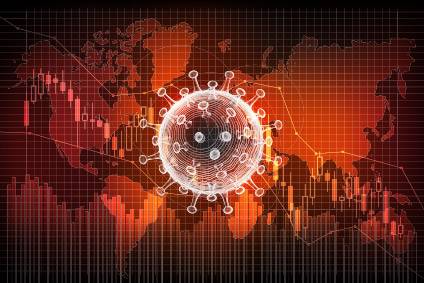 The choices and trade-offs individuals and governments make in relation to alcohol have been made starker by the pandemic. In a clinical context, the advent of the coronavirus has increased the health risks of heavy drinking, which can weaken the immune system and increase the risk of acute respiratory distress syndrome (ARDS), a common and severe complication of COVID-19.
Consumers have always weighed health risks against the pleasure, stress relief or whatever other personal benefit they feel drinking gives them. Governments, meanwhile, determine policy by weighing the health and social costs of alcohol misuse against the economic and fiscal contribution of the drinks market and the preservation of personal freedoms.
If these decisions were simple and the personal choices were always decided using the precautionary principle, consumers would have followed the advice issued by the European office of the World Health Organization (WHO) in April. There is no safe drinking limit, WHO Europe said, and consumers should avoid alcohol altogether. Governments, in turn, could have made this easy by including a total ban on alcohol sales among the various emergency measures introduced to combat COVID-19.
The economic costs associated with South Africa's initial ban on alcohol sales in March - and its decision last week to impose a further ban until 15 August - underline why the country is an outlier in this regard. In the Government's view, the need to reduce hospital admissions trumped all other considerations, but it has been widely criticised for this extreme, economically-damaging course of action. It also disregarded the risk, or, indeed, certainty, of prohibition fuelling the illicit alcohol market and organised crime, which has duly happened.
It's as countries are emerging from lockdown that the pandemic is particularly revealing about the risk-benefit analysis inherent in alcohol policy. As governments attempt to jumpstart their economies, lawmakers are again weighing health and social costs associated with alcohol consumption, some specifically related to COVID-19, with the vital need to spur economic activity.
Any gatherings in public spaces run the risk of increasing infection rates but, even with COVID-safe measures in place, pubs and bars are clearly high-risk venues, not least because of the disinhibiting effect moderate drinking or intoxication could have on social distancing discipline. However, once the scale of job losses in the decimated hospitality sector is taken into consideration - not to mention tax revenue - it is clear where the priorities are and where the calculated risks are being taken.
Getting the on-premise up and running is also important as a way of conveying the idea that life is returning to some sort of normality, with the hope of increasing the momentum of economic recovery. The reticence of the public to resume normal life is clearly a huge concern for policymakers, and here too the pandemic has clearly disrupted how consumers weigh up decisions about alcohol consumption.
Market research recently published by Bacardi, based on a survey of 5,000 respondents across the US, the UK, France and Germany, revealed cocktail drinkers, not surprisingly, are planning to do more of their social drinking outdoors. Half of all respondents in France and Germany said they would be drinking more outside than they did last summer, with 43% of US respondents and 39% of UK respondents saying the same. Bacardi also said its research revealed the priority in these drinking occasions was reconnecting with family and friends.
Consuming alcohol is part of the social experience, but the isolation and privations of the lockdown have again altered the equation for consumers. Drinks companies have to be careful about marketing that associates consuming alcohol with social success, yet the positive impact on personal wellbeing of being able to socialise again is clear. With the usual caveats about responsible drinking, it seems churlish not to acknowledge the contribution bars and pubs - and drinks brands - make in enabling and enhancing that uplifting experience.
In spite of the fine line alcohol companies have to walk when it comes to promoting the benefits of alcohol consumption, Jacob Briars, Bacardi's global advocacy director, clearly believes this is a moment to acknowledge the societal benefits of social drinking. "I believe bars and restaurants have a pretty strong role in forging social connection. which is probably one of the most important things that we all need," Briars tells just-drinks. "The pandemic and the lockdown has thrown that into even clearer focus."
Of course, there have been - and will be - problems created by the resumption of public drinking, but Briars maintains that concerns over misuse of alcohol during the pandemic have been overstated. "The role of alcohol in the pandemic has probably been a little bit overplayed," he says. With regard to the reopening of bars and pubs, he adds: "Just going out for a drink does not automatically mean you're over-indulging and I think that's not actually what we're seeing in consumer behaviour.
"People are drinking in small quantities and prioritising social connection. That is certainly what is coming through in our research."
The WHO Europe bulletin in April carried some important messages about alcohol consumption, including correcting certain misconceptions in relation to alcohol and COVID-19. Whether such a forbidding litany of negative consequences is an effective way of changing behaviour is open to question, but its purpose was to warn and that, it most certainly did.
How alcohol may contribute positively to the quality of life is far harder to analyse and measure than alcohol-related disease, but it's a valid question to ask when considering alcohol policy. The post-lockdown experience could provide some interesting, if largely anecdotal, evidence in that regard.
"We see very positive implications from people going out to bars and restaurants or connecting with each other over a cocktail or a drink," Briars concludes. "We think that, on balance, there's a clear benefit to society from that, but we know it's also a product that we need to be cautious of and advocate for responsible drinking."
While the pandemic has highlighted why society has such a complex relationship with alcohol, it has not perhaps pointed us towards a better way, as it appears to have done in some areas. That said, as consumers try to understand exactly what the 'new normal' looks like across so many aspects of their lives, the prioritisation of social connection ahead of the physical act of imbibing may be something to hold on to.
---