Alcohol companies have long been criticised for their relationships with health and wellness. But, has the industry finally spotted an opportunity to capitalise on the trend? Ben Cooper investigates.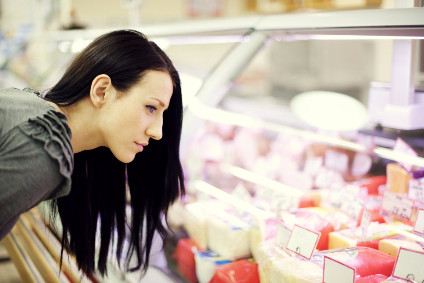 Over the years, the alcohol world has spawned some of the most vibrant and imaginative advertising and product innovation seen in any consumer goods sector. But, one area that brands ask their creative types to avoid is the suggestion of any health enhancement or functional benefits offered by their products.
In fact, this is proscribed in many advertising and marketing codes such as the Portman Group's Code of Practice on the Naming, Packaging & Promotion of Alcoholic Drinks, and the UK's Committee of Advertising Practice (CAP) Code. An alcohol brand overtly claiming health benefits could fall foul not only of self-regulatory codes but of regulators too. European Union law specifically prohibits health claims for drinks that carry an abv of above 1.2%.
Effectively, this has meant the alcohol sector has had to pass up the huge opportunities available from one of the most significant megatrends in food and drink; the growing importance of health and wellness to consumers. However, the constantly-expanding consumer appreciation of how diet can support preventive health – and in particular the significance of healthier living to Millennials – could bring about a rethink among alcohol brands.
At this month's Global Drinks Forum conference in Berlin, Mintel analyst Jonathan Forsyth noted that healthy cues are being used by some niche drinks brands, citing Vitamin Vodka and Mighty Squirrel beer as examples. Such brands may be challenging accepted norms and pushing the envelope, but Forsyth alluded to the challenges alcohol companies face in this area. It is also significant that his examples are niche players.
Global companies, with billions invested in brand equity and far more to lose in reputational terms from negative publicity, will be more cautious. Nevertheless, Forsyth noted how two mainstream brands, Diageo's Smirnoff and Pernod Ricard's Absolut, are using the incorporation of natural ingredients to give brand extensions a 'health halo'.
If the majors are engaging in this way, then it must be deemed safe in reputational terms.
Diageo's recent proactive move on calorie labelling may be relevant here, too. In the context of the broader better-for-you trend, consumers may see even slightly fewer calories as a selling point.
Calorie content is only an indicator of a product's healthy credentials, and the presence of natural ingredients is also only a proxy for healthfulness. But, as such, both are a long way from conflicting with codes restricting alcohol brands from making health claims, and the scope for using more such proxies for healthfulness is considerable.
Organic could also be an interesting attribute to explore. Research has shown that organic products offer no specific health advantages, but consumer research suggests the organic label triggers healthy and premium cues for consumers. Already a vibrant sub-category in the wine market, organic could expand in the broader alcohol sector, appealing to consumers on environmental and health grounds.
Moreover, with that key younger adult demographic again in mind, research conducted by the Organic Trade Association in the US suggests 52% of household heads who buy organic food are Millennials, against 35% Generation X consumers and 19% Baby Boomers.
There is no doubt that trying to associate alcohol consumption in any way with health promotion is problematic for the sector. Ever since research emerged suggesting moderate alcohol consumption – notably of red wine – could be beneficial to health, alcohol companies have generally proceeded with care.
The sector's relationship with health could be seen to have been defined primarily in terms of reputational risk, influencing alcohol policy and driving the fierce debate it has conducted with health organisations over decades. Alcohol companies have unquestionably been engaged in the health and wellness trend, but almost by default, because of ever-increasing responsibilities around promoting sensible consumption and avoiding alcohol-related harm.
Lower-alcohol, alcohol-free and latterly low-carb variants aside, product development has arguably been less influenced by health trends and broader consumer attitudes towards health. This contrasts with what has been seen in so many food categories, because it seemed like something of a no-go area for alcohol marketers.
Greater health consciousness on the part of consumers might result in lower per-capita alcohol consumption, but could it also increase the scope for alcohol brands to highlight attributes with healthful associations?
Considering how the alcohol sector might respond to the health and wellness trend through the eyes of the consumer is instructive: If attitudes among alcohol marketers are changing, it likely stems from them taking a more consumer-centric view.
Consumers know alcohol is harmful – they've known that for generations. What they have increasingly come to appreciate – and what shapes their purchasing behaviour more and more – is what else is also harmful and, crucially, what is beneficial. The acceleration of functional and better-for-you trends has stemmed from greater consumer appreciation of the health benefits of micronutrients, along with awareness of the roles different food groups play. In drinks, the advent of low-carb beers is the clearest example of this.
The functional/better-for-you trend is not just about avoidance of certain ingredients with negative associations, but also the incorporation of others with positive health attributes. The question is whether a vitamin-enriched vodka is a qualitatively-different proposition, and less socially acceptable, than a low-carb, or even a low-alcohol, beer. Health campaigners would most certainly say it is, and would be concerned at this becoming even a niche trend.
Their concern is justified. The idea that consumers would be persuaded to drink more alcohol because of the possible therapeutic qualities of certain ingredients would clearly be worrying. How such an evolution might influence less well-informed consumers, or its impact on underage drinking, would also have to be carefully considered.
Yet, if this plays into the broader "less but better" trend, there would be less to be concerned about.
No alcohol marketer would wish to say their product is good for you - nor would they be allowed to. Furthermore, some brands will simply prefer not to go down this path. Alcohol brands are already required to communicate information about the negative health impacts of their products. Some may wish to leave it at that, presenting their product as a pure indulgence and not drawing any further attention to health effects, either positive or negative. A marketing proposition that essentially says "our product does you less harm than those of our competitors" may not be particularly enticing to many brands.
The alcohol sector will still be treading very cautiously. But, in subtle ways, we could see brands highlight their markers for promoting better health – whether it is fewer calories, the presence of some natural ingredients, organic accreditation or even some beneficial nutrients such as vitamins – becoming more assertive in promoting those qualities, as interest in eating and drinking for better health continues to grow.
---