With the end of the year looming, just-drinks takes a look back at 2017. Here are the ten most-read comment pieces written by our soft drinks experts, led by category commentator Richard Corbett, over the last 12 months.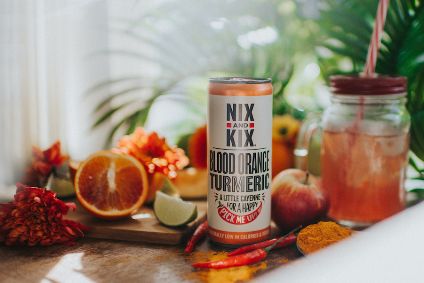 In recent years, the health & wellness trend has set the scene for low-calorie soft drinks to boom. The US, however, has provided little but headaches for soft drinks companies. Until now. Richard Corbett investigated.
In April, the UK introduced its version of the sugar tax. But, as Richard Corbett explained, the fall-out from the move was becoming manifest long before its implementation.
With a rumoured predisposition to going shoeless around the office and a past life as a guitar player in a band, Indra Nooyi was one of the more colourful CEOs in the corporate world of global drinks. But, that's not the only reason the woman once described as a "hippie" in one of her many stage introductions will be missed when, as announced in August, she passes the PepsiCo baton to her global president, Ramon Laguarta.
In January, Dr Pepper Snapple Group and Keurig Green Mountain agreed a merger - in effect an acquisition of the former by the latter - to create Keurig Dr Pepper. Richard Corbett cast his expert eye over the development.
These are changing times for kombucha. Molson Coors' acquisition of California-based Clearly Kombucha in June, following PepsiCo's 2016 purchase of kombucha and vinegar tonics producer KeVita and Suja's (partly owned by Coca-Cola) recent kombucha extension show that the segment is in the process of graduating from niche status to a broader market sufficient in size and scope to interest the beverage giants. This being the case, the odds on 2018 marking a breakout year for kombucha shortened.
Richard Corbett has seen the future. Again. This time, it happened when he popped out for a burger.
It was not that long ago that SodaStream International fancied itself as something of a plucky eco-hero, portraying its plastic-free drinks machines as the antidote to Big Soda's supposed environmental waste.
The ongoing fallout from the merger of Keurig Green Mountain and Dr Pepper Snapple Group earlier this year prompted Richard Corbett to consider how companies should consider their options when it comes to chasing growth.
Laura Foster looked at the rise of non-alcoholic and adult soft drinks. The key to their success, she argued, is in the way they are communicated to consumers.
If you take it at an ingredient level, The Coca-Cola Co's move to buy UK-based coffee chain Costa for US$5.1bn makes some kind of sense. Both cola and coffee contain caffeine, after all. But, from a business perspective - where is the caffeine hit in this move?
---