Here, just-drinks consolidates the M&A activity in the global drinks industry during September, a month that was dominated by transactions in the soft drinks and spirits categories.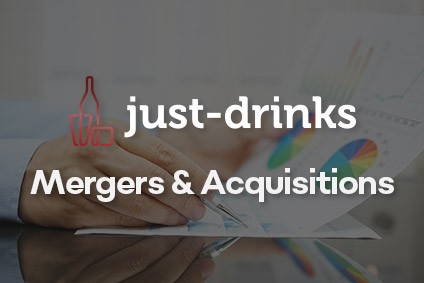 The Coca-Cola Co eyes GlaxoSmithKline's Horlicks India business - report
The Coca-Cola Co could be about to follow its move for Costa Coffee with a bid for GlaxoSmithKline's Horlicks business in India.
PepsiCo opens talks with investment company over Tropicana site in France
PepsiCo has found a willing buyer for its Tropicana fruit juice production and bottling facility in France, with Munich-based investment holding company Navigator Capital lining up a move.
The Coca-Cola Co buys Organic & Raw Trading Co kombucha maker
The Coca-Cola Co continues to widen its beverage portfolio with the acquisition of Australian kombucha producer Organic & Raw Trading Co.
The Coca-Cola Co on track for Chi takeover in Nigeria
The Coca-Cola Co has confirmed it is set to complete a 100% takeover of Nigerian dairy and soft drinks business Chi within the next six months.
Shopping spree continues for Coca-Cola Co with Tropico buy in France
The French division of The Coca-Cola Co has acquired the Tropico still drinks producer, along with its namesake brand.
Keurig Dr Pepper stems allied brand bleeding with Core Hydration purchase
Keurig Dr Pepper has learned from last month's loss of 'allied brand' BodyArmor to the Coca-Cola Co, lining up the US$525m purchase of US bottled water brand Core Hydration.
Edrington enters American whiskey with Wyoming Whiskey stake purchase
Edrington has confirmed to just-drinks that it has acquired a minority stake in US craft distiller Wyoming Whiskey, in what the UK-based company describes as a "strategic partnership".
Diageo incubator unit makes US whiskey play through Westward American Single Malt
American single malt whiskey Westward has become the latest brand to join Distill Ventures, the Diageo-backed incubator for spirits entrepreneurs.
Sex and the City star Chris Noth buys major stake in Ambhar Tequila
Chris Noth has become the latest US actor to invest in the Tequila category. The Sex and the City star has acquired majority ownership of ultra-premium Ambhar Tequila.
---