Here, just-drinks consolidates the M&A activity in the global drinks industry during October, a month that saw The Coca-Cola Co continue its shopping spree and rumours swirl around Constellation Brands' future wine strategy.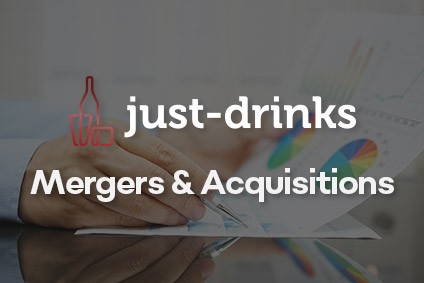 Craft Brew Alliance acquires three partner brewers - Appalachian Mountain, Cisco, Wynwood
Craft Brew Alliance has purchased three of its partner brewing companies in the US. CBA, which is 36.1% owned by Anheuser-Busch InBev, acquired Appalachian Mountain Brewery (AMB), Cisco Brewers, and Wynwood Brewing Co
The Coca-Cola Co rounds off North America refranchising with Canada bottler sale
The Coca-Cola Co has closed out the divestment of its Canadian bottling and distribution division, with Coca-Cola Refreshments Canada moving to the recently-formed Coca-Cola Canada Bottling joint venture.
Coca-Cola Co progresses to round two of bidding for GSK's Horlicks India assets - reports
The Coca-Cola Co has joined Unilever and Nestle in making it through to the second stage of bidding for GlaxoSmithKline (GSK)'s Indian nutrition business, according to reports from the country.
The Coca-Cola Co teams with Coca-Cola Amatil for Made Group stake purchase
The Coca-Cola Co has continued its recent spree of M&A activity with the joint-acquisition of a minority stake in Australian beverage brand developer Made Group. The group's Australian division has partnered with Coca-Cola Amatil in the country to buy 45% of the owner of brands including Cocobella, Rokeby Farms, Impressed and NutrientWater.
Start-up frenzy continues as Coca-Cola Amatil buys into restaurant AI
Coca-Cola Amatil has completed the second transaction from its incubator unit, with Amatil X buying into restaurant tech start-up TabSquare. CCA acquired an unspecified minority holding in Singapore-based TabSquare, which uses AI to "improve the restaurant experience for diners and improve operational efficiency for restaurant owners".
Kirin set to offload Lion Dairy & Drinks
Japan's Kirin Holdings is to sell the dairy and drinks division of Lion, its Australia-based food and beverage subsidiary. Following the launch last month of a strategic review of the division - Lion Dairy & Drinks (LDD) - and now it has confirmed it has started a sales process for the unit, which handles the production and distribution of the company's dairy, soft drinks and juice brands in the region.
Capri-Sun Group takes over Austrian energy tea start-up All I Need
Capri-Sun Group has acquired a majority stake in Austrian beverage start-up All I Need, which makes a range of tea-based energy drinks. The deal, which completed in September, gives Capri-Sun a 90% share of the company.
Cott Corp adds to water footprint with Mountain Valley Spring Co purchase
Cott Corp has confirmed its purchase of bottled water producer The Mountain Valley Spring Co for just under US$80m. The transaction sees Arkansas-based Mountain Valley move from private equity group Great Range Capital to Cott Corp's water unit, DS Services.
Oetker Group to buy 60% stake in Belvini wine trading platform
German conglomerate Oetker Group has lined up the purchase of a majority stake in wine trading platform Belvini for an undisclosed sum. A spokesperson for Oetker, which owns the Henkell & Co sparkling wine unit, told just-drinks that a 60% stake is planned.
Alibaba eyes wine opportunity with US$290m investment in 1919.cn - report
Alibaba is to invest CNY2bn (US$290m) in Chinese alcohol retailer 1919.cn, according to a report. Reuters said in late-October that Alibaba's investment looks to tap into growing demand for wine in China.
Constellation Brands reviews wine portfolio options amid sale report
Constellation Brands has said it is considering "a variety of potential options" for its wine portfolio following a report the company is looking to sell some US wine brands.
Full steam ahead for Molson Coors' Canadian cannabis JV
Molson Coors has completed the creation of its cannabis-focused joint venture in Canada, where the drug has recently been cleared for legalisation nation-wide.
---