Here, just-drinks consolidates the M&A activity in the global drinks industry during May, a month that saw some interesting developments in the cannabis space and the merger of two US craft brewers.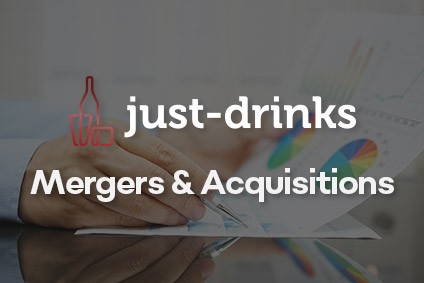 Beer
Heineken has purchased a majority stake in Ecuador's Biela Ecuador - owner of the Biela beer brand. The purchase, from a group consisting mainly of local investors, marks Heineken's entry into the Ecuadorian beer market.
The Boston Beer Co and Dogfish Head Brewery have agreed to "merge", in a US$300m transaction that will unite two of the leading lights of the modern craft beer movement in the US. The transaction will see Dogfish Head owner Sam Calagione and his family receive US$127.7m in Boston Beer shares. The non-family investors in Dogfish, meanwhile, will share a $173m payout from Boston.
Sapporo's Canadian unit, Sleeman Breweries, is to buy Wild Rose Brewery after shareholders have given the green light to an offer. In early-May, Calgary-based Wild Rose revealed Sleeman had tabled a takeover bid and that it would recommend shareholders approve the move. A few days later, Wild Rose confirmed that its shareholders have agreed with the recommendation and that Sleeman will acquire it on 31 May.
Cannabis
A California-headquartered cannabis company has purchased plant-based drinks maker Zola as it looks to explore the CBD beverage space. Caliva purchased Zola from investment group KarpReilly. Financial details behind the transaction were not disclosed.
Canada's Hill Street Beverage Co is to put its entire cannabis beverage production line under one roof after agreeing to buy cultivator and processor OneLeaf Cannabis for CAD16m (US$12m). The deal will allow Hill Street to grow, extract and infuse its own cannabis at OneLeaf's Saskatchewan facilities
Spirits
Constellation Brands has increased its share in Tennessee-based whiskey maker Nelson's Green Brier, as the distillery becomes the first venture capital investment to be fully integrated into Constellation's wine and spirits portfolio. The company said today that it has acquired a majority stake in Nelson's Green Brier Distillery. The announcement comes just over three years after Constellation took an initial minority stake in the Nashville company.
A new distribution partnership for Speyside Distillers in China could see the Scotch whisky maker sell a stake to one of China's biggest alcohol companies. In April, Speyside announced a tie-up with Luzhou Laojiao, the owner of China's top-five-selling baijiu brand. The deal gives Speyside access to China's domestic and Travel Retail markets and, in preparation, the distiller will increase annual production from 600,000 litres to 1m.
Remy Cointreau has opened talks to acquire most of the operations of the JR Brillet Cognac house. The group, which owns the Remy Martin Cognac brand, confirmed it has entered "exclusive negotiations" with the Brillet family in the French region.
Diageo has voiced its satisfaction at having secured majority control of Shuijingfang in recent months, despite the baijiu brand accounting for only a "tiny" part of the sector's higher-end. In February, the group raised its holding in Shuijingfang to 63%. This year's offer to shareholders followed a similar move last summer, when Diageo grew its stake from 39.7% to around 60%.
Wine
Moët Hennessy, the wine & spirits arm of LVMH, is to buy a French winery that specialises in Provence rosé. The company has agreed to purchase Château du Galoupet in the Côtes-de-Provence. Financial details were not disclosed.
The sale of about 30 wine and spirits brands by Constellation to E&J Gallo has hit a regulatory hurdle in the US. The deal, which includes lower-end brands, was announced in April and was expected to close at the end of May.
Distribution
New York-based importer Domaine Select Wine & Spirits (DSWS) has agreed to be sold to an investment group. DSWS said its founder Allison Domeneghetti will stay on as president of the New York wholesale subsidiary, Domaine Select Merchants.
---