Here, just-drinks consolidates the M&A activity in the global drinks industry during May.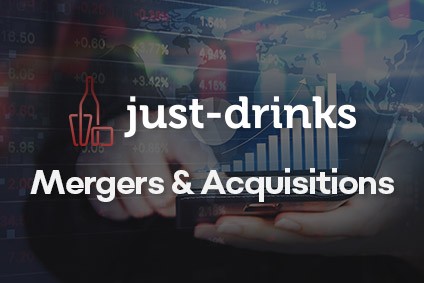 Wine
The Winebow Group has purchased US importer Negociants USA. The deal, positioned as a merger, sees Negociants become a division of Winebow.
Distell has agreed to sell its Uitkyk winery in Stellenbosch, as it looks to streamline its portfolio. The company will offload Uitkyk to Warwick Wine Estate - which has "existing interests in the Western Cape wine industry",
Halewood Wines and Spirits has confirmed that its owners are investigating a sale of the company. Stewart Hainsworth, group CEO at Halewood, said management is exploring a potential sale that media reports at the weekend claimed could net the family behind the company GBP200m (US$271m).
What can the wine industry learn from Concha y Toro? - Comment
When the aristocratic Don Melchor de Casa Concha wanted to keep thirsty winery workers from drinking his best wine, he made up a story that the devil lived in the wine cellar where the barrels were kept. It was a high-risk strategy. It would, after all, only have taken one inquisitive worker to call his bluff and head into the cellar to realise that there was nothing to the warning, and his reputation - and possibly his authority - would have been shot to pieces.
Spirits
Diageo has moved further into the mezcal category with the purchase of an 'ultra-premium' brand. The company's Mexican unit said has agreed to acquire Oaxaca-based Pierde Almas. Financial details were not disclosed.
Diageo is looking to offload a raft of non-premium spirits brands in the US, just-drinks understands, as the group continues to hive off its non-core assets. Media reports in the UK claimed that Diageo has put up for auction several of its spirits brands, including Goldschlager schnapps, Myer's rum, Popov vodka and Romana sambuca
Will Diageo's American Anthem make vodka great again? - Comment
Monday this week was Memorial Day in the US, a federal holiday in honour of those killed while serving in the country's armed forces. Thanks to a recent product launch from Diageo, consumers were also encouraged to raise a patriotic glass of vodka in their memory. But, can American Anthem make vodka great again? Richard Woodard is sceptical.
Beer
Heineken has acquired a minority share in a Belize brewery. The company said has purchased a minor stake in Belize Brewing Co, a subsidiary of Bowen & Bowen.
Soft Drinks
The private-equity firm behind Harvest Hill Beverage Co, Brynwood Partners, has merged its newly-acquired Carolina Beverage Group with Minnesota's Cold Spring Brewing Co in the US, to create a new national third-party producer. Cold Spring has bought 100% of the stock of Carolina Beverage Group from SunTx Capital Partners for an undisclosed sum.
Distribution
Amber Beverage Group has closed its purchase of a holding in Australian spirits distributor Think Spirits. The transaction, which was lined up late last month, sees ABG take a "majority stake" in the Sydney-based company
---