Here, just-drinks consolidates the M&A activity in the global drinks industry during March.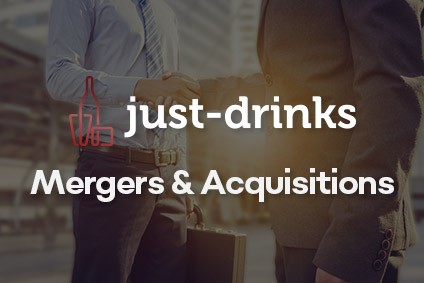 Beer
Heineken declined to comment at the start of the month on a report it is in talks to sell its China business to China Resources Snow Breweries, the owner of the Snow beer brand.
What can the beer industry learn from Heineken? - Comment
Heineken has released its 2017 results and, despite the generally-depressed state of the global beer market today, the group reported some very positive trends. It therefore merits consideration with an eye towards what others in the brewing business and, indeed, the drinks industry, in general, can learn from the world's number two brewer.
Spirits
Australian Whisky Holdings announced its intention to purchase the rest of Tasmania's Lark Distillery.
Diageo bought Berlin vermouth-maker Belsazar in the spirits giant's first acquisition from its Distill Ventures incubator programme.
Vermouth - The next big thing? - Consumer Trends
Among the talk at the on-premise Tales of the Cocktail conference in the UK in April, the consensus appeared to be that vermouth is once again gaining momentum. Indeed, the segment has been tipped by many industry observers as one to watch in the coming years.
Wine
Anheuser-Busch InBev made its second incursion into the wine category, through the acquisition of a stake in US-based Swish Beverages.
Henkell & Co was poised to announce its purchase of majority control of Spanish Cava producer Freixenet in mid-March, just-drinks learned, almost two years after rumours of an acquisition first surfaced.
Henkell & Co then confirmed its acquisition of a majority stake in Cava giant Freixenet a few days later, creating the world's largest sparkling wine business.
Where should we look for wine's future gains? - Comment
Our regular wine commentator, Chris Losh, was trapped under something heavy in March. Stepping into the void, however, was Richard Siddle, equally well-versed in all things wine. And, Richard had a thing or two to warn the traditional wine trade about.
On-premise
Scottish brewer BrewDog agreed towards the end of the month to buy a small chain of UK pubs, adding to its on-premise reach in the country.
---