Here, just-drinks consolidates the M&A activity in the global drinks industry during June.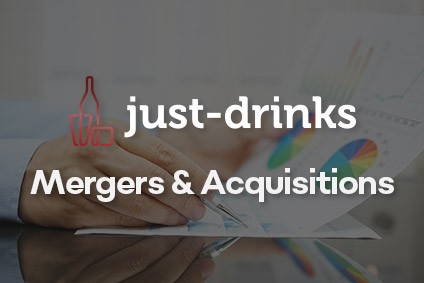 Bottled water & soft drinks
Nestle Waters has purchased a major share in Welsh water firm Princes Gate Spring Water, as it looks to cater for bottled water demand in the UK market. Princes Gate is the eighth-largest manufacturer of bottled water in the UK.
Molson Coors has bought a Californian kombucha maker as it targets increasing demand for the non-alcoholic fermented tea beverage. Clearly Kombucha will become part of MillerCoors' craft and speciality import division, Tenth and Blake.
The Coca-Cola Co, Nestle and Kraft Heinz are reportedly among the companies to have held early talks on a possible move to buy the food and drinks brand Horlicks, owned by UK-based pharmaceutical group GlaxoSmithKline. Citing unnamed sources, UK newspaper The Sunday Telegraph said last month that the three businesses are among a clutch of potential bidders for Horlicks.
Why is kombucha gaining traction with big drinks companies? - NPD trends
These are changing times for kombucha. Molson Coors' acquisition of California-based Clearly Kombucha earlier this month, following PepsiCo's 2016 purchase of kombucha and vinegar tonics producer KeVita and Suja's (partly owned by Coca-Cola) recent kombucha extension show that the segment is in the process of graduating from niche status to a broader market sufficient in size and scope to interest the beverage giants. This being the case, the odds on 2018 marking a breakout year for kombucha are shortening.
Wine
The New Zealand division of US-based Foley Family Wines has sold a stake to Kirin Holding's Lion unit to part-fund its purchase of Otago's Mt Difficulty Wines. The acquisition of Mt Difficulty Wines and its Rolling Meg brand has cost Foley Family Wines NZ NZD55m (US$38.6m).
Vranken-Pommery Monopole and Codornìu have confirmed that they have opened negotiations over a possible merger. The Champagne group, the second largest, said the two wine companies are "studying opportunities". No further details were given in the one-sentence statement.
Romania-based Alexandrion Group has completed the acquisition of Halewood Wines & Spirits' Romanian wine operations. The company has integrated six wine businesses as part of the deal, adding around 200 employees to its roster. The purchase includes around 200ha of vines, producing roughly 5m litres of wine per year.
Viña Concha y Toro has bought out its sales & marketing partner in the US, taking full control of Excelsior Wine Co from Banfi Vintners. Excelsior came into being seven years ago, with Concha and Banfi building on a relationship they'd held in the country since 1988.
E&J Gallo Winery has lined up the acquisition of multi-nation wine brand Locations. The purchase, for an undisclosed sum, completed on 29 June.
The Carlyle Group has made its second sizeable investment in the global wine category, this time lining up the purchase of majority control of Spanish cava giant Grupo Codorníu. The planned purchase, which values the Spanish firm at EUR390m (US$451m), comes almost three months after Carlyle acquired Accolade Wines for AUD1bn (then-US$768m).
Spirits
SPI Group has completed the acquisition of 100% of Bayou Rum owner Louisiana Spirits, two years after buying a majority stake in the business. In June 2016, Stolichnaya vodka owner SPI purchased a 72.5% stake in Louisiana Spirits, and subsidiary Stoli Group USA became Bayou Rum's exclusive distributor.
Edrington is looking to offload its Cutty Sark and Glenturret Scotch whiskies, as the group looks to focus on its core premium spirits range. The owner of the single malt Scotch brand The Macallan said the sales process will start this Summer, with interest in the long-standing brands expected to be high.
US-based importer Domaine Select has purchased rum brand Atlántico. The company has assumed worldwide management of Atlántico Rum. As part of the deal, Domaine Select has taken over the day-to-day sales, marketing and operations associated with the importation/exportation of the brand from Atlántico Rum co-founders, Aleco Azqueta and Brandon Lieb.
Beer
Heineken has bought a minority stake in London brewery Beavertown. Financial terms were not disclosed, with Heineken saying that the deal gives Beavertown the funding to build a GBP40m (US$53m) brewery - to be called Beavertown - just outside London.
What is beer's biggest problem? - Comment
A trip to Belgium earlier this year provided some home truths for our resident beer commentator, Stephen Beaumont: While brewers have done well to break out beyond the traditional flavour brackets, they are coming unstuck on getting these under the noses of most consumers.
Distribution
SPI Group has increased its stake in UK alcohol distributor Cellar Trends to 70% through Baltic subsidiary Amber Beverage Group (ABG). The Marriott and Watts families willcontinue to hold the remaining shares in the business, with no changes planned to the company's current management.
---