Here, just-drinks consolidates the M&A activity in the global drinks industry during December.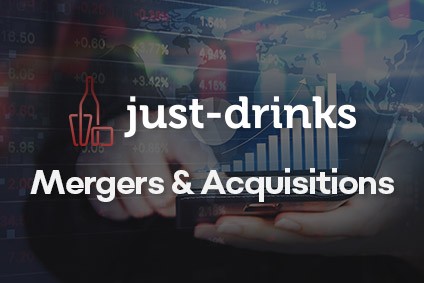 Beer
Anheuser-Busch InBev has purchased Adelaide-based craft brewer, Pirate Life. The move follows September's purchase of Sydney's 4 Pines.
Anheuser-Busch InBev's Brazilian unit is to increase its share in the Dominican Republic's beer market leader, Cervecería Nacional Dominicana.
ThaiBev will pay VND109.97tn (US$4.8bn) for a majority stake in Saigon Beer Alcohol & Beverage Corp (Sabeco) after the Chang Beer owner emerged as the sole major bidder in the race for Vietnam's biggest brewer. Through Vietnamese subsidiary Vietnam Beverage, ThaiBev will control 53.59% of Sabeco after winning December's government-controlled auction.
Analysis - Why Vietnam is the next beer battleground When Heineken bought Carlsberg's Vung Tau brewery in southern Vietnam in July, it marked the latest in a string of investments by big brewers in the country. In its half-year results, Heineken said the acquisition would answer the need for greater capacity.
Asahi Group Holdings has agreed to sell its stake in China's Tsingtao Brewery Co. The Japanese company will divest its 20% holding to both Chinese conglomerate Fosun Group and Tsingtao.
Soft Drinks
Nestlé Waters North America has agreed to sell its Sweet Leaf Tea and Tradewinds RTD tea businesses. The unit will offload the brands to Dunn's River Brands, a portfolio company of private-equity firm Fireman Capital Partners.
Spirits
Berry Bros & Rudd has upped its holding in California's Anchor Distilling Co. The move comes after Anchor's sister brewery Anchor Brewing Co was sold to Japan's Sapporo Holdings in August.
Lucas Bols has added Nuvo to its list of third-party brands, with the company securing a right-to-buy option for the sparkling liqueur brand, four years after it was originally put up for sale.
Jose Cuervo owner Becle is to buy Canadian spirits brand Pendleton Whisky for US$205m. The purchase, from Pendleton's US-based owner Hood River Distillers, is for all Pendleton brand assets including the core Pendleton Whisky expression as well as Pendleton Midnight and Pendleton 1910.
Becle Pendleton Whisky buy appeases frustrated investors - analyst Becle's acquisition of Pendleton Whisky is a "small step in the right direction" for the cash-rich Jose Cuervo owner, an analyst has said. Becle raised about US$890m through an IPO in February but has since frustrated investors with its lack of M&A, according to JP Morgan's Andrea Teixeira.
Gruppo Campari has agreed to buy Cognac brand Bisquit Dubouché et Cie from Distell Group for EUR52.5m (US$62.2m). The deal includes Bisquit's production facilities and inventory.
Analysis - Gruppo Campari will not stop at Bisquit Dubouché et Cie Cognac The drinks industry crystal ball has been predicting M&A activity in the Gruppo Campari camp for a few weeks now. And, while the acquisition of Bisquit Dubouché et Cie Cognac from Distell sees the prediction come true, the US$62.2m deal is just the beginning. Campari is a company with more money to spend.
Wine
Copestick Murray has continued its expansion strategy through the purchase of wine supplier Free Run Wines. The UK wine group, which is owned by Germany's Henkell & Co, said Free Run will be integrated into its operations "immediately". The Free Run personnel will also join Copestick.
Vintage Wine Estates (VWE) has agreed to purchase three wine brands from their founder. The company will acquire Layer Cake, Cherry Pie and If You See Kay from founder and winemaker Jayson Woodbridge. The deal is expected to close on 2 January.
Sales Channels
Conviviality is looking to increase its off-premise presence in the UK, through the purchase of more than 100 convenience stores and franchises. The drinks group's Bargain Booze drinks retail subsidiary has offered to buy 109 outlets, as well as franchise rights to 18 more stores, all of which operate under the Central Convenience brand name.
---