Here, just-drinks consolidates the M&A activity in the global drinks industry during August.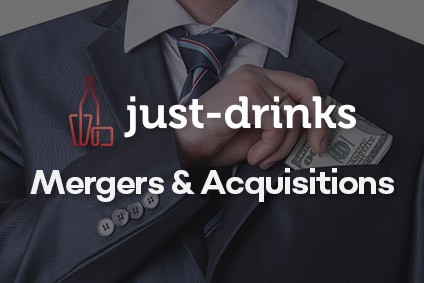 Heineken links up with China Resources Enterprises in US$3.1bn deal
Heineken is betting on premium beer growth in China with a US$3.1bn partnership with Snow owner China Resources Enterprises. The deal will see Heineken become CRE's 40% minority partner in holding company CRH Beer, which controls China's biggest brewer China Resources Beer.
Carlsberg increases Cambrew stake in Cambodia
Carlsberg has taken majority control of its Cambodian beer JV. The company has upped its stake in Cambrew from 50% to 75%. The deal, which Duet said was worth "in excess" of US$50m, will help AJEAST grow in existing markets and expand across Africa.
Aston Manor Cider sells up to France's Agrial Group
French cooperative the Agrial Group has made another foray into the cider category, this time through the acquisition of Aston Manor Cider in the UK. The co-op, which claims to be France's largest cider producer, confirmed that it will add Aston Manor to its cider stable, which also includes the Seattle Cider Co in the US
Duet Private Equity spends over US$50m on AJEAST Nigeria stake
UK private-equity company Duet has bought a majority stake in West-African beverage manufacturer AJEAST Nigeria.
The Coca-Cola Co gazumps Keurig Dr Pepper with Bodyarmor stake purchase
The Coca-Cola Co has agreed to acquire a minority holding in sports drinks brand Bodyarmor. The transaction is for an unspecified size of stake for an undisclosed sum.
The Coca-Cola Co to retake control of Philippines operations as FEMSA retreats
The Coca-Cola Co is to take back the management of its bottling operations in the Philippines, after Coca-Cola FEMSA announced its decision to sell its majority stake. The Mexico-based FEMSA, the largest Coca-Cola franchise by volumes, made the decision after a strategic review.
PepsiCo takes control of SodaStream International in US$3.2bn deal
PepsiCo is to buy SodaStream International in what could be the final acquisition of CEO Indra Nooyi's leadership. Nooyi, who this month announced she is to leave her post, said that SodaStream and PepsiCo are an "inspired match"
The Coca-Cola Co to buy Kirin's Moxie Cola
The Coca-Cola Co is to acquire regional US soda brand Moxie Cola from a bottling partner controlled by Kirin. The soft drinks giant announced the deal with Coca-Cola of Northern New England, which is wholly-owned by Kirin Holdings.
Danone invests in Mitte's at-home water mineralisation system
Danone's venture capital unit has led a US$10.6m investment into a German producer of a home water system that claims to turn tap water into mineral water. Mitte's internet-connected water purifier is described as an alternative to bottled water and uses mineral cartridges to replicate the mineralisation process of natural water flow.
The Coca-Cola Co targets Costa's retail power with US$5.1bn coffee chain takeover
The Coca-Cola Co is plotting its way into the retail channel with the GBP3.9bn (US$5.1bn) takeover of UK-based coffeehouse chain Costa. The beverage giant's CEO, James Quincey, said the deal, announced today, will not only strengthen its hand in hot beverages but also give it access to Costa's retail and supply chain network.
Why is The Coca-Cola Co buying Costa? - Comment
If you take it at an ingredient level, The Coca-Cola Co's move today to buy UK-based coffee chain Costa for US$5.1bn makes some kind of sense. Both cola and coffee contain caffeine, after all. But, from a business perspective - where is the caffeine hit in this move?
William Grant & Sons steps into Cognac with La Guilde du Cognac "partnership"
William Grant & Sons has entered the Cognac category through a tie-up with La Guilde du Cognac. The companies said they will work together to create the "world's first extensive collection of single terroir Cognacs"
Henkell & Co completes Freixenet stake purchase
Henkell & Co has finalised its acquisition of a majority stake in Freixenet, creating the world's largest sparkling wine business, after the deal gained European Commission approval. The German sparkling wine giant, owned by Dr Oetker and the owner of Mionetto, the world's best-selling Prosecco, acquired 50.67% of cava giant Freixenet's shares from the Hevia and Bonet families.
Precept Wine makes California play with Truett-Hurst wholesale purchase
Pacific north-west producer Precept Wine has announced its purchase of the wholesale business unit belonging to California-based wine group Truett-Hurst. The transaction, for an undisclosed sum, sees Precept take outright control of the division.
Long Meadow Ranch Wine Estates buys Stony Hill Vineyard
California's Long Meadow Ranch Wine Estates has purchased fellow Napa Valley winery Stony Hill Vineyard. The deal, announced today, is for an undisclosed fee.
San Miguel Corp set to recoup US$2.6bn in food and drinks unit share sale
Philippines-based conglomerate San Miguel Corp has confirmed it seeks to raise more than PHP140bn (US$2.6bn) by selling off a 20% stake in its restructured food and beverage business. Last year, San Miguel announced it would combine its San Miguel Pure Foods, San Miguel Brewery and Ginebra San Miguel divisions into a new unit called San Miguel Food & Beverages.
7-Eleven takes majority stake in Australian alcohol delivery start-up Tipple
The 7-Eleven Group has taken control of an alcohol delivery start-up in Australia, as the convenience store operator looks to invest in on-demand 'last-mile' technology. The company has acquired a majority interest in Tipple for an undisclosed sum
---