Here, just-drinks consolidates the M&A activity in the global drinks industry during April, a month in which Constellation Brands played the part of both buyer and seller, while Pernod Ricard added to its gin stable and Heineken prepared for its game-changing move in China.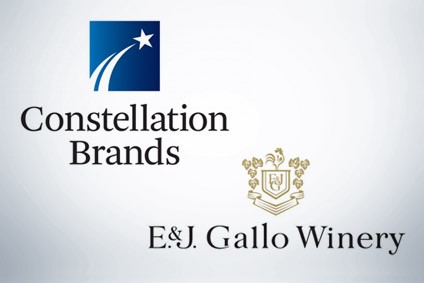 Beer
Mahou San Miguel has upped its stake in US craft brewer Avery Brewing Co in collaboration with its other US beer partner. Madrid-based MSM already owns a 30% stake in Avery Brewing. In early-April, the Spanish company said it would take a majority share in Avery in collaboration with Founders Brewing Co.
C&C Group has bought into Jubel, with the acquisition of a minority stake in the UK bottled beer start-up. The company confirmed the move earlier today, with Jubel's two infused beer variants set to be distributed by C&C Group in the UK and Ireland.
Heineken has completed the formation of a partnership in China as it looks to capitalise on the growing premium beer segment in the country. The deal, initially announced last August, sees Heineken become China Resources Enterprise's (CRE) 40% minority partner in holding company CRH Beer, which controls China's biggest brewer China Resources Beer.
Soft drinks
The Coca-Cola Co has played down a report in Ireland the drinks giant is weighing up a move to set up dairy processing in the country. The Irish Farmers Journal claimed in early-April that Coca-Cola officials visited Irish food agency Teagasc's research centre and the dairy processing centre at the University of Limerick to hold discussions.
Keurig Dr Pepper has invested in new beverage brand Adrenaline Shoc, a so-called "smart energy" drink that targets the fitness market. Under the terms of the deal, announced this month, KDP will distribute Adrenaline Shoc - also known as A Shoc - in the US.
Why there's room for both Coca-Cola Energy and Monster – Comment
With The Coca-Cola Co's "test and learn" attitude to new product launches, the group's latest move in the energy drinks sector is not a stretch. But, with a stake in major energy player, Monster Beverage Corp, the logic appears unclear. just-drinks deputy editor Lucy Britner explains why there is room for both brands in the burgeoning energy category.
Spirits
French crystal producer Lalique Group has taken joint-ownership of former Edrington Scotch whisky distillery The Glenturret following a business restructure by the group's chairman. Silvio Denz, who is both Lalique's chairman and majority stakeholder, bought The Glenturret from Edrington in December through his privately-owned Swiss wine company, Art & Terroir.
Dutch spirits producer Toorank has declared a "new era" for the firm after a management buyout. Toorank CEO Natal da Graça and COO Henny Tadema have taken ownership in the wake of former owner Toon Blij's retirement from the board.
Constellation Brands has entered the mezcal category with a minority stake in Los Angeles producer Mezcal El Silencio. The Svedka owner made the purchase through its venture capital arm. Constellation said the undisclosed investment will allow El Silencio to build "infrastructure and growth."
Pernod Ricard has agreed to purchase an Italian gin brand as it looks to boost its gin stable. The company will acquire the Malfy brand from New York-based Biggar & Leith.
Netherlands-based dairy cooperative FrieslandCampina has agreed to sell its cream liqueurs manufacturing business to Wagram Equity Partners. Dutch investment group Wagram will acquire the Creamy Creation production facility in the Netherlands and a US sales office in New Jersey.
Is Pernod Ricard buying Malfy for the flavour? - just-drinks thinks
Earlier today, Pernod Ricard announced its intention to purchase the Malfy Gin brand from New York-based company Biggar & Leith. The brand will join Pernod's ever-growing gin stable, which includes Beefeater, Plymouth, Monkey 47 and Ungava. Why does the company want another gin brand? It's all about the nature of the flavour.
Wine
Constellation Brands has agreed to sell about 30 lower-end brands from its wine & spirits portfolio to E&J Gallo Winery as it looks to better align its business with premiumisation trends. Brands included in the transaction are "principally priced at US$11 retail and below," Constellation said.
Gonzalez Byass has increased its Spanish wine footprint, this time acquiring a winery in the country's Ribera del Duero region. The privately-owned group snapped up Fournier for an undisclosed sum.
Constellation Brands low-value clear-out will hurt wine - just-drinks thinks
At the ProWein international trade exhibition last month, just-drinks spoke to Australia's Casella Family Wines. The independent company is an interesting proposition as it ably competes - like many family-owned wineries - in global fine wine, but at the same time packs in its portfolio the sub-US$5 blockbuster Yellow Tail, a brand that astonishingly accounts for the majority of Australian wine sold in the US.
Distribution
Two US drinks companies have called off plans to combine entities, almost 18 months after first announcing their intentions. Republic National Distributing Co and Breakthru Beverage Group said in a joint statement that the proposed business combination has been withdrawn.
---