Earlier today, Gruppo Campari announced its half-year results, with a stronger second quarter propping up a poor Q1. Here, just-drinks takes a look at the group's results by region and brand: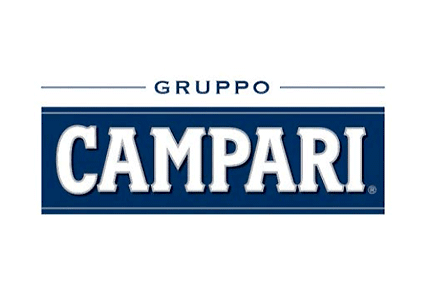 Regions
With 40.1% of total group sales in the half-year, the Americas posted an 11.5% drop in sales, thanks mainly to a -11.5% exchange rate impact across the region. Sales in the US were down in organic terms by 3.6%, but Brazil jumped in the six-month period by14.8%. Argentina leapt by 39.1% with volumes growth and positive sales mix both playing major roles. Despite the double-digit sales rises in the latter two countries, both were hampered by exchange rate effects.
Campari's home market, which accounts for 28.3% of group sales, posted an 8.2% sales lift in H1, driven predominantly by aperitifs. Still wines and Campari's soft drinks operations "showed positive organic growth", the company said.
The region (21.6% of H1 sales) posted a 2.9% lift in sales, with Campari's distribution deal with William Grant & Sons in Germany gaining special mention. However, Campari's own performance in Germany was down by 6%, while Russia leapt in the second quarter by 36.3%. In the six-month period, Russia's total sales inched up by 0.3%. Growth was also recorded in Belgium, Austria, France and Switzerland in the half-year.
Rest of the World/Travel Retail
The rest of the world and GTR (10.1% of toal H1 sales) delivered a 6.6% rise in sales, despite a near-10% exchange rate effect. Australia grew by 2.4% (up by 9.7% in Q2) with South Africa jumping by 15%. Nigeria, meanwhile, saw sales soar in H1 by 111.5%. Global Travel Retail delivered a "very positive performance", although Japan and New Zealand were singled out as struggling in the period.
Brands
Brand Campari posted a sales lift of 12.5%, with Argentina and Brazil performing well. Nigeria reported a 158.4% jump in sales of the brand in the half-year.
The Aperol aperitif brand reported a 14.6% increase in sales, driven by Italy, Central Europe and Global Travel Retail. In the Americas, sales jumped by triple digits.
Skyy vodka sales slipped by 2.6% with shipments to the US being described as "soft" - down by 7.1%. Brazil, China and South Africa all delivered double-digit sales growth, with Argentinean sales jumping by 244.4%.
Wild Turkey was down by 4.9%, while the Lascelles deMercado rum portfolio dipped by 4.4% despite a 5.5% sales lift in Q2. Total Cinzano sales - including the sparking wine and vermouth expressions - decreased by 9%, while Frangelico and Carolans produced a collective 0.2% lift in sales. In Italy, Campari Soda sales rose by 10.5%.
---