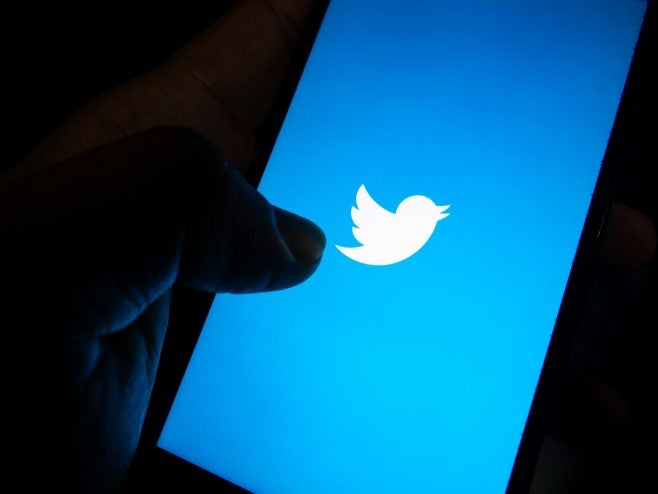 Here's a look at five of the most engaged-with posts on Twitter that referred to wine in the three months to the end of December.
The popularity is based on total engagements (likes and retweets) received on tweets from around 150 beverage experts tracked by GlobalData's 'Consumer Influencer Platform'.
5. Forza Ramsay!
Just in time for Christmas, Gordon Ramsay shared with his 7.5m (7.5m!) followers news of the UK launch of his own range of Italian wines.
So excited to announce my Italian wines are available now at @Tesco and @winedelivered ! Enjoy Gx pic.twitter.com/FPLpWvTM0N

— Gordon Ramsay (@GordonRamsay) November 5, 2021
4. Pairing wine with music
Maynard James Keenan may be a musician by night, but by day, the Arizona-based "world-class multi-tasker" has taken to making wine, as this interview with Hemisphere magazine investigates.
It was a pleasure to speak with @shanaspeakswine and @Hemispheresmag about a major milestone announcement for the AZ Wine industry. The Verde Valley is Officially an AVA (American Viticulture Area) thanks to the hard work of the #verdevalleywineconsortium https://t.co/yywUQnKmX9

— Maynard J Keenan (@mjkeenan) December 10, 2021
3. Regionality rules, okay?
Not content with leading the way for beer on Social Media last quarter, Australia's Adam Liaw also proved popular with wine fans when he bemoaned his home country's absence of regional individuality when promoting tourism.
One issue with domestic tourism in Australia is that the approach is a little formulaic. Every region promotes the same kinds of local artisans, wineries, restaurants etc. with the result being that you can hardly tell the difference between one destination region and another.

— Adam Liaw (@adamliaw) November 4, 2021
2. Don't store it: Drink it!
In the UK, wine writer Jamie Goode saw out the year with a poke at those who hoard their wine. Goode's view split his followers, as the responses indicate.
Outside of its consumption, wine has no meaning. It's one of the reasons why a museum of old bottles is a folly, and touring grand wine cellars is an empty pleasure https://t.co/ymjU3T5v0T pic.twitter.com/lJ5hI3nLtS

— Jamie Goode (@jamiegoode) December 31, 2021
The questionably-named Wine Wankers – based in Australia, don't you know – shared a guide of the optimum temperatures for consuming different wines. The pair didn't necessarily agree with the recommendations.
A good guide to #wine serving temps! Personally, I like my whites a couple of degrees warmer nowadays. What do you think? pic.twitter.com/qrTqoYy1gc

— The Wine Wankers (@winewankers) November 4, 2021
Five of the most popular spirits posts on Twitter in Q4 – research