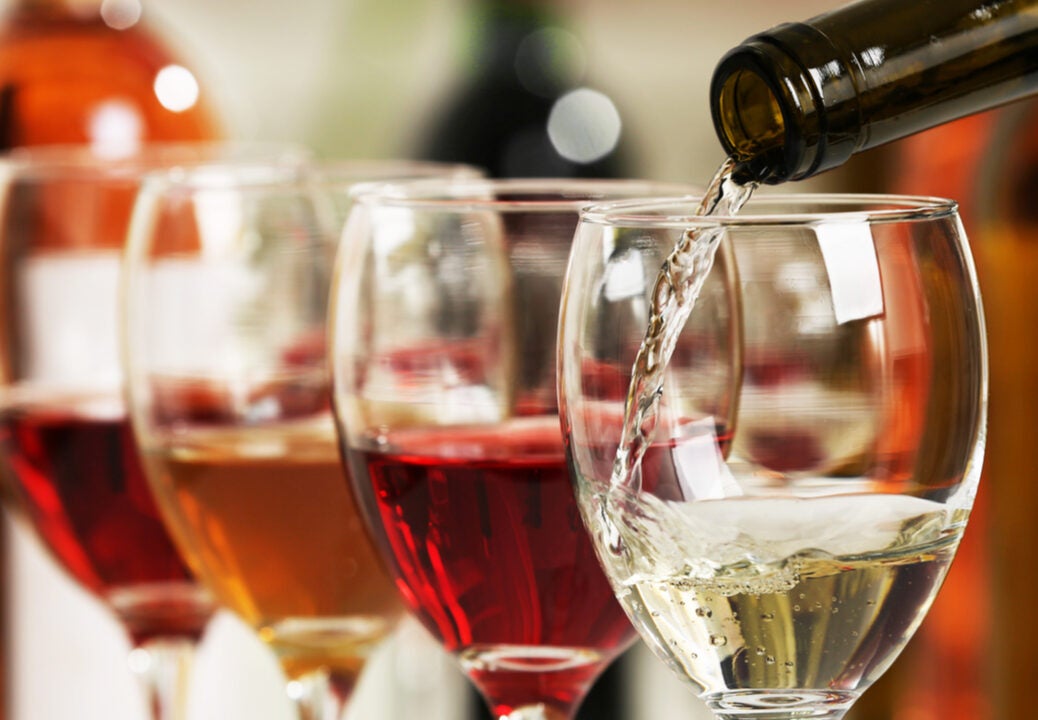 Here's a look at the five of the most engaged-with posts on Twitter that referred to wine in the three months to the end of September.
The popularity is based on total engagements (likes and retweets) received on tweets from around 150 beverages and wine experts tracked by GlobalData's 'Consumer Influencer Platform'.
5. Why Argentina's wine producers are so distinct
What is it that makes Malbec from Argentina so different from others? It's all about that terroir, baby! Click the link below for a closer look at everything that makes Argentina's wines so distinct. https://t.co/RZq3TPJRls pic.twitter.com/ZdemVgAInq

— Wine Folly (@WineFolly) July 6, 2021
In early July, Wine Folly, asked: "What is it that makes Malbec from Argentina so different from others?" The post linked to an article on the US-based wine educator's site that provided a "deeper look into how "regional climate, soils and winemaking traditions affect Argentinean wine".
4. Is wine good for your brain?
Recent research suggests that the more wine and cheese seniors consume, the greater the chance of keeping their wits about them as they age. But hold the salt.https://t.co/AEb3sx3SX5

— Andrew Weil, M.D. (@DrWeil) July 25, 2021
Andrew Weil is the founder and director of the Andrew Weil Center for Integrative Medicine at the University of Arizona. In July, he wrote and shared a blog highlighting research from Iowa State University on the effect of daily alcohol consumption – red wine in particular – on consumers' cognitive functions.
3. Australia's 2021 harvest hits record volumes
Finally some good #wine news… "Australia's wine grape crush largest on record after rare near-perfect season"https://t.co/Cvh5JXu2H5 pic.twitter.com/5KsRv6CYRB

— The Wine Wankers 🍾🤛🎉🥂 (@winewankers) July 6, 2021
Wine bloggers The Wine Wankers had some good news for their compatriots in July, posting a link to ABC's report on this year's harvest.
"Australia's wine industry is rebounding after two tough years, with a rare 'goldilocks' vintage and record-size grape crush," the article says. "Wine grape growers harvested a 2.03m-tonne crop this year – the largest on record. The 2021 crush was 31% higher than the 2020 vintage and 19% above the 2019 vintage."
2. The rise of zero-zero wine
If you want to get a winemaker heated up just ask about sulfur https://t.co/w7yLV0acyS

— Esther Mobley (@Esther_mobley) August 12, 2021
San Francisco Chronicle's wine critic, Esther Mobley, reported in August about the growing trend in California for so-called 'zero-zero' wine. The term is used to define wine that is produced without the addition of water, acids, yeast or preservatives to grapes during fermentation. Mobley describes these winemakers as operating on "a fringe within the fringe" of natural wine.
"The best wines I've ever tasted are zero zero," winemaker Rosalind Reynolds tells Mobley. "But, by no means do I think it's appropriate to practice zero zero as a hard and fast rule."
A wine win for Brexit Britain
Many congrats and thanks to all those who have successfully campaigned to persuade UK government to scrap VI-1 form excessive bureaucracy on #wine imports eg @WSTA_Miles @hjpmiles See https://t.co/gXuMkJuPwI

— Jancis Robinson (@JancisRobinson) July 25, 2021
With over a quarter of a million followers, it's little surprise that UK-based wine critic Jancis Robinson topped the pile in the last quarter. Towards the end of July, Robinson praised the death of the VI-1 form; a legacy piece of EU 'red tape' on wine imports.
The FT article that Robinson linked to quoted UK ministers as estimating the removal of the import certificates could save consumers in the country as much as GBP130m (US$173.2m) per year.