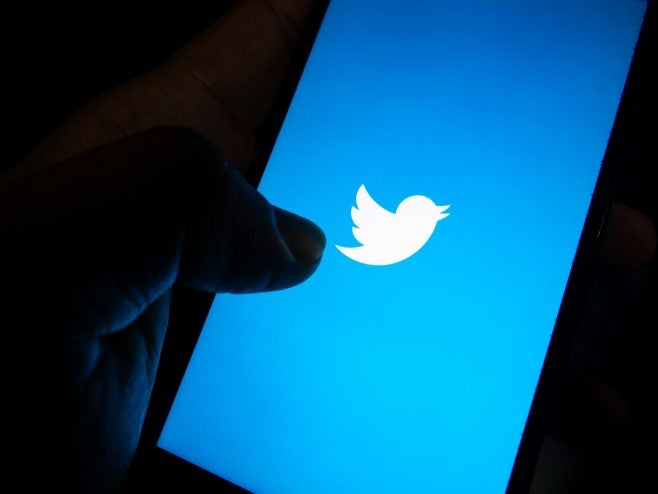 Here's a look at five of the most engaged-with posts on Twitter that referred to non-alcoholic drinks in the three months to the end of December.
The popularity is based on total engagements (likes and retweets) received on tweets from around 150 beverage experts tracked by GlobalData's 'Consumer Influencer Platform'.
5. It's okay to bin off the booze
While hoping not to get our countdown off on the wrong foot, Maine-based beer writer Carla Lauter tried to strip the novelty away from choosing something soft.
Nearly every reason that someone might choose a non-alcoholic beverage over an alcoholic beverage in any moment is both a) valid and b) none of your business!

— Carla Jean (@beerbabe) November 18, 2021
4. The Breakfast Opportunity
Canadian food writer Louisa Clements spelt out the virtue of going to work on a smoothie.
Kickstart your day with a terrific smoothie!

Choose from spinach-coconut water, ginger-tropical fruit, chocolate-banana or blueberry-banana https://t.co/Vifsw7aFRI#ad #smoothie pic.twitter.com/eHWFNXzGw8

— Louisa Clements (@Living_Lou) October 27, 2021
3. Switching out the CSDs
UK fitness phenomenon Joe Wicks encouraged his followers in November to – among other things – swerve one of their CSDs.
Try and focus on the little wins…

Can you be more active today?

Can you move your body for just 20 minutes?

Can you make one healthy meal?

Can you swap one fizzy drink for a glass of water instead?

Can you get to bed an hour, or even 30 minutes earlier?

— Joe Wicks (@thebodycoach) November 22, 2021
2. Be wary of the online giant
Over in coffee, high-profile barista and author James Hoffman flagged a cautionary tale for brand owners keen to get on Amazon's platform.
I feel like this story comes as a surprise to absolutely no one, but if you're a coffee company selling products on Amazon then know that whether those sales are going to be sustainable or profitable long term is probably out of your hands: https://t.co/HtXESnPUC5

— James Hoffmann (@jimseven) October 13, 2021
A lemon a day…
Back to breakfast and Dallas-based health writer Lori Shemek suggested what to do when life gives you lemons.
Even the smallest changes in your routine can have a big impact on your health.

One such change is drinking lemon water each day.

Benefits:

1. Aids Digestion

2. Protects Against Inflammation

3. Provides a Vitamin C Boost

4. Helps Prevent Kidney Stones#lemonwater #health pic.twitter.com/LvBzND2FQy

— Lori Shemek, PhD (@LoriShemek) October 23, 2021
Social currency – Why aged spirits must lean in to influencers – Click here for a Just Drinks comment
Free Whitepaper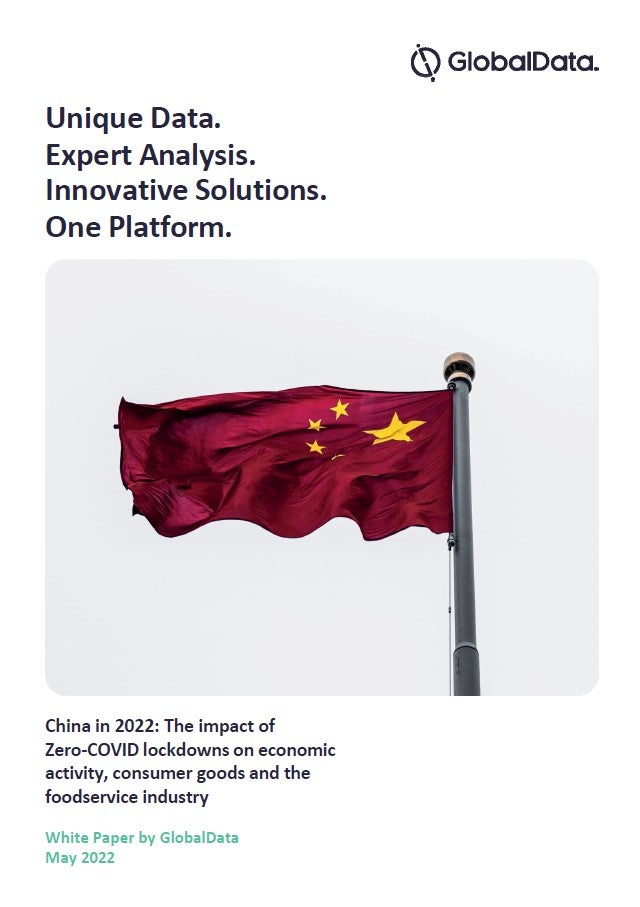 What is the impact of China's Zero-COVID lockdowns on economic activity, consumer goods and the foodservice industry?
While wanting to protect the country from being overwhelmed by Omicron, China's adherence to a Zero-COVID policy is resulting in a significant economic downturn. COVID outbreaks in Shanghai, Beijing and many other Chinese cities will impact 2022's economic growth as consumers and businesses experience rolling lockdowns, leading to a slowdown in domestic and international supply chains. China's Zero-COVID policy is having a demonstrable impact on consumer-facing industries. Access GlobalData's new whitepaper, 
China in 2022: the impact of China's Zero-COVID lockdowns on economic activity, consumer goods and the foodservice industry
, to examine the current situation in Shanghai and other cities in China, to better understand the worst-affected industry sectors, foodservice in particular, and to explore potential growth opportunities as China recovers. The white paper covers:
Which multinational companies have been affected?
What is the effect of lockdowns on foodservice?
What is the effect of lockdowns on Chinese ports?
Spotlight on Shanghai: what is the situation there?
How have Chinese consumers reacted?
How might the Chinese government react?
What are the potential growth opportunities?
by GlobalData