Once a month, the drinks industry-funded International Alliance for Responsible Drinking, which covers alcohol policies worldwide, reviews some of the alcohol industry's recent CSR activities. Here's a look at what's been going on in recent weeks.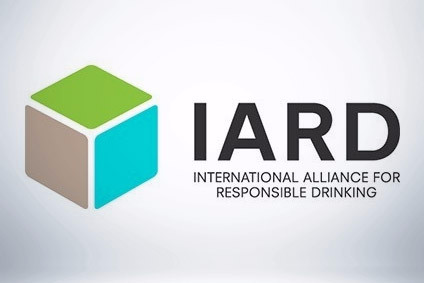 As part of its range of COVID-19 initiatives, Anheuser-Busch InBev has been helping restaurants across Latin and Central America to reopen safely by equipping them with digital ordering and delivery systems, click-and-collect capabilities, mobile payments and contactless ordering solutions. After testing the systems in 500 venues, the brewer started to roll them out in early-July. Restaurants won't have to pay to use the software, as A-B InBev is covering the costs.
In the US, AB InBev is relaunching the responsible drinking message from its original 1982 'Know When to Say When' campaign, to highlight the many things that bartenders do for their patrons' safety. The latest activation reaches out to bar-goers and at-home drinkers to encourage responsible drinking during today's 'new normal'.
Molson Coors has launched the next phase of its Carling beer brand's 'Made Local' campaign to support the newly-reopened hospitality sector in the UK. 'Support your local' encourages consumers to return to their local pubs that are "the cornerstone of the community … so much more than just a place to go for a drink". Celebrities and influencers have been recruited to support the activation by demonstrating that pubs can be safe spaces.
In Tanzania, Diageo's Serengeti Breweries unit has launched its annual responsible drinking campaign digitally, rather than in traditional venues such as educational institutions, transit stops and bars around the country. Supported by Diageo's DRINK-IQ e-learning tool, the push gives consumers information to make positive decisions about responsible drinking. According to Serengeti Breweries, the programme has been well-received by the public, who have shown a particular interest in preventing drink-driving: "This new online tool is intended to raise collective knowledge about alcohol, allow anyone anywhere in Tanzania ... to quickly get informed on what entails healthy, responsible drinking and gives tips needed to make the right choices when consuming alcohol," the subsidiary said.
The German Brewers Association (DBB) has also been taking action against drink-driving, reinvigorating a campaign that has been running in the country for 25 years. The DBB warned that although there has been a steady decline in drink-driving since 1995, young drivers are still involved in alcohol-related crashes, so the campaign will centre around those who have recently got behind the wheel for the first time. The Federal Drug Commissioner attended the launch of the campaign, as its new patron.
In Denmark, Wine & Spirits Organisation in Denmark (VSOD) members, including Pernod Ricard and Diageo, have joined a coalition of associations calling on lawmakers to increase the legal purchasing age (LPA) for all alcohol to 18 years. Currently, the LPA for drinks with an abv of up to 16.5% is 16, increasing to 18 for higher-abv drinks. The 'Drunk-Free Youth' coalition also includes a prevention NGO, a regional government organisation and the Danish Medical Association. "We have been arguing for years that alcohol should not be bought by young people under 18 years of age," said the VSOD. "That is why we fully support this proposal, even though it is going to cost our members revenue. It is a common task for everyone who has contact with young people and alcohol to create a healthier alcohol culture among Danish young people."
Returning to the UK, and Heineken has extended the use of its 'Green Grip' cardboard multi-pack holder, which gathers cans without the use of plastic. The compostable cardboard toppers were already used for Foster's and Kronenbourg multi-packs, and Heineken plans to roll out the concept to all its beer and cider brands in the country by the end of 2021. This will remove in the region of 517 tons of plastic packaging from the brewers' drinks annually.
Other producers have also been exploring cardboard packaging this year. Absolut is trialing paper-based vodka bottles in Sweden and the UK - made with 57% recycled paper and 43% recycled plastic - as an alternative to single-use plastic. If the prototypes are successful, the vodka brand will move towards creating fully bio-based bottles. These prototypes have been produced by a small group of businesses, including Carlsberg, that is working to eliminate plastic from certain types of containers. "It's a big step for Absolut, but just as important for the rest of us," said Carlsberg. "We are in a partnership with L'Oréal, The Coca-Cola Co and Absolut, and when Absolut takes a step forward, so do the others. We started in 2015 and had to climb a mountain. We did not know how to create a paper bottle, but have come so far that we can now send prototypes to market. It is not about who comes first, but about progress."
Finally, to the US where the Kentucky Distilleries Association (KDA), which includes Brown-Forman, Beam Suntory and Diageo, has established a new scholarship at the University of Kentucky (UK). The KDA UK Scholars Program Fund will support full tuition for up to four students every year, in the university's distillation, wine and brewing studies programme. The KDA said: "As there are too few diverse voices in our industry, the new KDA Scholars Program is a vital part of our commitment to building a workforce that's more reflective of our country's population and culture. To live our values as a signature industry, we must work harder to cultivate a culture of diversity, inclusivity and collaboration.
"We recognise that this historic change will not happen overnight. This is a significant step that will create a permanent legacy, forging meaningful and lasting change in our industry and our craft."
For further details on The International Alliance for Responsible Drinking, click here
---