Once a month, the drinks industry-funded International Alliance for Responsible Drinking, which covers alcohol policies worldwide, reviews some of the alcohol industry's recent CSR activities. Here's a look at what's been going on in recent weeks.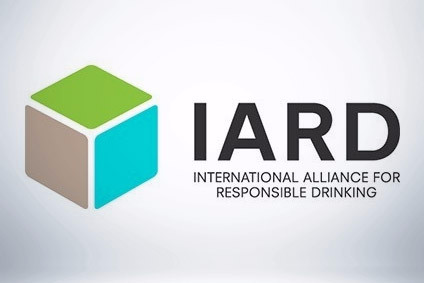 Pernod Ricard has announced that its brands, offices and production sites will all shift to 100% renewable electricity by 2025. As well as this, Pernod has "committed to reduce absolute carbon emissions of production sites by 30% by 2030, validated by the United Nations' Science Based Targets initiative, to be in line with the below 2°C [climate reduction] scenario". The group has already met its 2020 carbon reduction target by reducing emissions by 34% between 2010 and 2019.
Carlsberg has also trumpeted environmental achievements, reporting that it had cut carbon emissions by 30% between 2015 and 2019, as part of its 'Together Towards ZERO' programme. The brewer also reported that its 29 breweries in Western Europe had switched to 100% renewable electricity, ans has invested in a fleet of 20 fully electric 26-tonne trucks for its Feldschlösschen brewery in Switzerland, to demonstrate that heavy-duty electric trucks are a commercial and operational reality. Carlsberg also announced its progress in 2019 towards eliminating irresponsible drinking, water waste and workplace accidents.
Heineken's division in Spain has announced a long-term power purchase agreement (PPA) with energy supplier Iberdrola, which will ensure that all four of its breweries will use 100% renewable energy from October 2020. The PPA includes the construction of a new solar photovoltaic plant in El Andévalo, which will be dedicated to Heineken's energy requirements and will create 200 jobs. The initiative is part of Heineken's 'Bringing a Better World' global sustainability strategy, which comprises 29 sustainability plans worldwide.
In France, Moët Hennessy has announced its new 'Living Soils' commitment to sustainable viticulture. The company's vineyards in Champagne will be herbicide-free from this year. Also, Moët Hennessy will invest EUR20m (US$21.7m) in a research centre in the Champagne region, which will be devoted to scientific research into sustainable viticulture. Moet Hennessy will also create a "University of Living Soils" to encourage the sharing of knowledge and best practices, and to support progress toward a more sustainable future for wine and spirits.
Meanwhile, in Africa, Anheuser-Busch InBev has launched a new system using blockchain that will enable small farmers to prove that they supply the brewer. The move will enable these farmers to open bank accounts and secure credit to expand their businesses. A-B InBev had already switched to using local suppliers for raw materials, rather than importing malt and barley; however, the brewer subsequently discovered that not all payments were reaching back along the supply chain to the farmers. Furthermore, many of these farmers could not produce the necessary documentation for banking, as their businesses were so small, even when their yields had tripled or quadrupled after signing up with A-B InBev. The brewer's new system uses distributed ledger technology to increase transparency, which allows farmers to prove that they are supplying a global company, and instantly making them bankable.
Elsewhere, other drinks companies are working to promote road safety. In Tanzania, Serengeti Breweries expanded its successful 'Don't Drink and Drive' campaign to the Iringa region, planning to reach thousands of drivers with road safety tips. The programme was launched in seven regions in 2019, targeting bus drivers, bodaboda taxi riders, pedestrians, students and bar patrons. It uses tools including radio programmes, leaflets, free motorcycle reflector jackets and billboards to support the Government's prevention efforts and promote road safety.
In New Zealand, DB Breweries conducted a national study on the public's perception of the legal blood alcohol content (BAC) limit, finding that 75% of drivers were confident that they understood the driving limit, but only 22% could correctly state what it was. Another 20% of drivers thought that they could drive safely after three or more drinks. A spokesperson for DB said the study confirmed that people tend to think about driving limits in terms of a permissible number of drinks before driving, rather than a proportion of blood content. "This is a problem because it is such a subjective measure," the spokesperson added.
South African Breweries (SAB) has lined up an expansion of its '#NoneForTheRoad' safety campaign, which was launched at the end of 2019. The country's transport minister recently announced that the festive season traffic death toll was down 10% on 2018, but said that bigger changes were needed to meaningfully reduce the high level of traffic deaths in the country, such as reducing the BAC limit to zero. SAB has declared support for the "drastic" proposal and its campaign encourages drivers to avoid drinking alcohol altogether, rather than observe the BAC limit. The brewer is using its branded national delivery trucks to spread the message, as its "extensive distribution network across South Africa enables us to reach even some of the country's most remote areas". The brewer said: "We hope to use this foothold to spread the message far and wide and remind people of the dangers of drinking and driving."
Also in South Africa, the industry-funded Association for Alcohol Responsibility & Education (AWARE) has launched a set of self-regulatory advertising guidelines to reduce underage exposure to alcohol adverts. The Advertising Regulatory Board will enforce the voluntary code, under which major producers have committed to restricting the broadcast times and positions for alcohol ads on TV and radio, only advertising on channels and during programmes where at least 70% of the audience is expected to be adult. Producers will also ensure that billboard ads are not placed near schools and will incorporate age-verification mechanisms in their digital advertising.
In Nigeria, the National Agency for Food & Drug Administration & Control (NAFDAC) and the Distillers & Blenders Association of Nigeria have kicked off the second phase of their joint campaign against underage and excessive drinking. The NGN170m (US$466,000) activation includes educational ads on television, radio, billboards, public transport and social media. NAFDAC has expressed gratitude for the trade association's efforts, saying that the new ads will promote responsible drinking and discourage underage drinking.
Finally, in Colombia, Aguila Beer has recently launched a novel responsibility campaign, replacing its own logo on beer bottle caps with the logos of major food, water and transportation brands, including UberEats, KFC, Papa John's, Hard Rock Café and Cabify. The campaign aims to make consumers think about important aspects of a night out, such as food, water and safe transport home. The branded bottle caps also offer consumers a variety of discounts on products and services from the participating brands.
For further details on The International Alliance for Responsible Drinking, click here
---