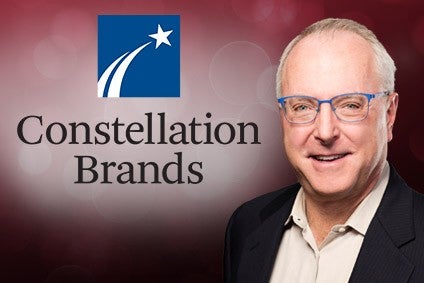 Has anyone among the drinks industry's big hitters navigated the coronavirus crisis more successfully than Constellation Brands? Buoyed by its focus on the US market and a dynamic Mexican beer roster, the company's 3% sales increase in fiscal-2021 mirrored the result of a year earlier.
For Corona and Modelo to deliver a double-digit revenue gain in such a potentially difficult year is impressive, to say the least, but the company's increasingly slim wine & spirits division also saw its sales increase. That part of Constellation's operations is in the midst of transformation right now, with a laser focus on increasing value, rather than volume, and a string of small-scale wine acquisitions at higher price points.
The transformation is about to be given physical form, in the shape of Constellation's new Fine Wine & Craft Spirits unit, which has the strikingly ambitious aim of turning the company into the "number one leader in the fine wine category". Strong talk from a company that many believed was becoming a brewer in all but name.
The business model shift hasn't always been easy, most notably in the much-delayed sell-off of mainly low-priced wine and spirits brands to E&J Gallo Winery. What began life as a US$1.7bn divestment ended up – after many changes – netting Constellation less than half that figure. Still, $810m will certainly help to reduce the group's debt burden.
Nor have the company's beer activities always been trouble-free – particularly in the craft segment. Most notoriously, Constellation paid $1bn for Ballast Point in 2015, but sold it off at a huge loss in 2020, by which time the brewer's assets were listed as being worth a paltry $42m.
Hard seltzers have proven to be more fertile ground for the group, especially in the form of Corona Hard Seltzer, which has consistently outperformed expectations to become one of the chief rivals to category leaders White Claw and Truly. However, some of the gloss has been taken off that success by a lawsuit from Grupo Modelo owner Anheuser-Busch InBev, which alleges that Corona Hard Seltzer breaches the companies' licensing agreement in the US because it isn't a beer. Constellation firmly rejects the allegation.
Meanwhile, Constellation has also been a noted early adopter of – and huge investor in – the nascent cannabis beverage category, through its multi-billion dollar investment in partner Canopy Growth. The venture has had its fair share of problems, but the first CBD beverage products are now on sale in the US.
Fiscal-2022 is likely to cement Constellation's increasing reliance on beer revenues, partly because of a projected 7%-to-9% rise in group sales, but also because of the divestment to Gallo, which is likely to lead to a 22%-to-24% sales decline for wine and spirits.
If that reinforces the impression that the company is now only interested in beer (and hard seltzer), the creation of the standalone unit for high-end wine and spirits argues against that as Constellation continues to shift and refine its category focus.
Sales Performance Trends
The dramatic shift in Constellation's revenue base over the past five years is evident in the company's financial results, which show an unremittingly upward trajectory, moving from US$7.33bn in 2017 to $8.62bn in 2021 - an overall increase of 17.6%.
Back in 2017, beer sales stood at $4.23bn, giving the category a 58% share of sales compared to wine & spirits, which had combined revenues of $3.1bn. Fast-forward to 2021, and beer sales have risen 43.5% to hit $6.07bn, with wine & spirits down 18% to $2.54bn. Their respective revenue shares now stand at 70% and 30%.
That trend is set to continue in fiscal-2022. Taking the extreme ends of Constellation's own forecasts, beer could account for 77% of group sales by next February, assuming a projected 9% top-line increase for beer, and a 24% decline for wine & spirits (mainly due to the sell-off to Gallo).
Category Performance Trends
The coronavirus pandemic couldn't stop Constellation's beer business from posting its 11th consecutive year of volume increases in fiscal-2021, with revenues jumpng 10% to top $6bn - some $1.84bn higher than in fiscal-2017. The widespread success in the US of the Corona and Modelo brand portfolios included particularly dynamic growth in 2021 for Corona Premier, Modelo Especial and Pacifico, with CEO Bill Newlands particularly bullish about the prospects for the latter two products.
Following the company's impressive third-quarter results for 2021, Newlands said there was "no end in sight" for Modelo Especial, which had achieved its early success by targeting Hispanic consumers in the US, but was now expanding that focus.
Such dramatic growth has led Constellation to make repeated investments in brewing capacity in Mexico: $900m in its Obregon brewery in March 2018, increasing the capacity of the Nava (Piedras Negras) facility to 27m hectolitres and trying to find a third brewery site - although its long-running scheme to open a 10m-hectolitre plant in Mexicali has encountered problems.
Constellation's experiences with craft beer have been more mixed. It acquired Florida's Funky Buddha Brewery in 2017, but this has been overshadowed by the disastrous $1bn acquisition of Ballast Point in 2015, which culminated in Constellation offloading the San Diego brewer to Kings & Convicts Brewing Co for an undisclosed (but much smaller) sum in March 2020.
Constellation's burgeoning hard seltzer business is part of its beer division, but it's worthy of separate analysis. Corona Hard Seltzer was launched in the US in 2020 with a $40m marketing budget and huge optimism from Newlands, who predicted that US seltzer volumes could double or even triple to 180m cases. So far, the brand has lived up to the hype, quickly moving into fourth position in the category and consistently earning shout-outs in Constellation's results announcements. The only cloud on the horizon is the lawsuit from A-B InBev, alleging that Constellation is breaking the terms of Corona's US licensing deal.
Constellation has rubbished those claims, not least because US hard seltzers are usually flavoured malt beverages that use regular brewery equipment - as yet, however, there's no sign of A-B InBev backing down on the issue.
Beyond Corona, the company also took a minority stake in Milwaukee seltzer maker Press Premium in February 2020, and unveiled a Funky Buddha hard seltzer in October last year. There's more to come: Newlands teased the industry with the promise of "another exciting new hard seltzer initiative" in January 2021. Watch this space…
Not so very long ago, Constellation's wine and spirits activities were firmly focused on the cheaper end of the market. In recent years, however, the philosophy has changed: out with volume-led franchises, and in with higher-priced brands such as Robert Mondavi and Kim Crawford.
Acquisitions reflect this, including Meiomi ($20-plus per bottle, bought for $315m in 2015), The Prisoner Wine Co ($40-plus, $285m in 2016), and five super-premium brands bought from the Charles Smith Winery for $120m, also in 2016. More recent purchases have attempted to tap into current trends - most notably, direct-to-consumer sales, which assumed a greater significance in 2020 amid repeated lockdowns. Constellation acquired online start-up Empathy Wines in July 2020, and took a minority stake in Booker Vineyards in Paso Robles shortly afterwards. The company is also trying to exploit the rosé trend by acquiring a holding in US-based La Fête du Rosé, which sources its wine from the south of France.
Activity in the spirits category has been quieter of late, but the broad direction of travel is similar: away from high-volume and low-priced, and towards higher-value, with a particular focus on craft spirits. So, over the past five years, Constellation has taken a stake in Kentucky gin, absinthe, brandy and liqueurs maker Copper & Kings, upgrading that to outright acquisition in September 2020, and purchased interests in Nelson's Green Brier Distillery in Nashville, in Colorado rum maker Montanya Distillers, and in North Carolina gin, vodka, liqueurs and RTD producer Durham Distillery.
Similar stakes have been taken in The Real McCoy, a rum made in Barbados by Foursquare, in New York-based Bourbon and gin producer Black Button Distilling, and in El Silencio mezcal.
The wine and spirits sell-offs also fit this premiumisation picture, including the divestment of Constellation's Canadian wine interests to Ontario Teachers' Pension Plan for CAD1bn (then-US$761m) in December 2016, and the sale of Black Velvet Canadian whisky (at 1.7m cases, number two to Crown Royal) to Heaven Hill for $266m in November 2019.
Then, there is the Gallo deal, which hit regulatory snags and underwent a number of revisions, including the withdrawal from the sale of sparkling wine brands Cook's and J Roget, of Paul Masson Grande Amber Brandy (sold to Sazerac in June 2020 for $255m), and of the Mission Bell winery in California. By the time it completed in January 2021, more than 18 months after being first announced, the anticipated value of $1.7m had fallen to $810m, although it was accompanied by the separate sale of the Nobilo New Zealand business to Gallo for another $130m, and the divestment of Constellation's grape concentrate company to Vie-Del Co.
The finances may have proven frustrating, but the ethos behind the deal remains the same: The wine brands sold were mostly grouped at $11 per bottle and below, in contrast to the much higher price points that are the company's current focus. The result is a much slimmer, but theoretically more profitable, roster of wine and spirits brands in 2021, and this new way of thinking has led directly to the creation of Constellation's new Fine Wine & Craft Spirits unit, announced in April 2021.
It has also led the company to place even more of its wine and spirits portfolio (70%, up from 40%) with Southern Glazer's Wine & Spirits, in a move announced in March this year.
As many of its rivals peered cautiously at the fresh new waters of cannabis beverages - or merely dipped a reluctant toe - Constellation dove in head-first, convinced of the long-term potential of the category. Between 2017 and 2020, the company spent billions of dollars in buying successive stakes in Canadian cannabis business Canopy Growth, until it had amassed a 38.6% shareholding.
Seeing Canopy Growth's share price slump by more than two-thirds in the space of a year, as the Canadian market remained sluggish, can't have been a happy experience for the group. Indeed, it was enough for Newlands to publicly register his displeasure at Canopy Growth's lacklustre performance. The company's co-CEOs departed soon afterwards, to be replaced by Constellation CFO David Klein; jobs were cut in Canada, the US and the UK, and the venture's first beverage launches were delayed by "production scaling issues".
Those beverages were launched in Canada in Spring 2020, but problems have persisted, including the replacement of Canopy Growth's head of beverages in December 2020, and the closure of five Canadian production sites, costing 220 jobs, as part of a CAD200m cost-cutting programme.
Quatreau, a CBD-infused flavoured sparkling water, was finally launched into the US in March 2021, and its distribution was expanded via a deal with Southern Glazer's Wine & Spirits a month later. This most recent development will have brought some relief to the company.
The Future
Constellation Brands faces a number of challenges during 2021, including:
Cannabis: Gone to pot? - Constellation has sunk an awful lot of money into Canopy Growth in the belief that cannabis beverages are going to be huge in the future. To say that the venture's early days have been challenging would be an understatement; the company will hope that the long-awaited launch of its first products in the US will constitute a turning-point - otherwise, the return on its considerable investment looks fragile, to say the least.
Fine wine leader? - The group's somewhat tautologous target of becoming "the number one leader" in the fine wine category is a striking one. The past year has seen a number of small-scale deals that show promise, but there is still an awfully long way to go before it can even think of living up to that statement.
Finding the right spirit? - The fact that Constellation's new W&S division references "craft spirits" suggests the type of activity we might expect in this area - purchases similar to that of High West, or Copper & Kings, or Nelson's Green Brier. But, the company has been very quiet in this area over the past 18 months. Time to dust off that metaphorical chequebook again?
Sexy seltzers - Bill Newlands clearly likes hard seltzers, and there's obviously more to come from Constellation here, to build on the early success of Corona Hard Seltzer. However, Constellation will hope that the legal threat posed by A-B InBev's lawsuit can be dealt with swiftly, allowing Corona to continue to thrive.
Beer: Steady as she goes - The performance of Corona and Modelo in the US over the past few years has been exemplary, even in a year as difficult as COVID-impacted 2020. In that context, 10% revenue growth to top $6bn is astonishingly impressive - and will be hard to repeat. If the company's prediction of 7%-to-9% sales growth for beer during fiscal-2022 looks cautious, it's always better to under-promise and over-deliver, rather than the other way around.
Click here for Constellation Brands' company page on Just Drinks