Monster Beverage Corp's CEO has promised he won't neglect Coca-Cola Co freshly-bequeathed energy drinks range despite warning that sales have so far been "choppy".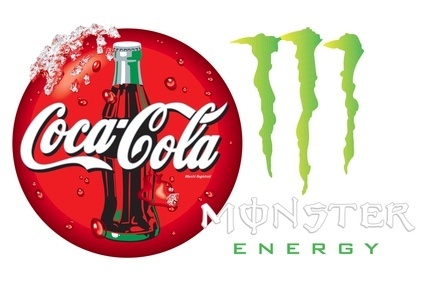 Monster took control of Coca-Cola's energy brands as part of the soft drinks giant's minority stake buy, completed in June. The brands, including Full Throttle and NOS, are produced on a concentrate model different to Monster's finished product business.
In a call with analysts after Monster's H1 results yesterday, CEO Rodney Sacks admitted Monster is still working to "understand the brands".
"I think the sales for the concentrate division have been a little choppy but it's been very early," Sacks said. "We didn't have access to a lot of the underlying marketing information about the brands until we closed."
However, Sacks said staff, including some hired from Coca-Cola, are travelling to different markets to help put together a strategy for the brands.
He added: "We've talked with the Coke guys and we've reassured them that we're going to obviously focus on these brands and give these brands attention. And at the moment, I think they're doing fine."
President & CFO Hilton Schlosberg highlighted that in the most recent 12-week Nielsen figures for the US, NOS was growing ahead of the market, though Full Throttle had lost sales.
Sacks said: "(NOS) continues to perform and we're excited about that. And there are a number of the brands that we really see as very good opportunities around the world in the portfolio."
In yesterday's first-half results, Monster saw sales slide but profits held up as the company settled in to its new partnership with Coca-Cola.
---