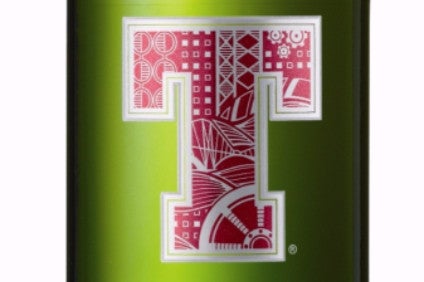 Yesterday, C&C Group reported a drop in full-year sales and volumes. Here, just-drinks takes a look at the company's performance by region:
Net sales down 11% to EUR261.6m (US$297m), operating profits (EBIT) down 17% to EUR49m, volumes down 6%
C&C said the cider category in Ireland continued to lose share to other long-alcoholic drinks. The company's category-leading Bulmers brand also ceded ground to "new arrivals". An analyst in October said that Heineken's Orchard Thieves, which was launched last year, could end the dominance of Bulmers, which accounts for about 92% of the Irish cider market. C&C said it was looking for "performance stabilisation" for Bulmers in FY17.
Net sales down 7% to EUR227.4m, operating profits (EBIT) drop 11% to EUR37.9m, volumes down 6%
C&C said trading picked up in the last quarter as the impact of tighter drink-driving laws in December 2014 fell out of the comparitives. Share performance of the Tennent's brand in the key independent free trade channel improved in the second half of the year, according to the company.
Net sales down 11% to EUR103.8m, operating profits (EBIT) flat at EUR10.5m, volumes down 11%
Magners Original within C&C Brands shipped 1% more volume in FY16 than in the prior year, picking up share in the cider category, C&C said. Retail data for Magners Original in the fourth quarter was strong in both channels of trade, according to the company. Magners draught was also back in growth in the second half of the year.
Net sales fell 15% to EUR45.3m, operating profit (EBIT) down 65% to EUR600,000, volumes down 18%
C&C announced new sales and marketing deals with Pabst Brewing Co during the fiscal year. However, the company's US cider portfolio was squeezed by a slowdown in the category because of competition from major international brewers and the impact of a growing number of local craft producers, it said. "As a consequence, our share of the category has come under pressure and Woodchuck brand depletions were down 19%."
Net sales jumped 15% to EUR24.5%, operating profits (EBIT) up 11% to EUR5.2m, volumes up 15%
C&C said that export of own brands should deliver 20% volume growth in FY16. The company has recently put in place new distributor partnerships for the Magners brand with San Miguel in Thailand and Coca-Cola Amatil in New Zealand. In South Africa, early indications from the launch of Tennent's in November "are encouraging", C&C said, adding that plans are in place to increase distribution across "a number of African countries".