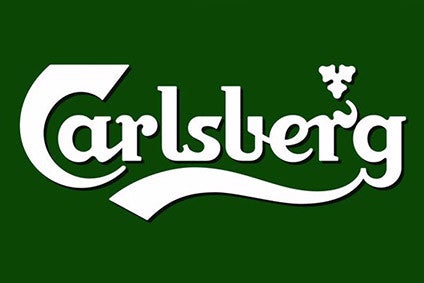 On Wednesday, Carlsberg will announce its results from the first three months of 2021. The numbers are the first set to follow 2020's full-year sales decline of 8.4%. Here's a look at the news that is likely to have shaped Carlsberg's performance in the three months to the end of March.
Underlining its high hopes for low- & no-alcohol beer, the group started the year with the first worldwide ad for Carlsberg 0.0. While the brand extension is approaching its sixth anniversary, the consistently impressive rates of growth from the company's alcohol-free portfolio in recent years mean we can expect the brewer's focus to intensify in the years ahead.
Later in the month, Carlsberg's UK brewing joint-venture hit its first spot of turbulence, when partner Marston's was the subject of a proposed takeover bid. The move, from Platinum Equity Advisors, was given the cold shoulder as Marston's maintained that its tie-up with the group offers a brighter future than the US investment fund could offer.
Following the announcement of full-year results in early February, CEO Cees 't Hart indicated that the company is cross-referencing alcohol-free beer with the Chinese market. While Carlsberg's multinational brewing rivals have been focussing on premiumisation in China, is 't Hart aiming for first-mover advantage in a country where the health & wellness trend is likely to really kick in this year?
Closer to home and Heineken CEO Dolf van den Brink sounded a European alarm bell that will affect Carlsberg as well, going forward. In February, van den Brink forecast that between 10% and 15% of the on-premise channel across the European Union will go bankrupt over the next three years. Considering 'Western Europe' is Carlsberg's largest reporting region by far – comfortably ahead of 'Asia' and 'Eastern Europe' – the comments will have caused sleepless nights in Copenhagen.
We reported exclusively in March on Carlsberg's decision to pull Carlsberg Nordic in the UK. The 0%-abv play had replaced Carlsberg 0.0 in the market barely a year earlier – will the flagship extension return in 2021?
Sustainability-wise in the quarter, we heard of the UK trial of a bottle with a much lower carbon footprint by Carlsberg. Then, in mid-March came news of a stronger sustainability link to the bonus scheme for the company's senior executives. The move sees the weighting of ESG measures in financial incentivisation increase from 10% to 20%.
just-drinks thinks: Given Carlsberg's reliance on Western Europe, Heineken's Q1 performance – Europe beer volumes down 10% – works as a sound template for predicting how the Denmark-headquartered group will have fared in the first three months of 2021. On-premise closures across the region during the three months will certainly have made their presence felt. A stronger showing in China, however, is a realistic expectation, but will one have offset the other?