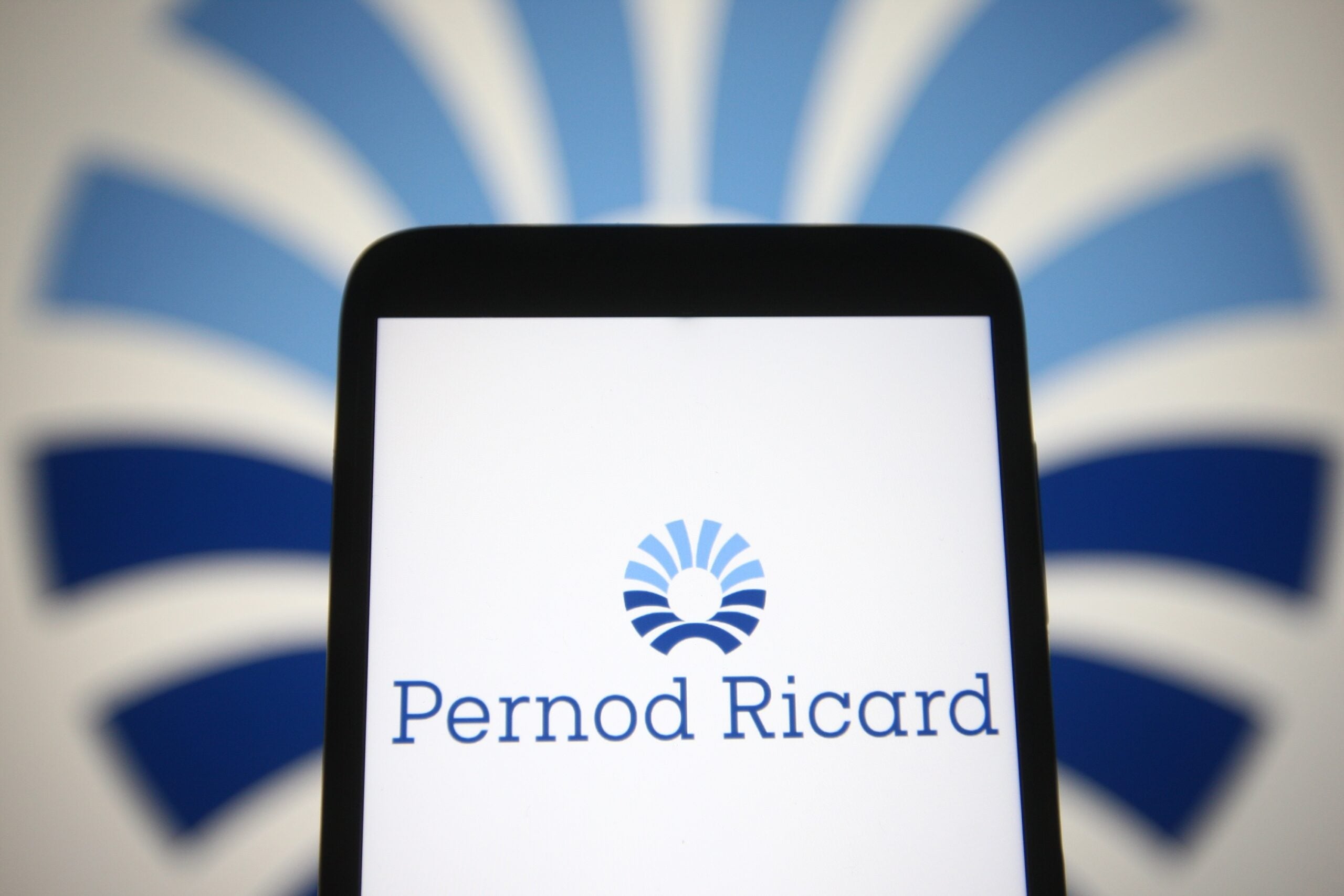 Pernod's push on capex
The Chivas Regal Scotch and Martell Cognac owner is speeding up its spending on capex in its new financial year in a bid to "protect the future growth" of its brands, particularly aged spirits.
Speaking to analysts after Pernod Ricard published its full-year results, the company's management was coy about the details of its plans (one "pretty significant, great announcement" is set for next week, CEO Alexandre Ricard revealed).
However, the group said its move to loosen the purse strings made sense, given its performance in areas like whisk(e)y.
"The main driver of this acceleration is to protect the future growth of those brands, mainly our distillation capacity, casks and warehousing," CFO Hélène de Tissot said.
Pernod was quizzed on its capex plans beyond its 2023 fiscal year and it sounds like there will be more to come, even if the company does not want to put a number on its spending just yet.
How well do you really know your competitors?
Access the most comprehensive Company Profiles on the market, powered by GlobalData. Save hours of research. Gain competitive edge.
Company Profile – free sample
Thank you!
Your download email will arrive shortly
Not ready to buy yet? Download a free sample
We are confident about the unique quality of our Company Profiles. However, we want you to make the most beneficial decision for your business, so we offer a free sample that you can download by submitting the below form
By GlobalData
The consumer
FMCG executives, not just those in drinks, will be watching consumers like hawks, monitoring their buying habits for any changes.
It's easy to imagine every beverage-industry CEO would have been asked in recent weeks if their company is seeing, for example, any trading down in what drinkers are buying and, in the main, they insist there has been little sign of that.
The topic – unsurprisingly for a company selling upmarket spirits – cropped a number of times on Pernod's analyst call yesterday. And the message from the Jameson Irish whiskey maker is they see demand holding up.
Mr Ricard says there has been "basically everywhere in the world" what he describes as "the new-found appreciation for conviviality" in the wake of the depths of the pandemic.
"This is more pronounced than ever before and I think this is a clear, clear positive – and we've seen it across summer in terms of sales," he said. Spirits, he continued, is a more resilient sector than others. "Our premium-plus spirits are what we like to call an affordable indulgence and we've seen a number of studies that show that premium-plus spirits tend to be very resilient in difficult times."
To what extent this will continue as household expenditure becomes further squeezed is an open question. Are premium-priced spirits an affordable luxury or a product that could come under pressure in the weeks ahead?
Mr Ricard added: "I don't know if there will be some trade down. I often get the question. At this stage, as far as our portfolio is concerned, we have not yet seen any kind of trade down. But it's going to be interesting to see what happens in the coming months."
Pernod's own costs
Away from the pressure on household budgets, every business the world over continues to face their own worries over costs.
De Tissot said the cost pressure on Pernod "accelerated" during the second half of its 2022 financial year and the company has sought to use price increases and efficiency measures to protect margins.
"For fiscal year '23, we believe this is obviously something which will remain in the coming months," she said, with glass, like with many drinks manufacturers, a particularly hot issue.
Pernod's management said they have more moves to increase their prices underway, notably in China and the US.
De Tissot added: "Promotional intensity is something that we will as well improve and optimise very strongly and we have the support of our key digital programmes on that front. Operational efficiency is as well something which will be very intense."
It will be the strength of Pernod's brands – and category leadership – that will play key roles in determining whether retailers and the on-premise accept those price increases, with the company's customers of course having a keen eye on their own customers.
Is travel retail taking off?
A principal factor in Pernod's bumper results in fiscal year 2022 was what Mr Ricard called the "rapid rebound" of the travel retail channel, as the worst effects of the pandemic eased.
The company's travel-retail sales were up almost 50%, an indication of the recent recovery seen as mobility returned. On a three-year CAGR basis, however, sales are still 13% lower.
Nevertheless, Pernod had some bright notes to share on the year ahead. "For this new fiscal year, we expect travel retail profits to be back to pre-Covid levels, which I believe is great news for the channel and of course for Pernod Ricard, given the weight of the channel," he added.
Mr Ricard also made a notable comment on how the channel's sales profile is taking shape. "By the way, it's quite interesting to see that, versus 2019 volumes, we'll be down and value will be significantly up – and that's how we're going to be delivering a similar number for profit than pre-Covid."
The outlook for China
Pernod would not have been alone in finding the going tough in China in recent months, with the country's continued local Covid lockdowns affecting sales, particularly in the on-premise.
"Q4 was difficult, in particular April and May, because of the lockdowns, to put it bluntly," Mr Ricard said yesterday.
However, the company has seen some improvements in recent weeks, even if it remains cautious about whether improving customer demand will translate into higher sales to consumers.
"We've seen clear improvement in trends in China over the month of June, July and August," the Pernod chief added. "We ended last fiscal year in China with very, very healthy stock levels, which is very important [and] which allowed us to pass by the way pretty good price increases in May.
"The trade have been preparing quite intensively for Mid-Autumn Festival, which is next week, and the selling to the trade has been particularly strong. How will the sell-out perform through Mid-Autumn Festival? I don't know. I'll have a qualitative answer in a couple of weeks from now and the more detailed mathematical answer in six to eight weeks from now and we'll look at the stock and trade but, so far so good for China."
Analysts at AllianceBernstein wrote today: "In the near term, China is likely to remain volatile. Management reported a very strong sell-in ahead of Mid-Autumn Festival but sporadic Covid lockdowns are likely to continue to hurt overall performance."
Yesterday, the central city of Chengdu was put into a lockdown, while restrictions were extended further east in another major conurbation, Shenzhen.
Pernod perseveres in India
Another emerging market in the spotlight is India, a key territory for global spirits businesses but not one without its challenges, as Diageo would testify.
But, while it's emerged in recent days that Diageo has stopped whisk(e)y sales in several states across India amid disagreement over official price caps, Pernod insisted it is continuing to keep its products on sale while trying to make the case for price increases.
"Vis a vis India, we are continuing to sell our brands. As you've seen, our performance is quite remarkable – up 26% overall in India, with very, very strong double-digit growth levels of our imported brands," Mr Ricard said.
"Of course, we are working to increase our prices, so the way we are doing it is through discussions and dialogues with the key people there to increase our prices and we'll see how this pans out. In the meantime, our performance is very strong in India and across the whole portfolio and the country."
Looking at Pernod's business as a whole in Asia, India has proven important in recent months as the company has seen more moderate growth from Covid-effected China.
Broader comparisons with Diageo
The release of Pernod's numbers came five weeks after arch-rival Diageo published its own figures for the year to 30 June.
Making direct comparisons between company results can be problematic, given the differences in product portfolios and weighting in countries (and, of course in this case, against the backdrop of the pandemic) but there is often some value in analysing the performances of these two beverage-alcohol majors.
Weighing up the companies' showings over the last three years is instructive, as detailed by analysts at AllianceBernstein today. Pernod, they wrote, has had the slowest top-line recovery from Covid of the companies that they cover – which also takes in Diageo, Campari and Rémy Cointreau.
"Comparing specifically to Diageo, for FY22 vs FY19, Pernod Ricard's top-line is up 16% but Diageo is up 29%," the analysts wrote. "However, the gap is much smaller in terms of organic EBIT growth, as Pernod Ricard has posted better margin expansion.
"We think the gap in relative performance is mainly due to country, channel and brand mix, as Pernod Ricard had much higher exposure to Travel Retail pre-Covid and Diageo has much greater exposure to the very robust US market and Tequila in particular."